RSVP NOW! Networking 101 with the Port Authority, August 19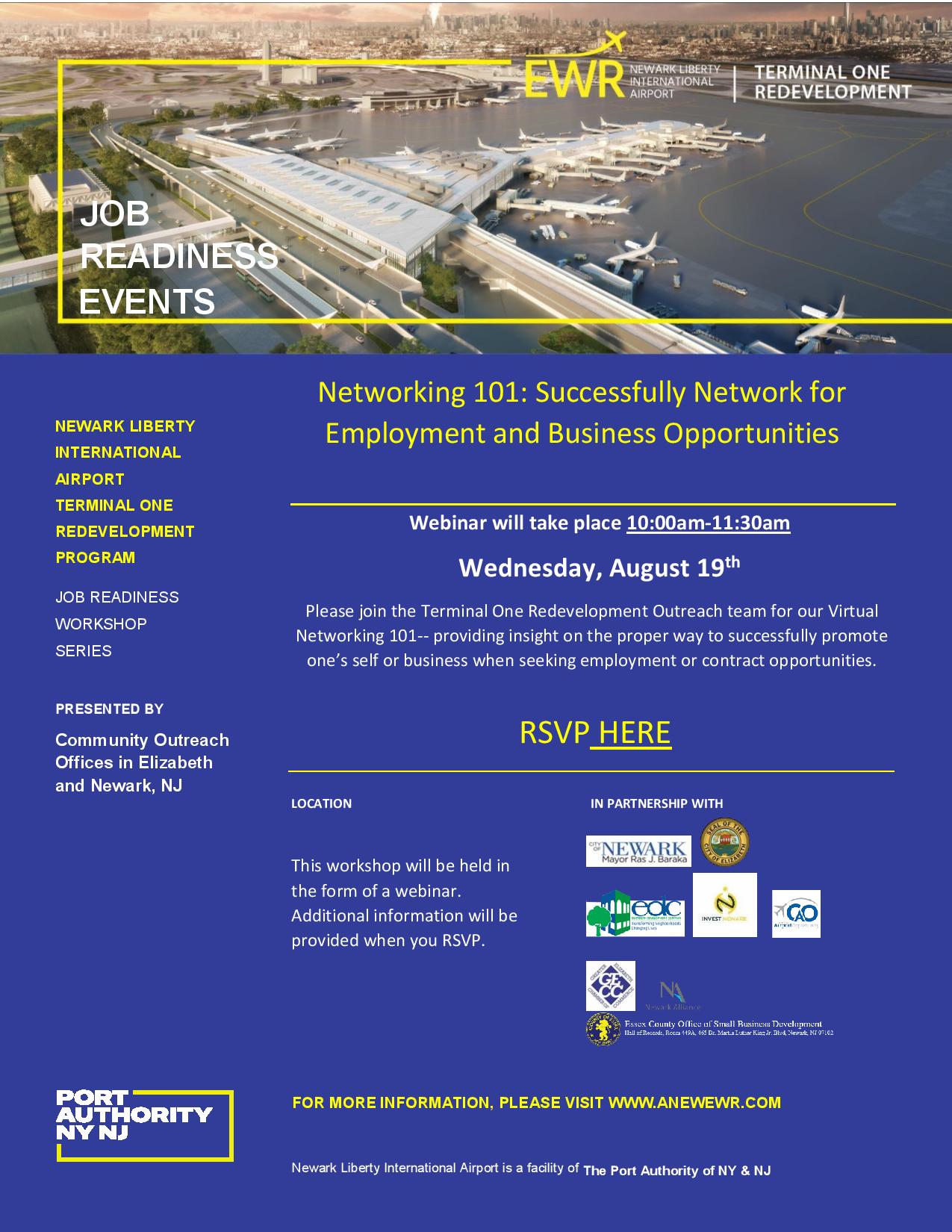 The Port Authority's Community Outreach Offices would like you to join us for a Networking 101: Successfully Network for Employment and Business Opportunities on Wednesday, August 19th.
To RSVP Click HERE.
WHO: Job Seekers or Business Owners
WHAT: The Terminal One Redevelopment Outreach team will provide insight on the proper way to successfully promote one's self or business when seeking employment or contract opportunities.
WHERE: Online as a webinar using your laptop.
WHEN: Wednesday, August 19, 2020 from 10:00AM- 11:30AM
Additional information will be provided upon receipt of your registration. 
Please do not hesitate to email Sybil Bost at sbost@panynj.gov with any additional questions you may have.
previous story