PANYNJ – DEADLINE SOON! Your Introduction to EWR Terminal One Operator for Concessions (Newark International Airport)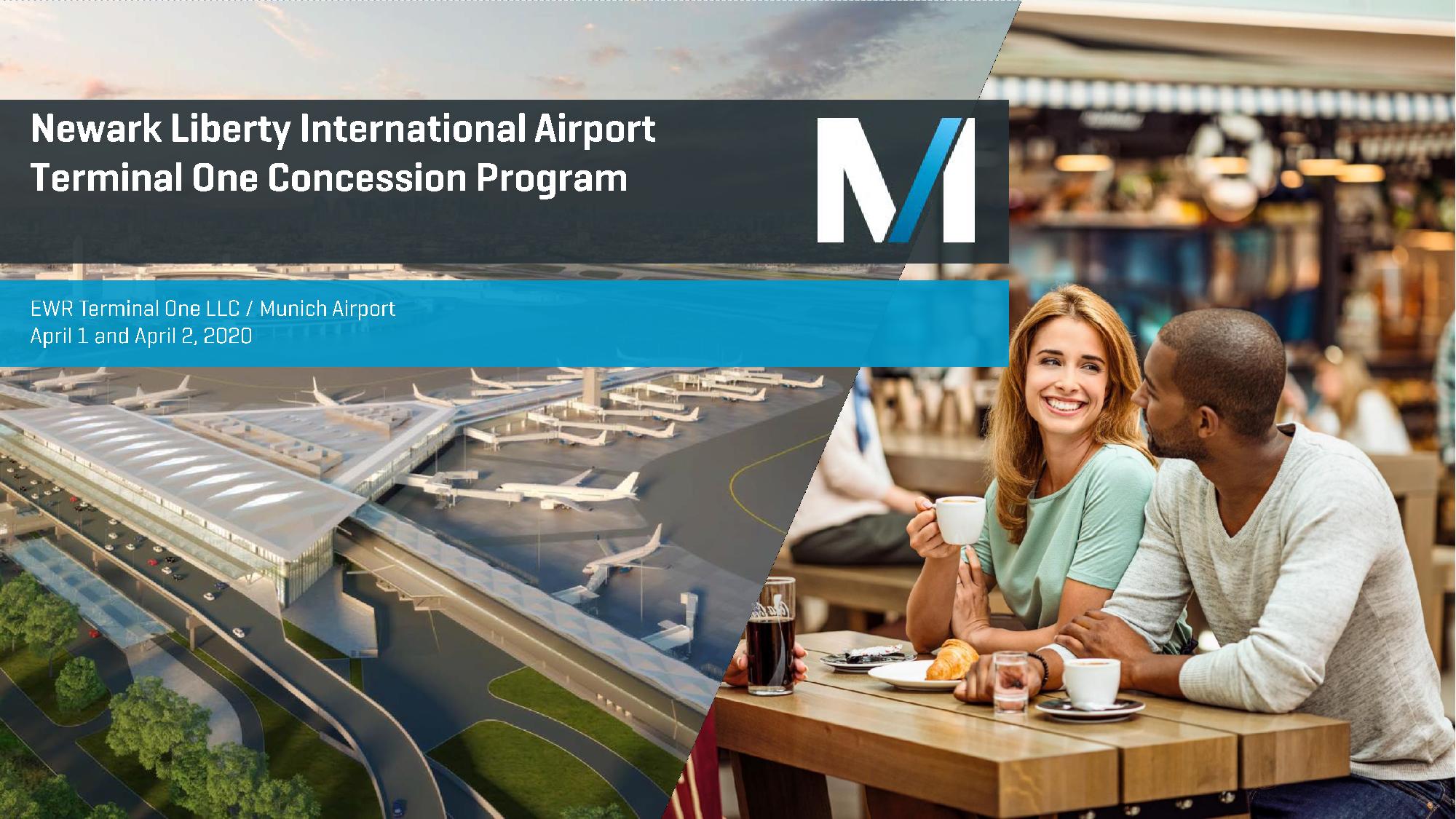 Hello Business Owners,
If you are interested in expanding your business at Newark Liberty International Airport, you must contact the Terminal Operator, EWR Terminal One LLC at concessions@ewr.munich-airport.com no later than Friday, April 10th.
Below you will find the information which must be sent:
-Full contact details (Name, Company Name, Email, and Phone Number)
-Description of your type of Business, brands you are using, assortment, etc.
-Definition of space requirements
-Previous Experience of operating a similar business than the one you are proposing for EWR Terminal One
Below you will find additional information needed in your introduction.
Additionally, we would like to invite you to participate in our Introduction to the Office of Diversity & Inclusion webinar which will occur on April 15th and 24th at 11:00AM. During the webinar, information will be shared with you on the requirements needed to certify your business as an Airport Concessionaire Disadvantaged Business Enterprise (ACDBE). Before the webinar, we recommend that you look over the documents needed to be certified (see attachment titled Certification Checklist) as well as begin the application. The electronic application can be found at https://panynj.diversitysoftware.com/.  If you have any questions do not hesitate to reach out to Sybil Bost, sbost@panynj.gov.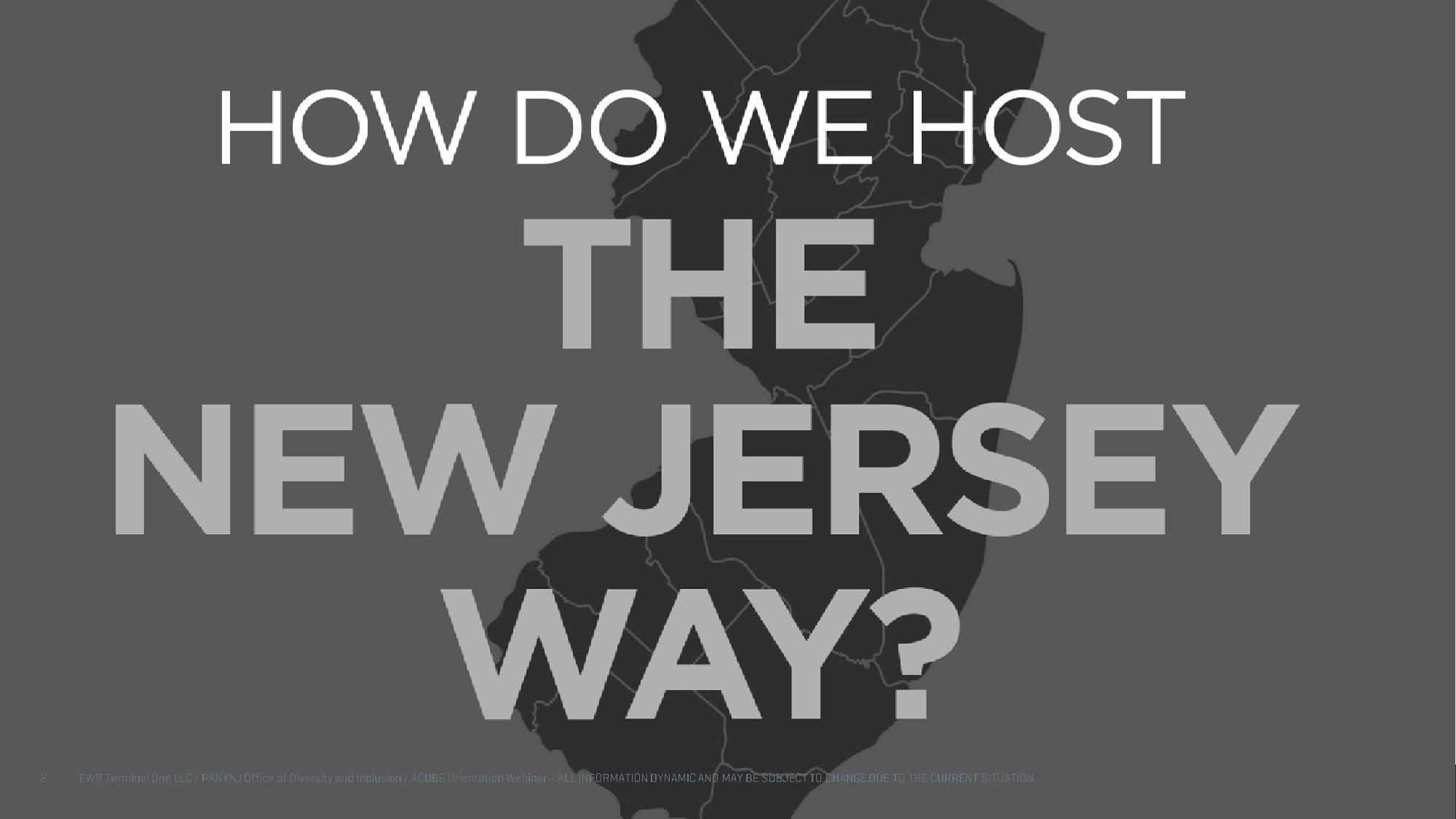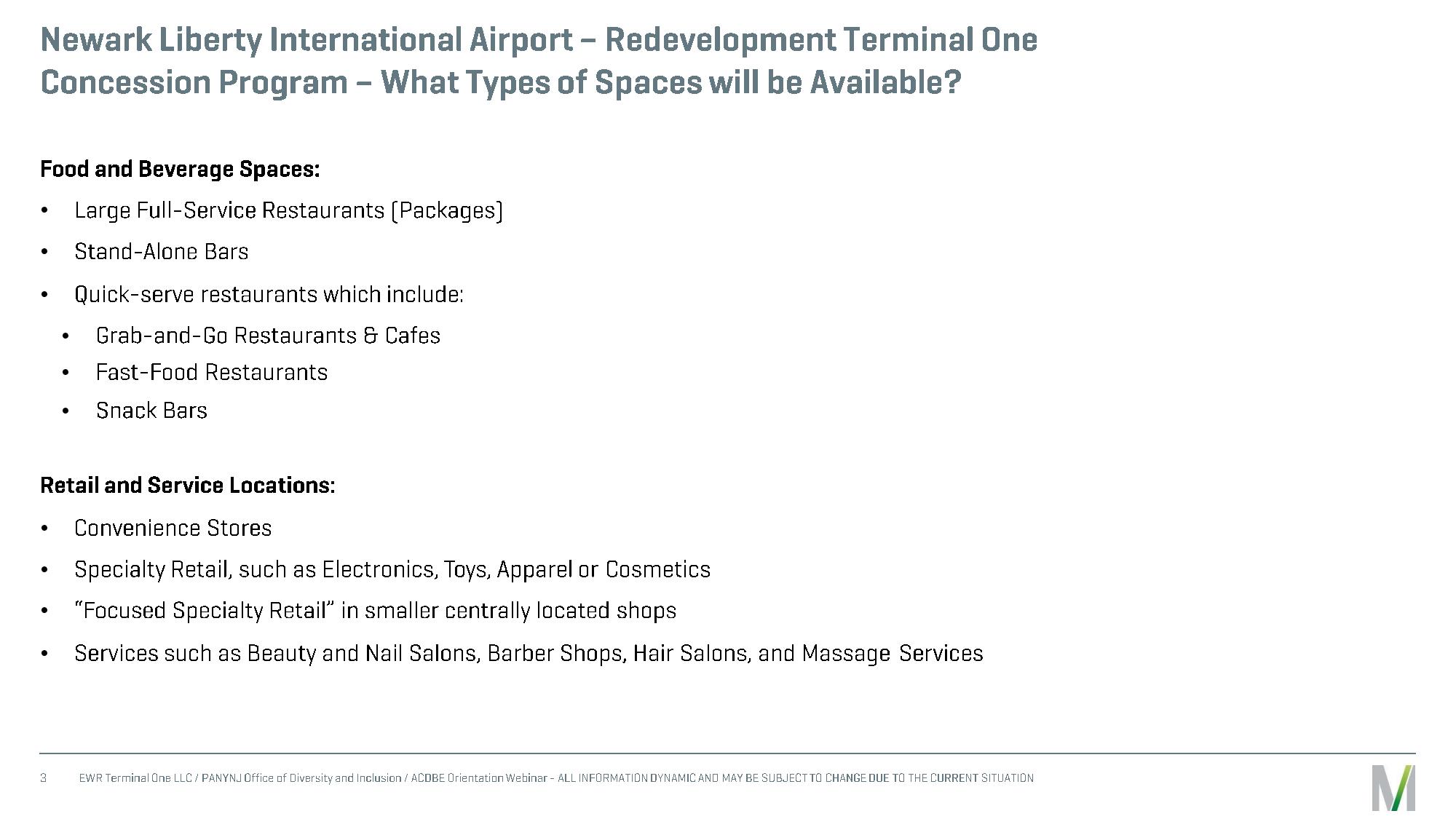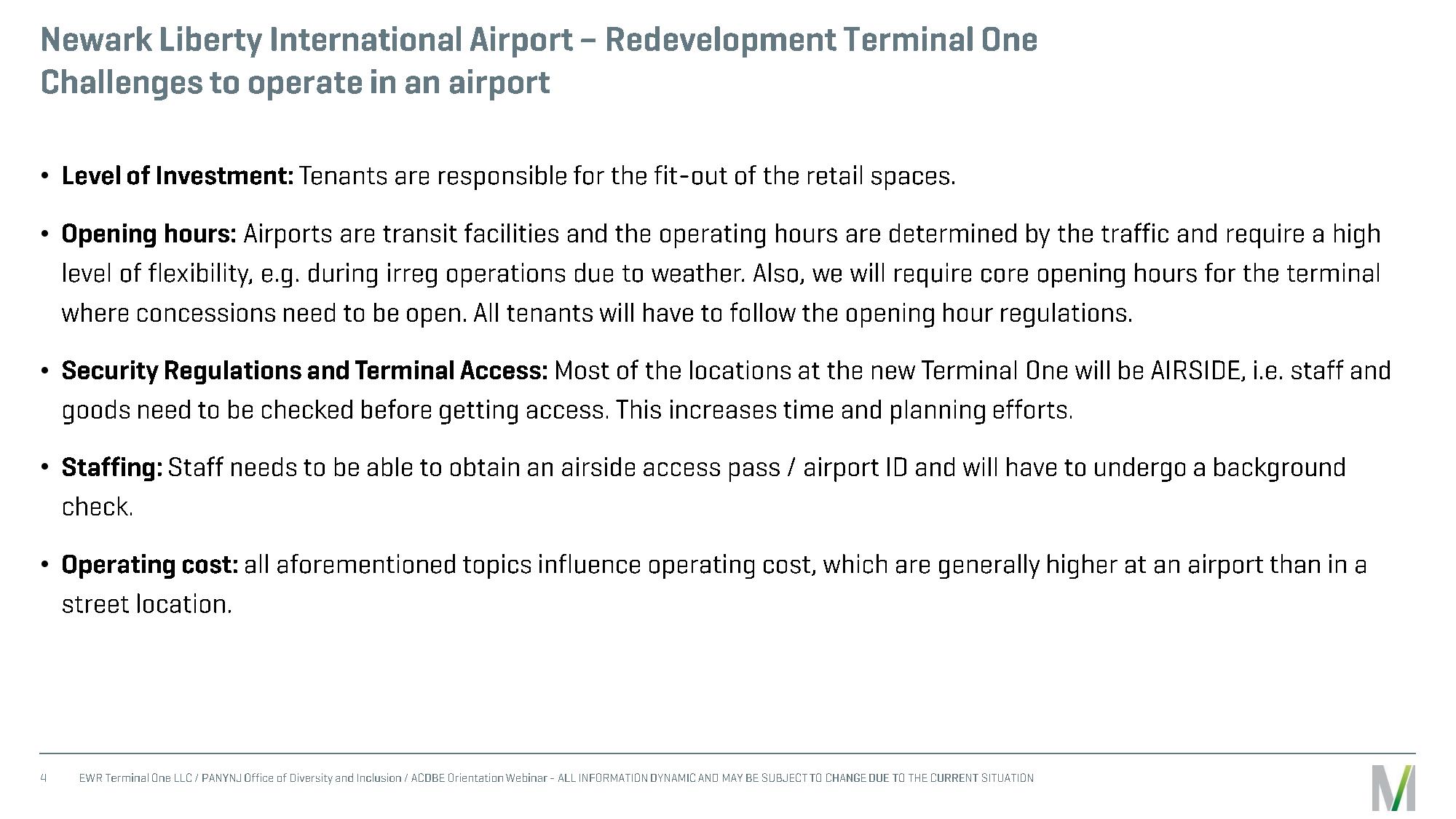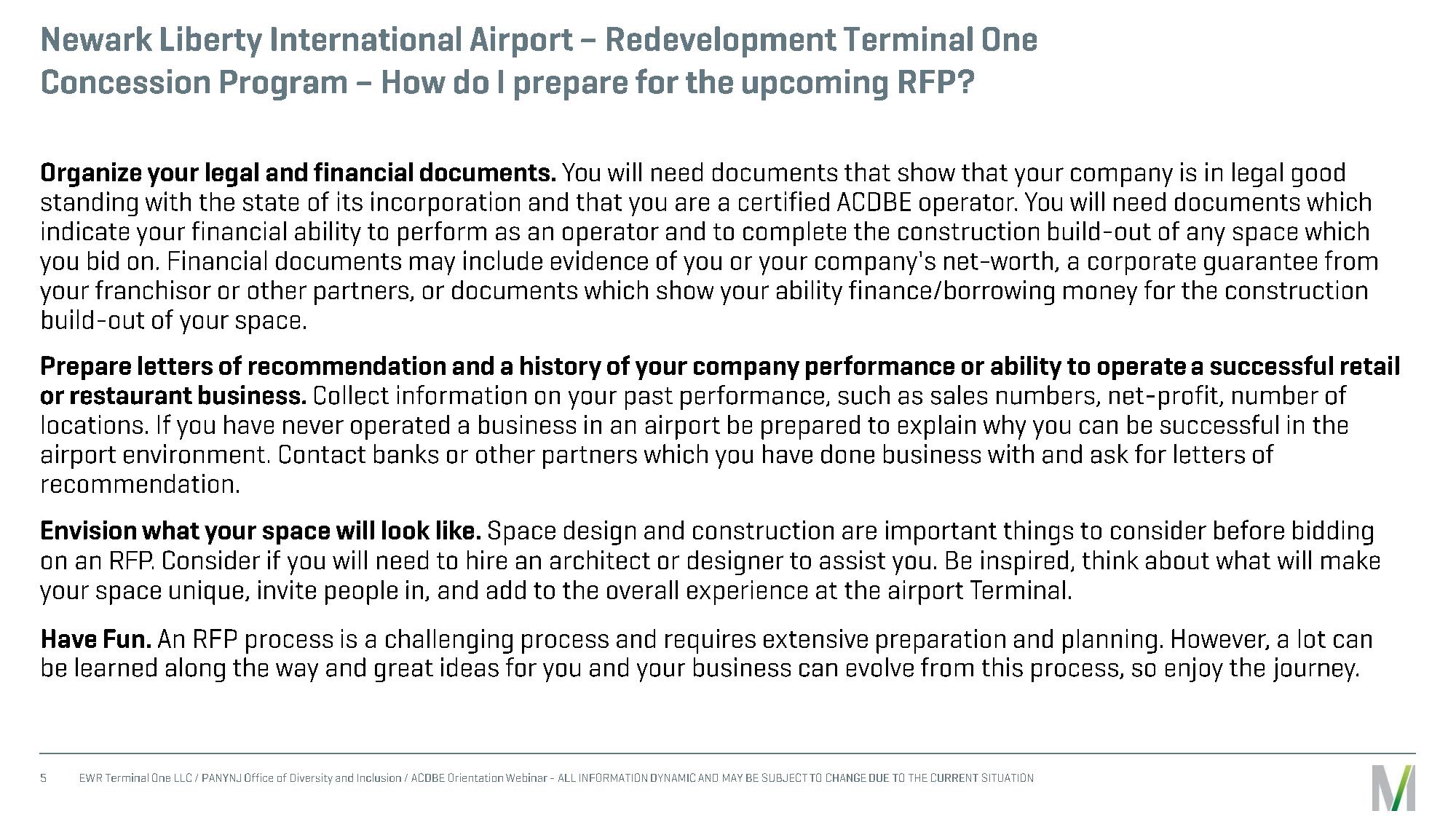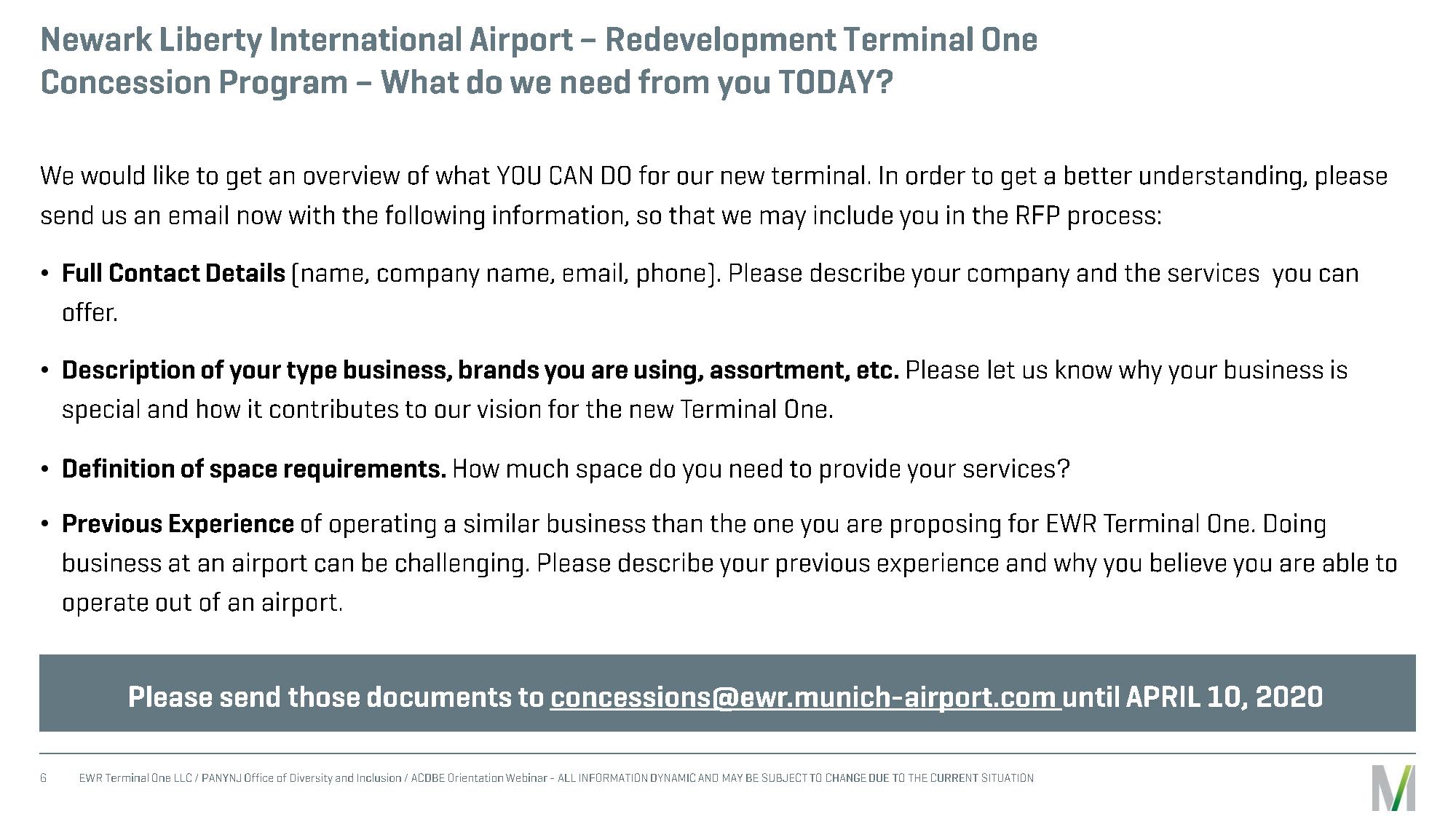 ---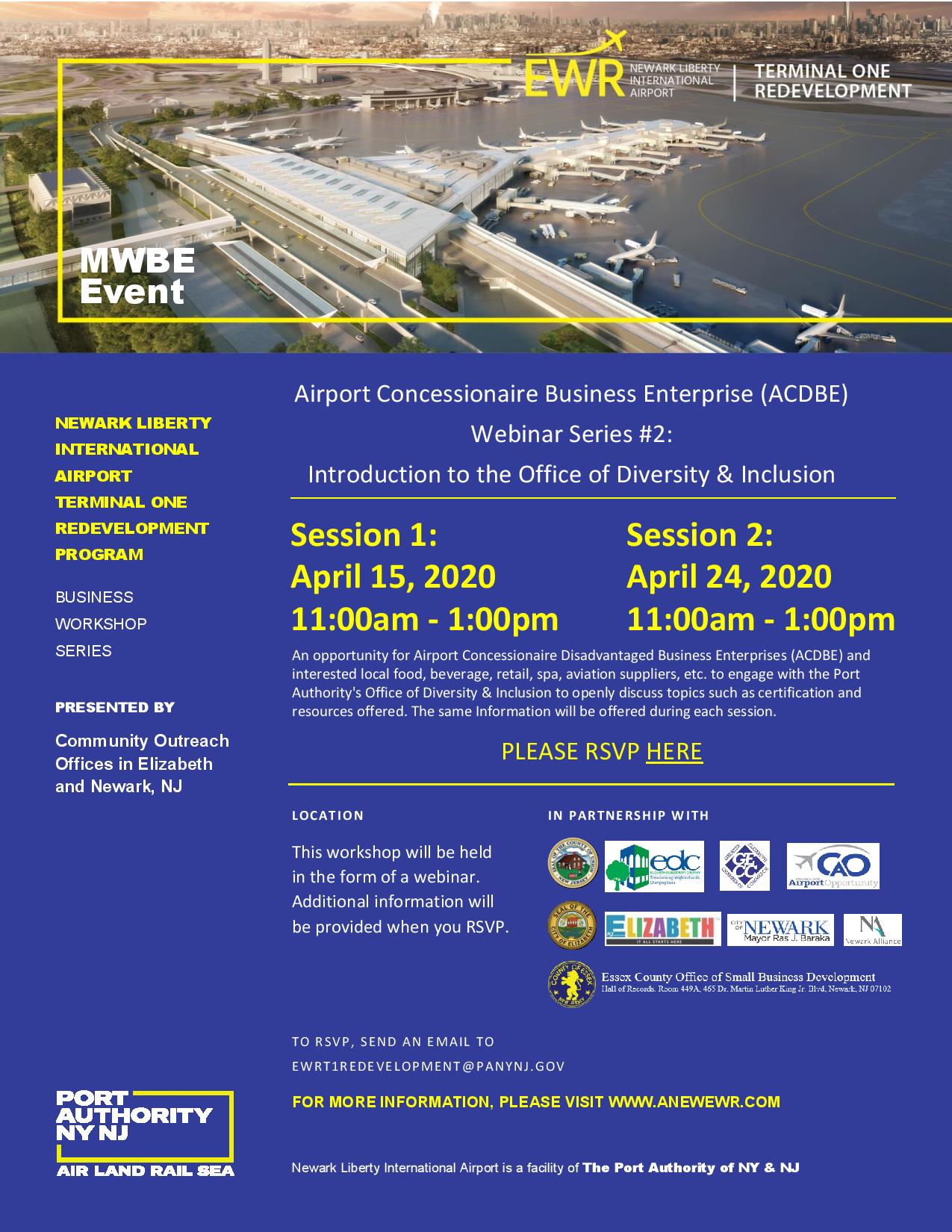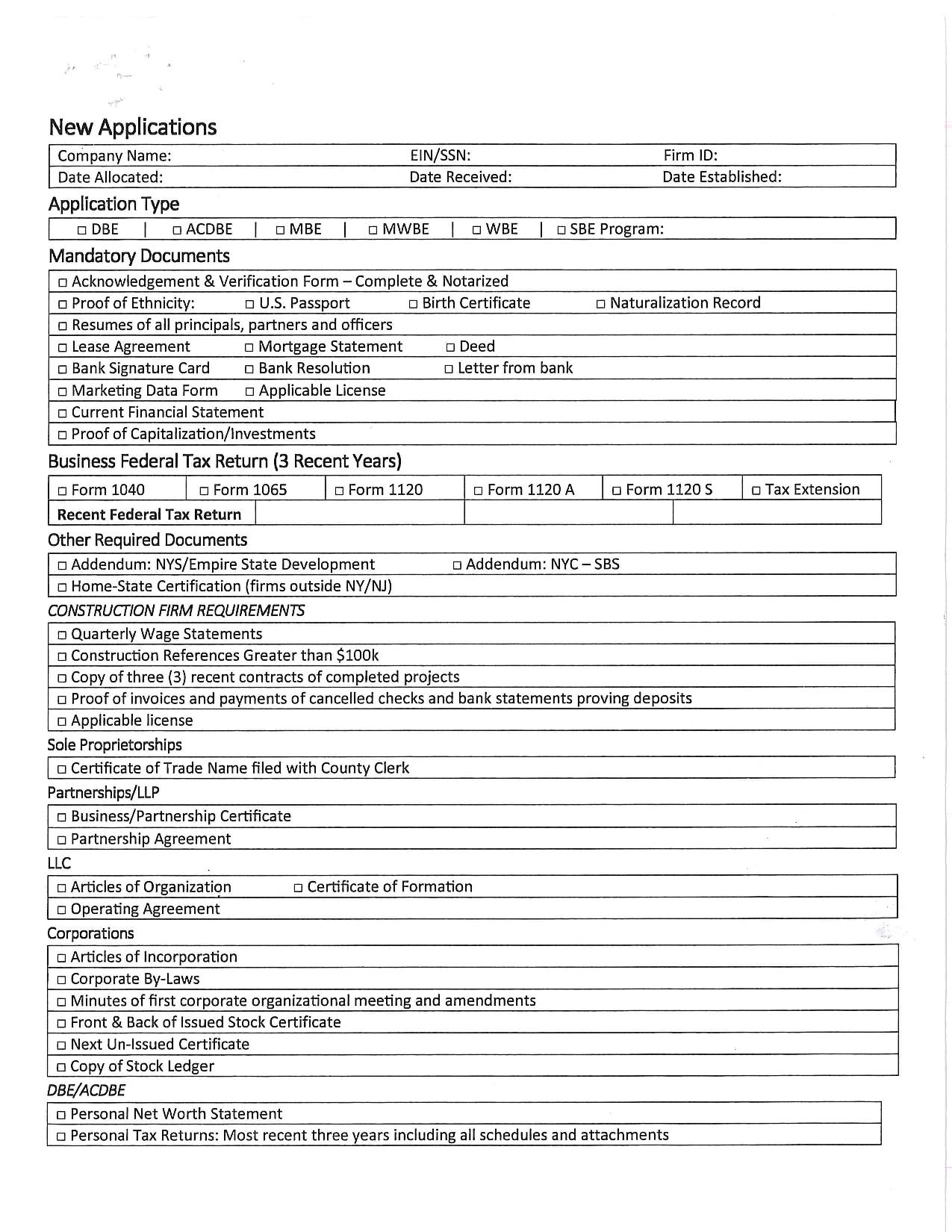 previous story