NJ Alliance for Action – NJ TRANSITGRID Virtual Networking Event, March 17

NJ TRANSITGRID VENDOR NETWORKING EVENT
This business event, hosted by the NJ Alliance for Action, will feature NJ TRANSIT's latest mega-project: NJ TRANSITGRID, a microgrid that will provide highly reliable power to a core segment of our critical territory during extreme weather or outages in the commercial grid.
---
When: Wednesday, March 17, 2021, 9:00 am – 12:00 pm
Description: Program 9:00 a.m | Conclusion by 12:00 a.m.
---
Meet, Speak and Network with Potential Project Developers and Partners
NJ TRANSIT recently announced plans to re-imagine NJ TRANSITGRID to meet Governor Murphy's Energy Master Plan to prioritize new investment in zero emissions and renewable systems.
NJ TRANSIT expects to conclude the Request For Qualifications (RFQ) for the NJ TRANSITGRID project on April 2. The project, a partnership between NJ TRANSIT, the U.S. Department of Energy and the Federal Transit Administration, will transform a vacant brownfield site in Kearny, New Jersey into a multi-technology source of power for NJ TRANSIT critical facilities, rail and light rail stations.
New Jersey Department of Transportation Commissioner Diane Gutierrez-Scaccetti and NJ TRANSIT President & CEO Kevin Corbett will address attendees and then open the floor to potential developers and partners to network with each other.
Who should attend? Contractors and professional services firms, including small, disadvantaged, minority, women, and disabled veteran-owned businesses capable of providing design, construction, operations, financing, and maintenance services, particularly those with experience with renewable and zero-emissions technologies.
Don't Miss The Chance To Meet, Speak And Network With Potential Developers And Partners
---
Registration is free but attendees must register HERE
---
These special webinars will allow for virtual face-to-face networking, the opportunity to virtually "hop" from table to table to see and meet new people and the ability to strengthen existing relationships. It's an exciting way to develop business when we're unable to see people in person.

An email with instructions will be sent to you prior to the event.
---
#BuildBackNJ
New Jersey Alliance for Action
www.allianceforaction.com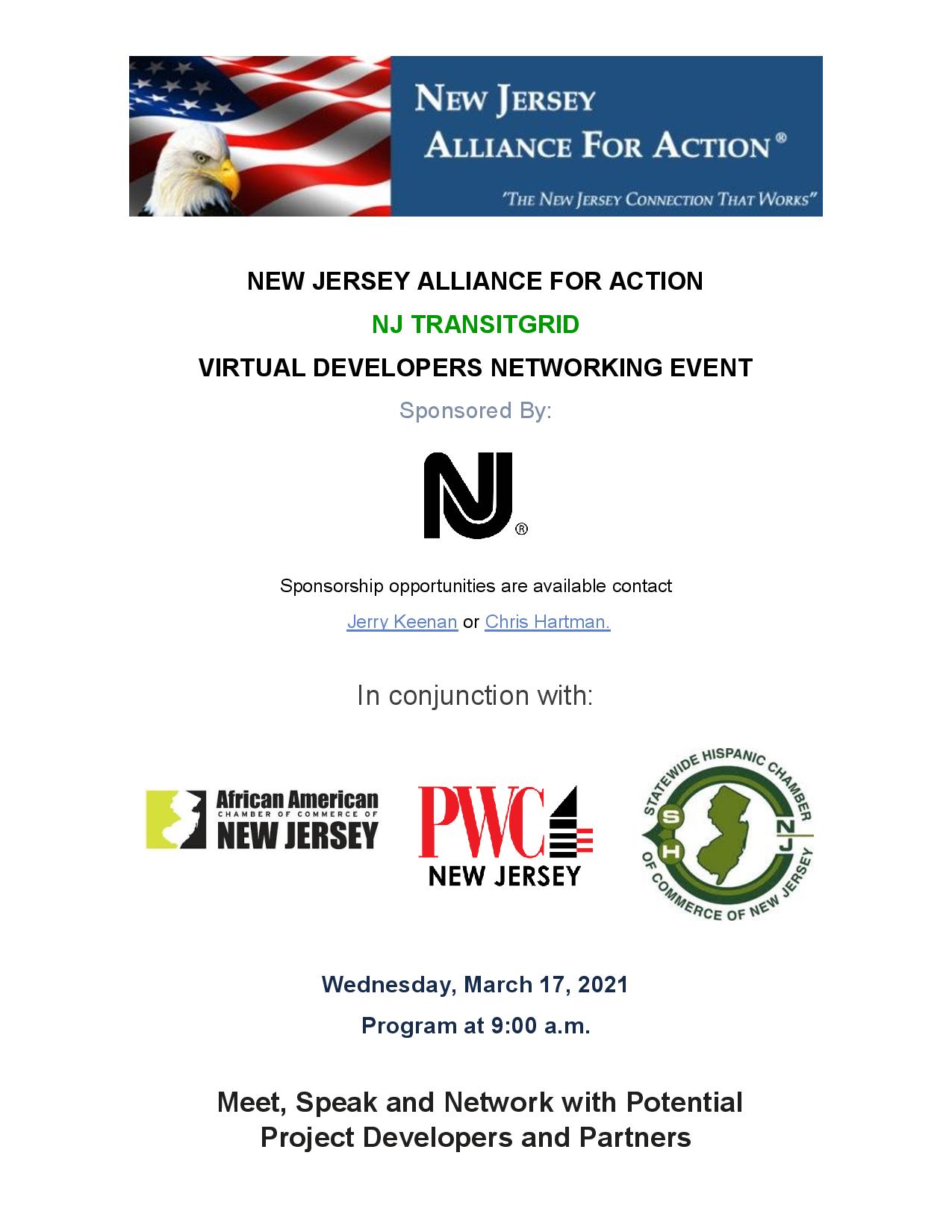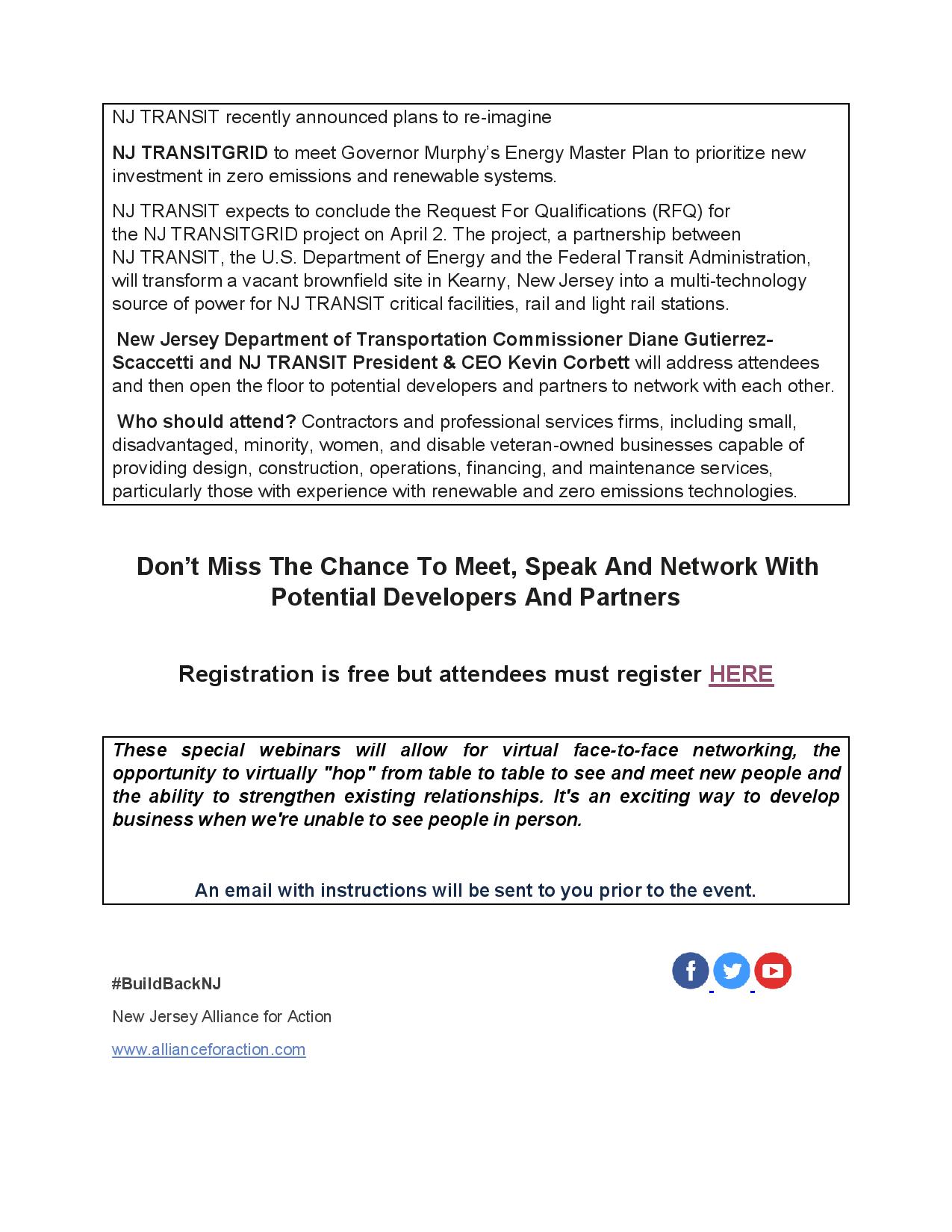 previous story