NEXT WEEK!!! Port Authority LinkedIn Job Readiness Webinar 4/21/20 12PM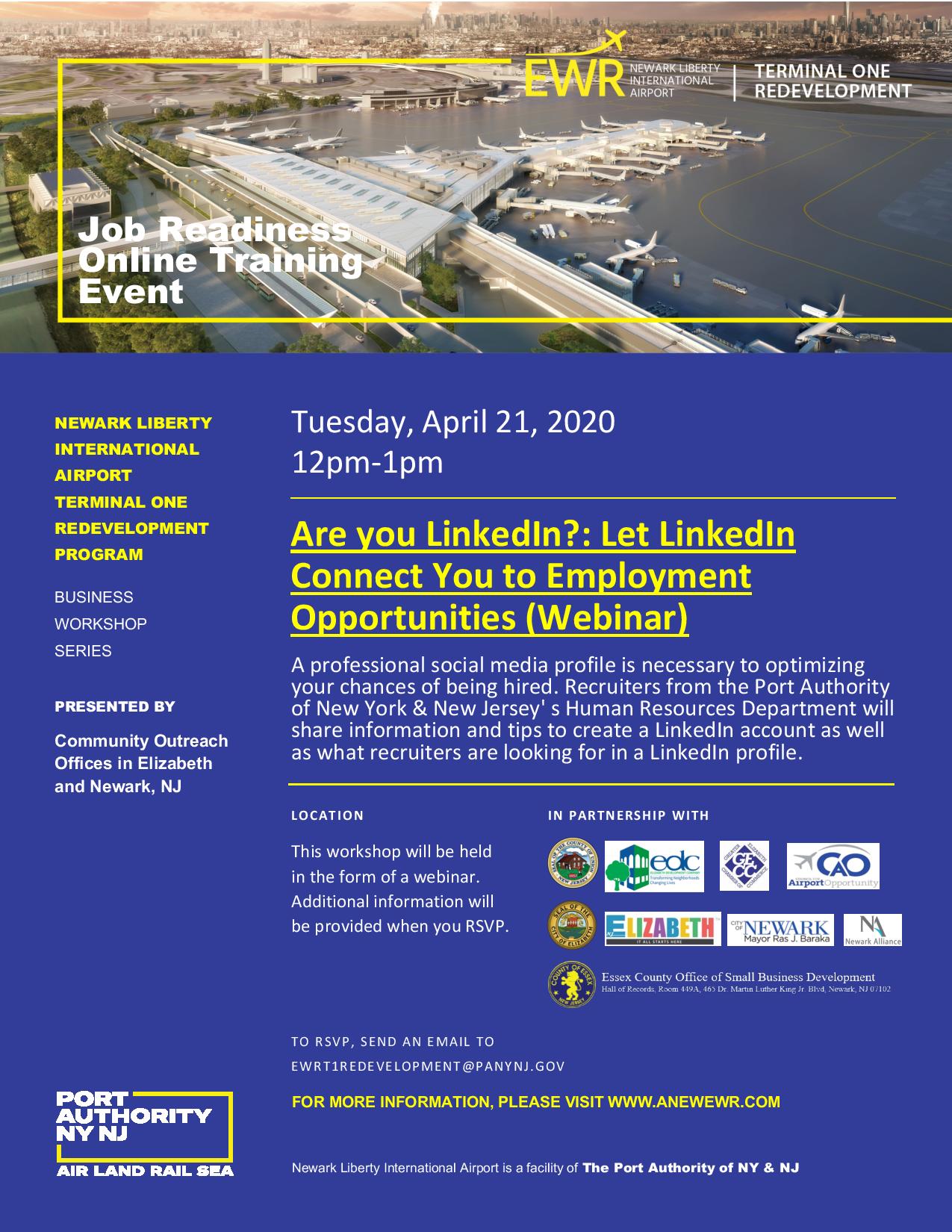 Next week on Tuesday, April 21st at 12PM, we will be hosting a webinar for job seekers titled, "Are you LinkedIn?: Let LinkedIn connect You to Employment Opportunities". This is a webinar you do not want to miss!
LinkedIn is the world's largest professional network on the internet. You can use LinkedIn to find the right job or internship, connect and strengthen professional relationships, and learn the skills you need to succeed in your career. During the webinar, you will hear from Newark resident Jheryn Kenney (pictured below) who will speak about creating a LinkedIn profile as well as Port Authority of NY & NJ Human Resources Recruiters on how they identify candidates through LinkedIn.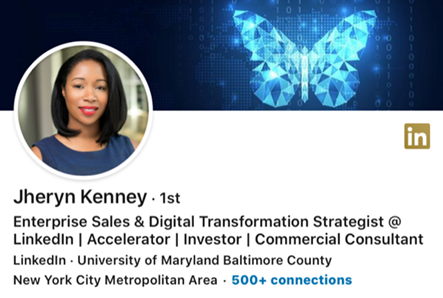 To participate in the webinar, send your RSVP to ewrT1redevelopment@panynj.gov.
Additional information will be provided upon receipt of your registration
If you have questions about this webinar email Sybil Bost at sbost@panynj.gov. 
previous story