NJ STATE VETERANS CHAMBER OF COMMERCE – Flyer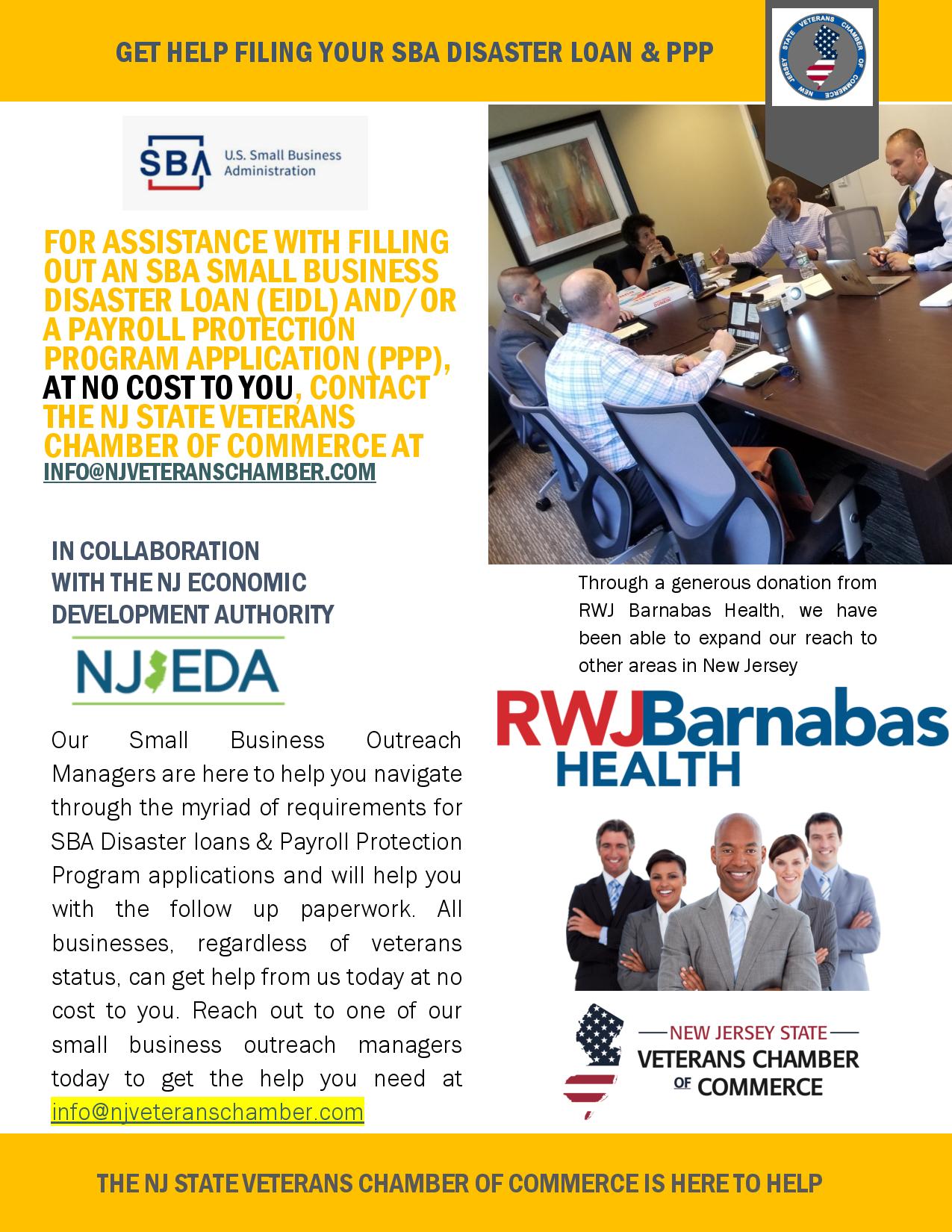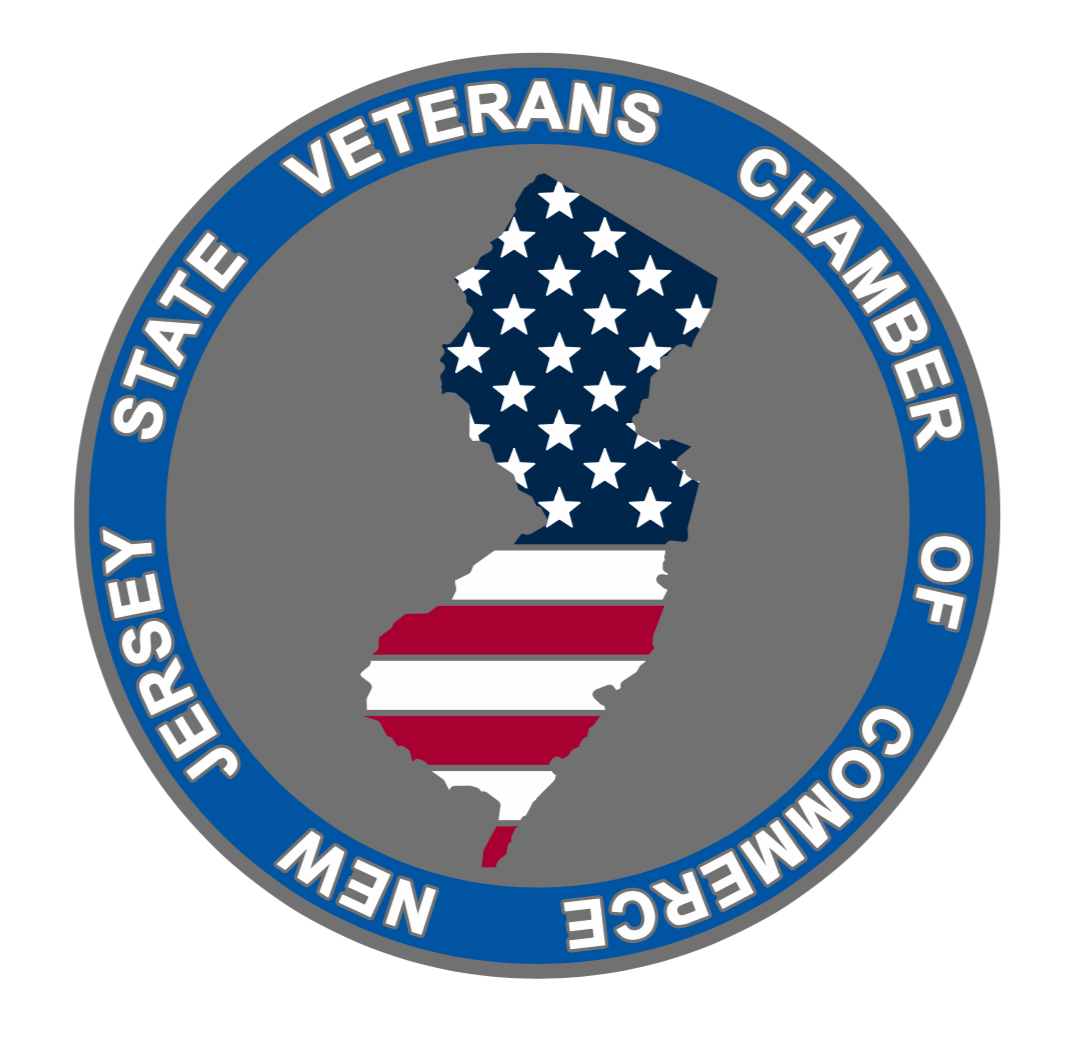 GET HELP FILING YOUR SBA DISASTER LOAN & PPP
FOR ASSISTANCE WITH FILLING OUT AN SBA SMALL BUSINESS DISASTER LOAN (EIDL) AND/OR
A PAYROLL PROTECTION PROGRAM APPLICATION (PPP), AT NO COST TO YOU, CONTACT
THE NJ STATE VETERANS CHAMBER OF COMMERCE AT INFO@NJVETERANSCHAMBER.COM
IN COLLABORATION WITH THE NJ ECONOMIC DEVELOPMENT AUTHORITY

Our Small Business Outreach Managers are here to help you navigate through the myriad of requirements for SBA Disaster loans & Payroll Protection Program applications and will help you with the follow-up paperwork. All businesses, regardless of veterans' status can get help from us today at no cost to you. Reach out to one of our small business outreach managers today to get the help you need at info@njveteranschamber.com.

Through a generous donation from RWJ Barnabas Health, we have been able to expand our reach to other areas in New Jersey.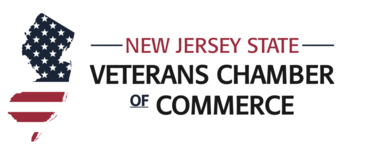 THE NJ STATE VETERANS CHAMBER OF COMMERCE IS HERE TO HELP!
previous story