#MOMENTUM Job Series – Resume Building Workshop – Tuesday, March 10, 2020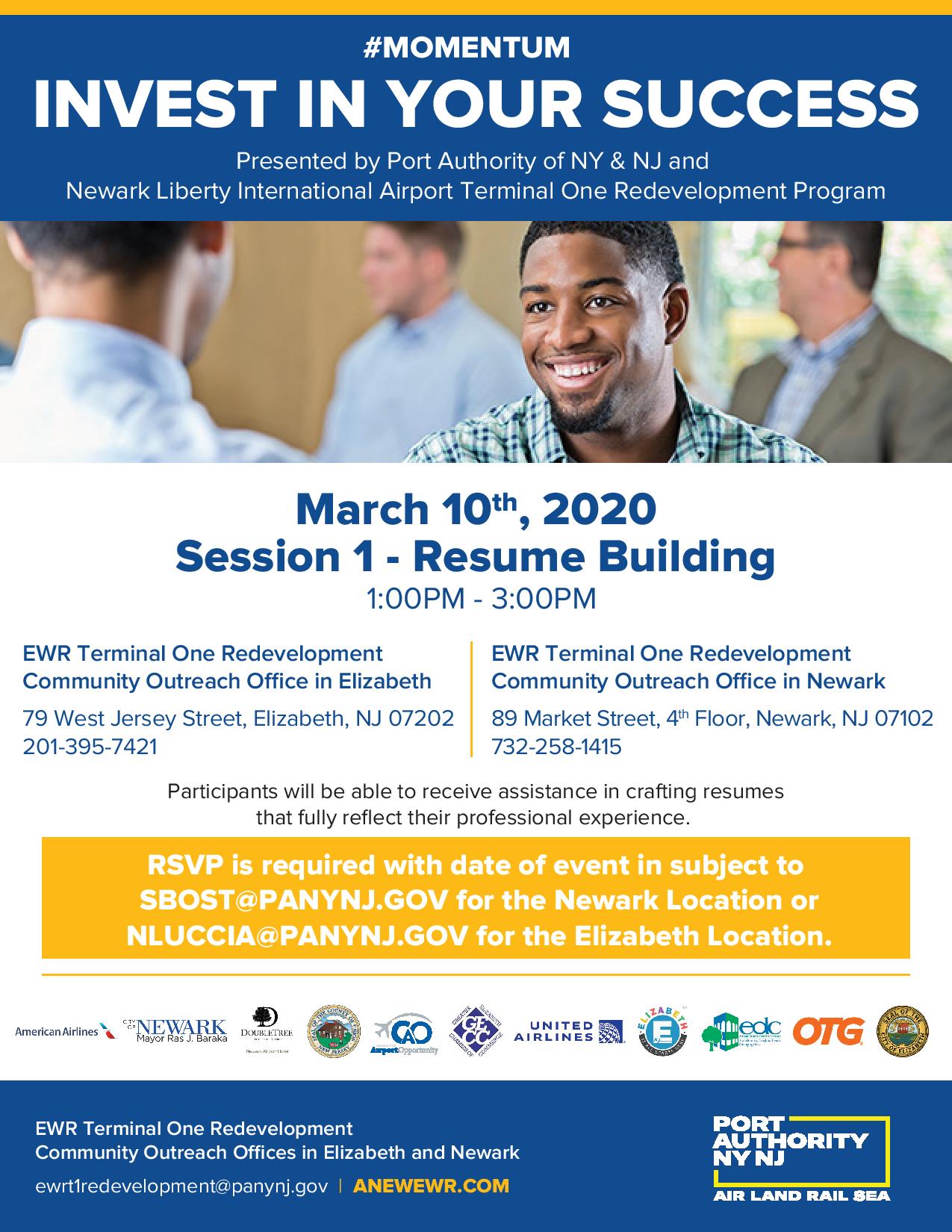 The #MOMENTUM Job Series is a series of workshops designed for YOU - job seekers - to gain valuable skills pertinent to career growth! The Terminal One Redevelopment Outreach Team has partnered with United Airlines, American Airlines, OTG, Hilton Double Tree and MORE to lead programming in both Outreach Offices located in Newark and Elizabeth.
You do not want to miss out – those who attend these sessions have 1st priority in our weekly Speed-Interviewing events!
WHO: Job Seekers
WHAT: Resume Building Workshop, with Hilton Double Tree and the Council For Airport Opportunity
WHERE: choose which location is best for you
Newark Community Outreach Office
89 Market Street
Newark, NJ 07103
AND
Elizabeth Community Outreach Office
79 West Jersey Street
Elizabeth, NJ 07202
WHEN: TOMORROW March 10, 2020 1:00-3:00PM (We start on time)
WHY: To pair essential skill trainings with viable, tangible career opportunities for local job seekers
RSVP: Please RSVP to us and ewrt1redevelopment@panynj.gov; please include in your RSVP the office location you intend on attending
PLEASE BRING: Several copies of your most up to date resume!
previous story