Port Authority of NYNJ: EWR- Request For Proposals – Custom Wraps and Decals

Please see the attached RFP seeking qualified bidders to provide custom wraps and decals. 
Terminal A- Request for Proposal Newark Liberty International Airport
Project Overview: The key elements and objectives of the Terminal A Quick Wins Project ("Quick Wins") is to enrich the passenger experience by improving overall building appearance while enhancing operations and passenger handling.
Project Title: Terminal A Decals
Project Location: Newark Liberty International Airport ("EWR")- Terminal A
Please note: All the work is AIRSIDE and will require escort service.
Project Background and Description: Design and install decals for multiple windows throughout Terminal A.
Project Scope and Requirements: Provide all labor, materials, equipment, tools, supplies, transportation, parking, loading, unloading, hoisting, drawings, renderings, measurements, supervision, cutting, patching, cleaning protection, insurance, taxes, permits, licenses, escort services and other services or related costs to be provided by the Contractor to design and install decals in multiple areas.
Note: The contractor is responsible for confirming all dimensions.
Please note that the point of contact for this request is Florian Kast: f.kast@ewr.munich-airport.com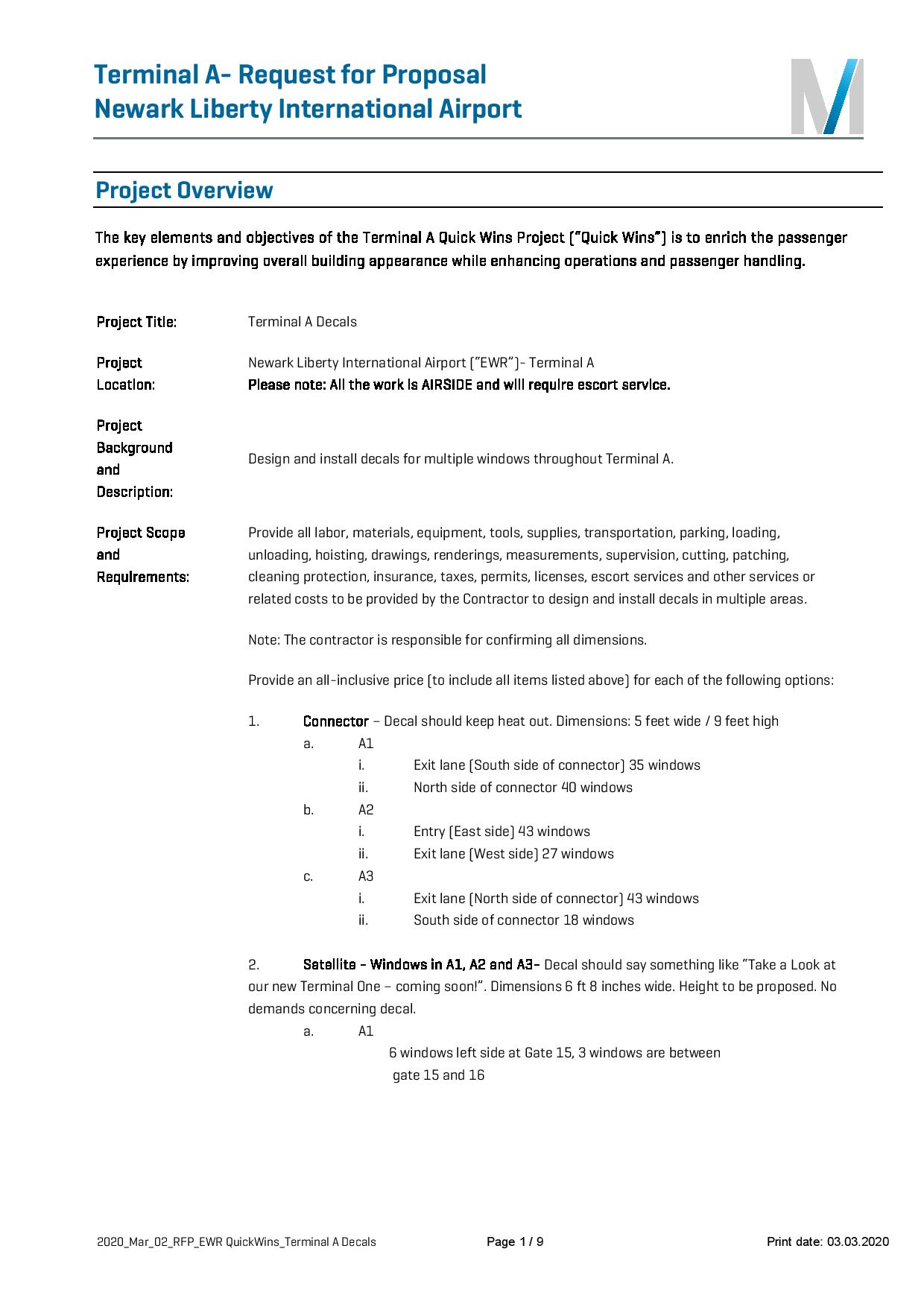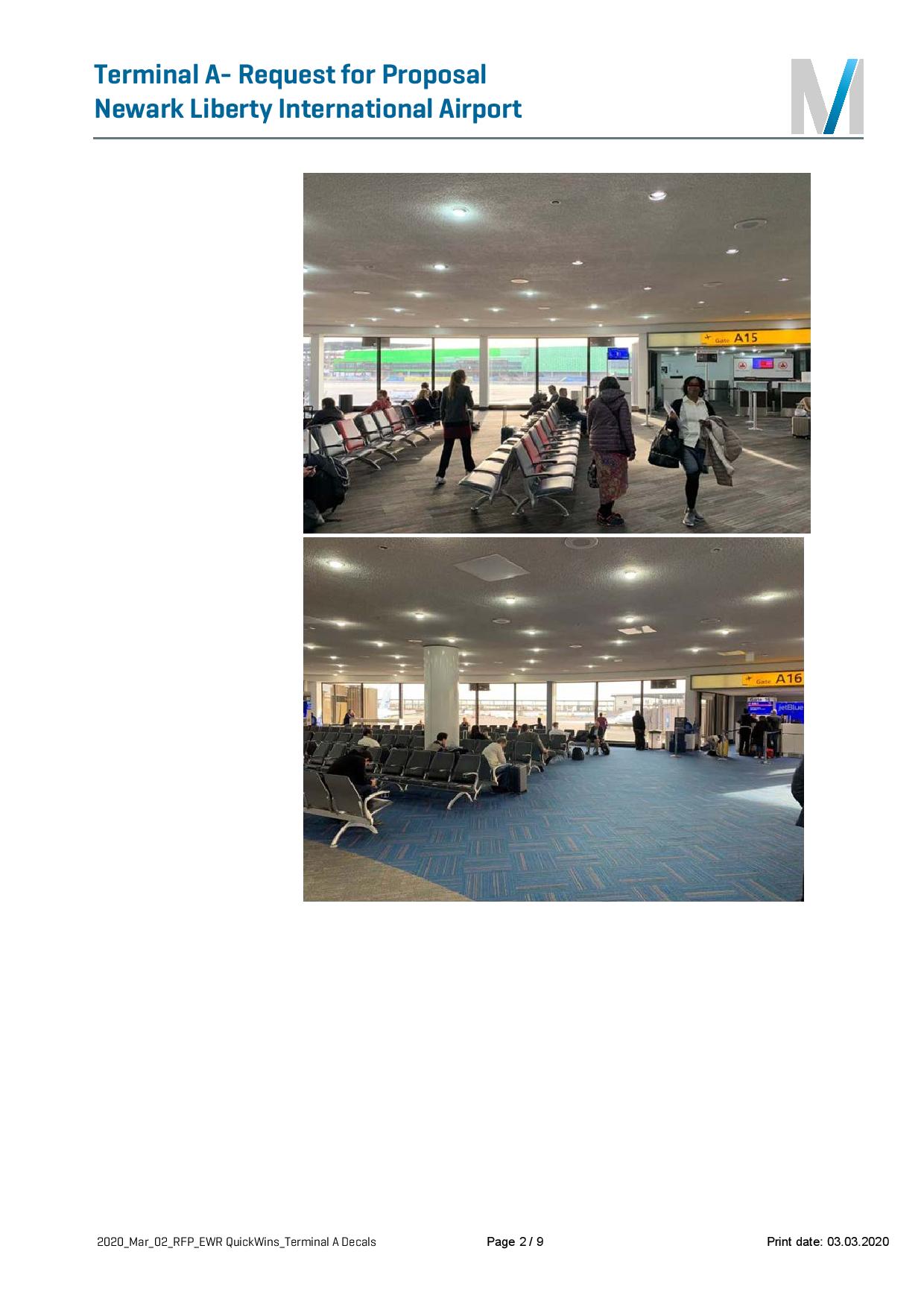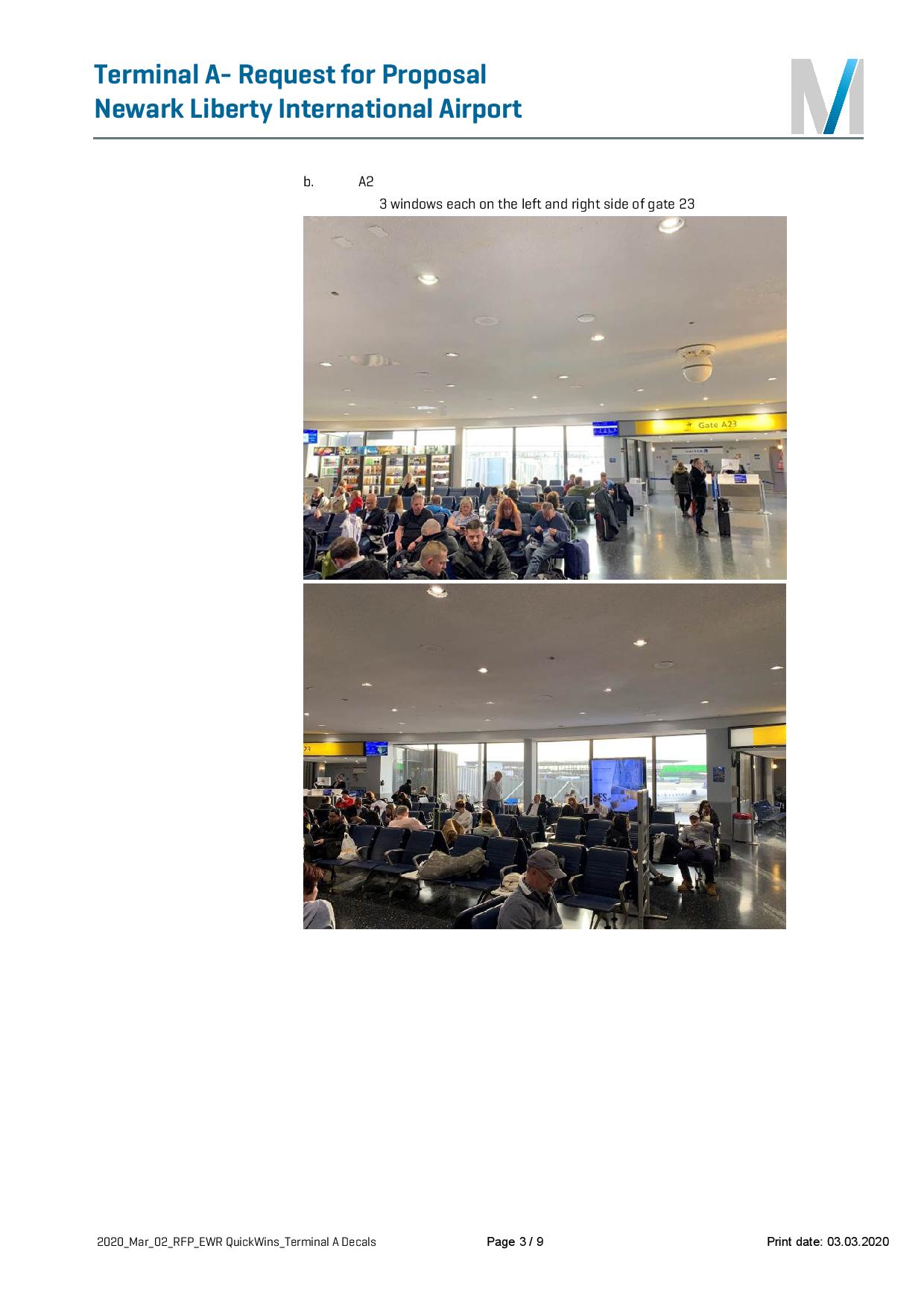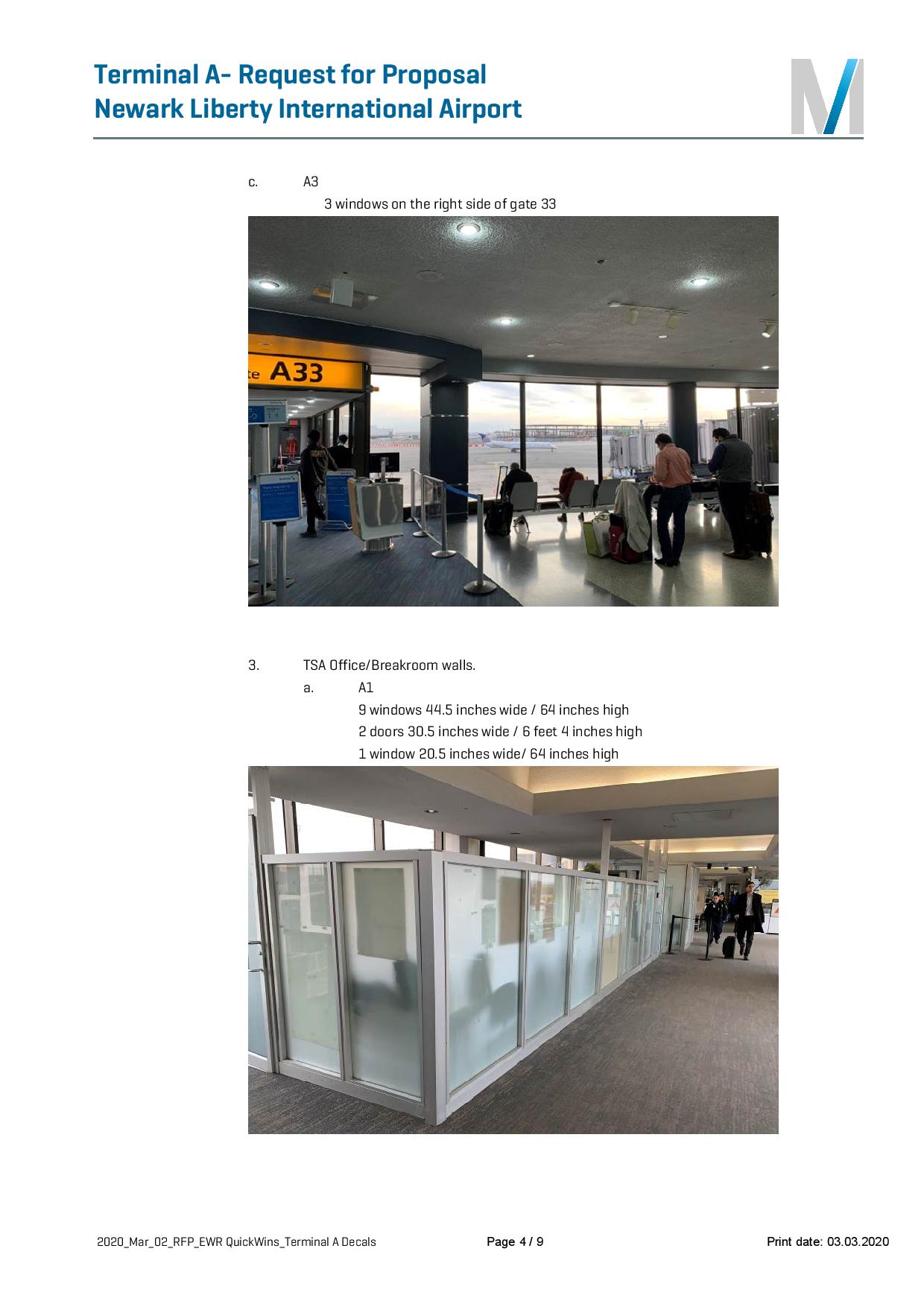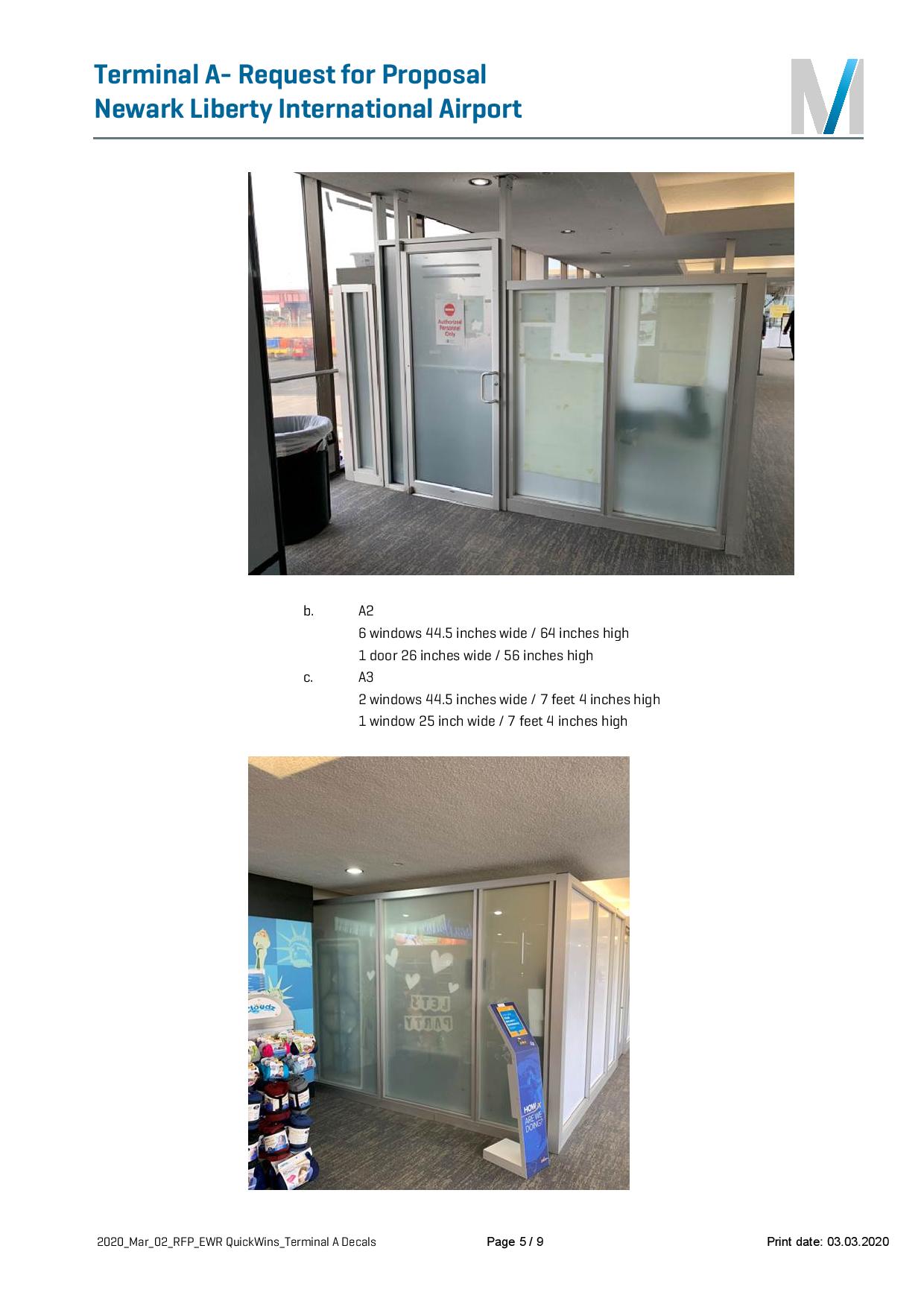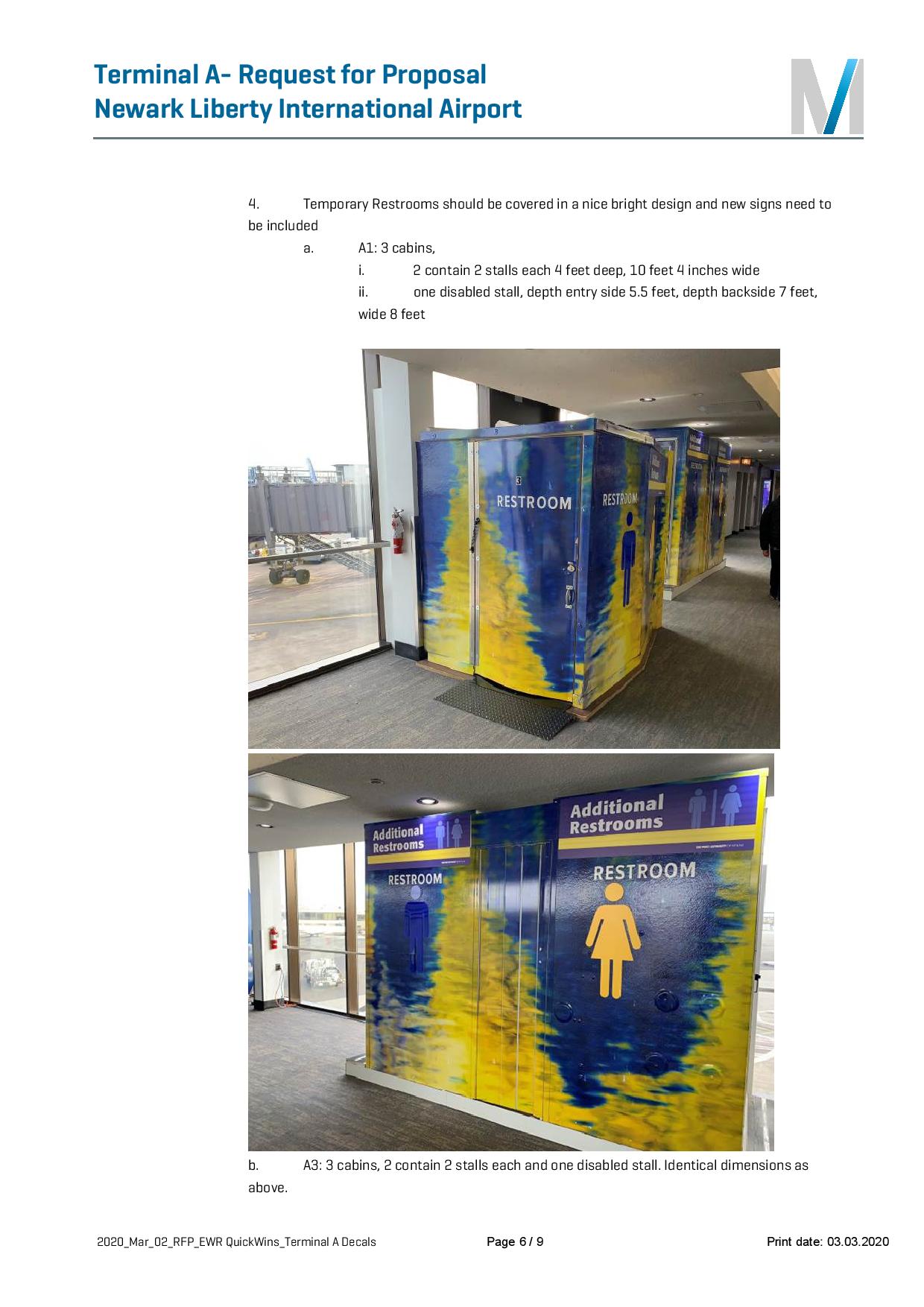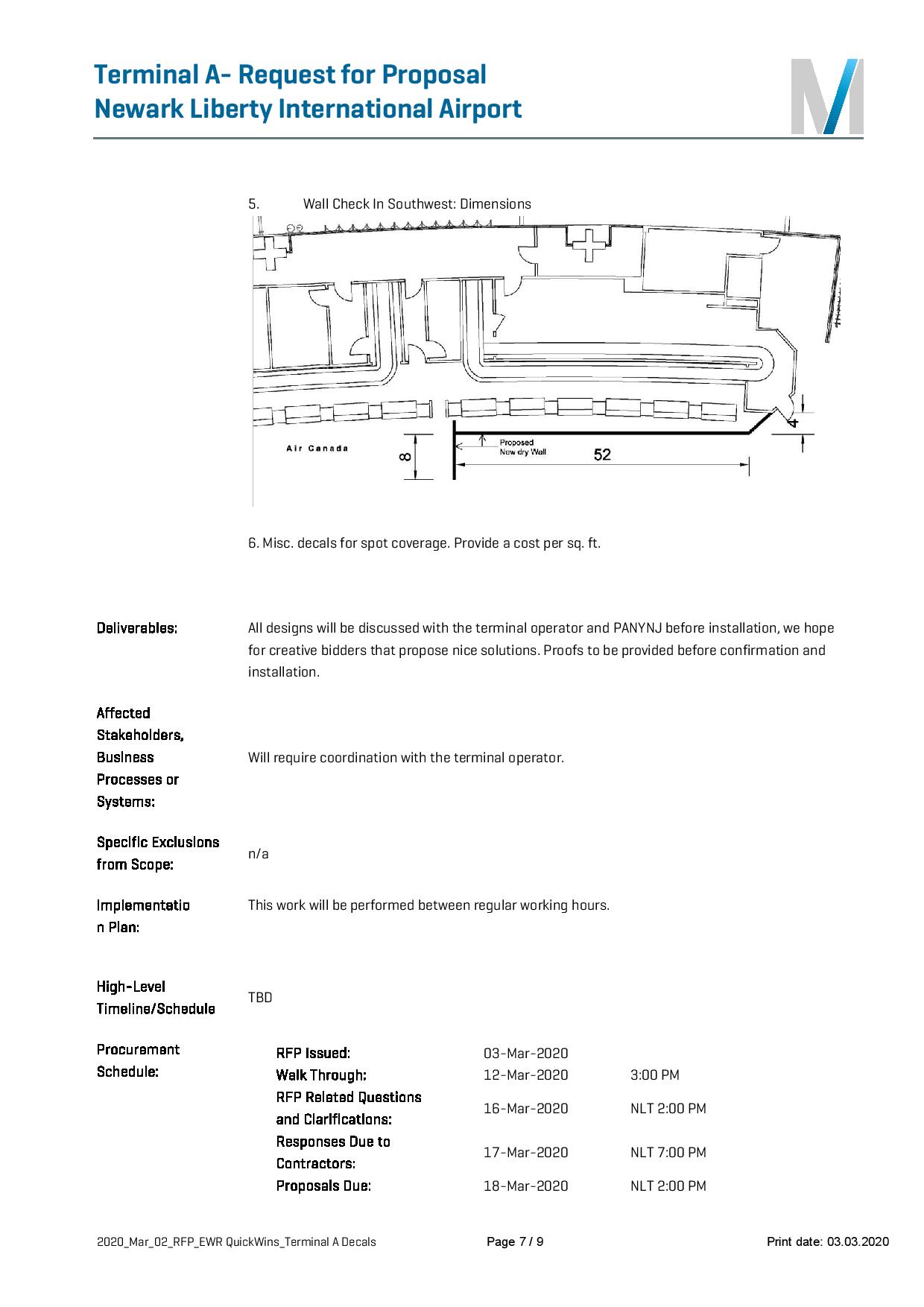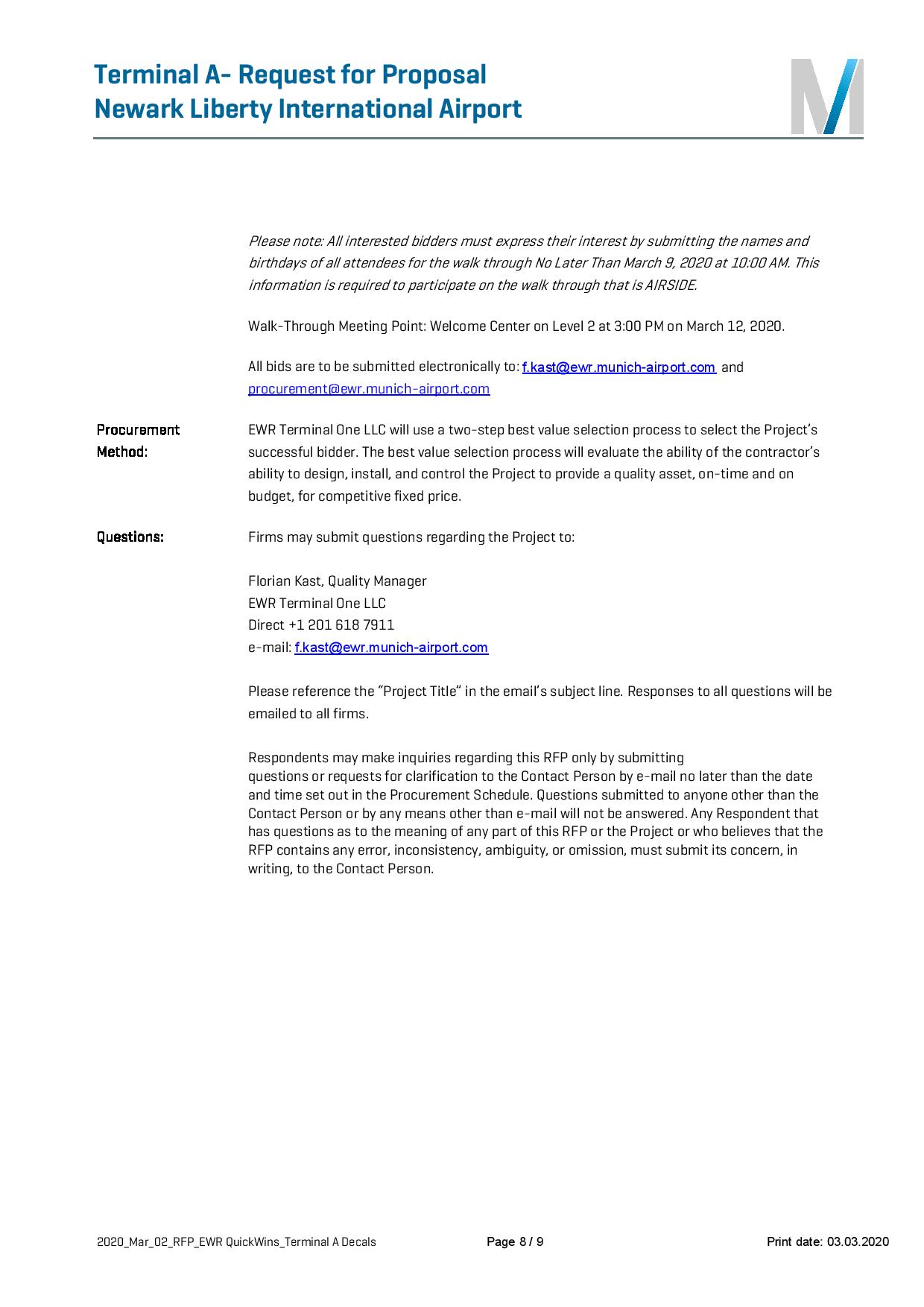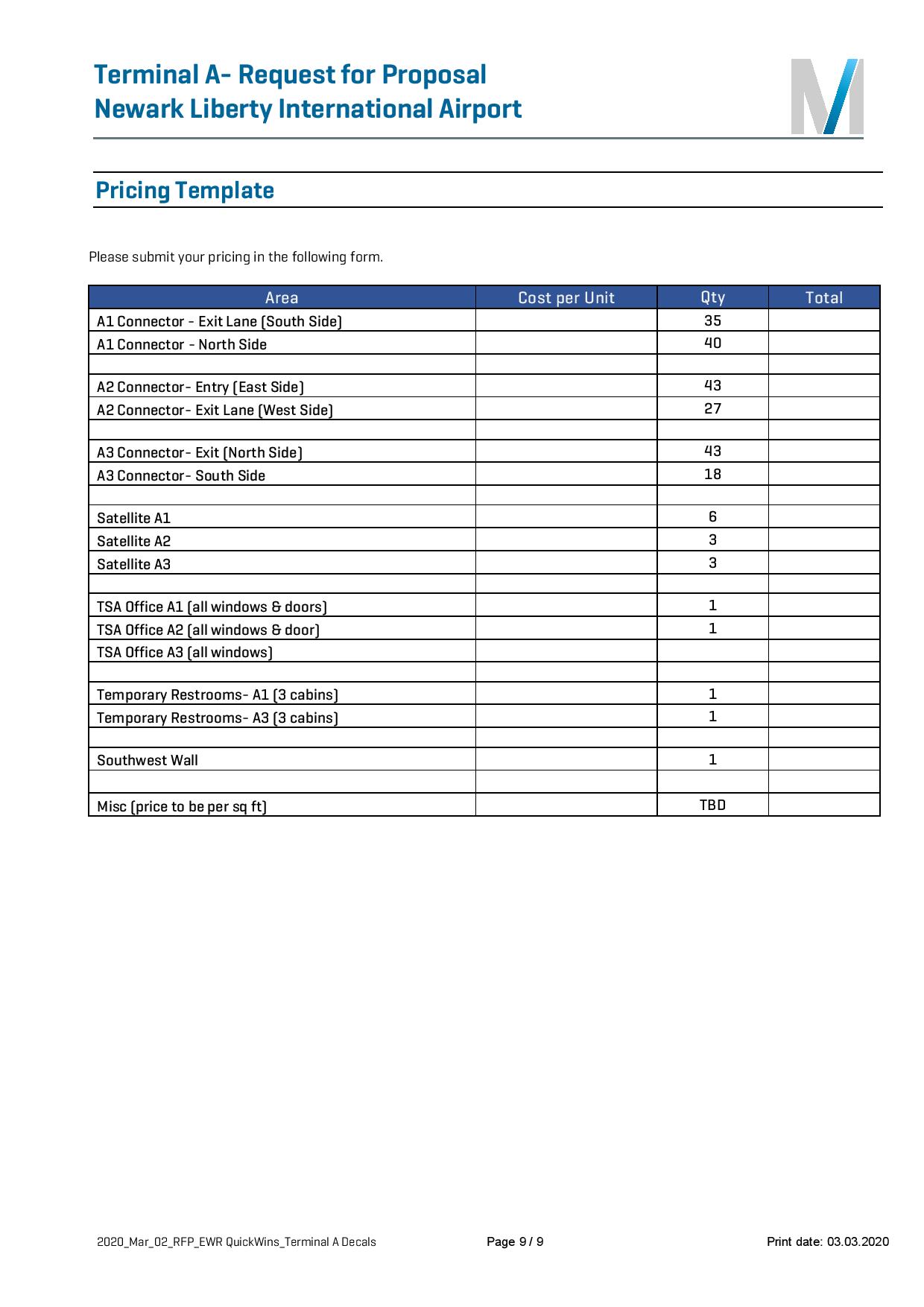 previous story