Invest Newark – Newark Business Certification Expo – Wednesday, January 22, 2020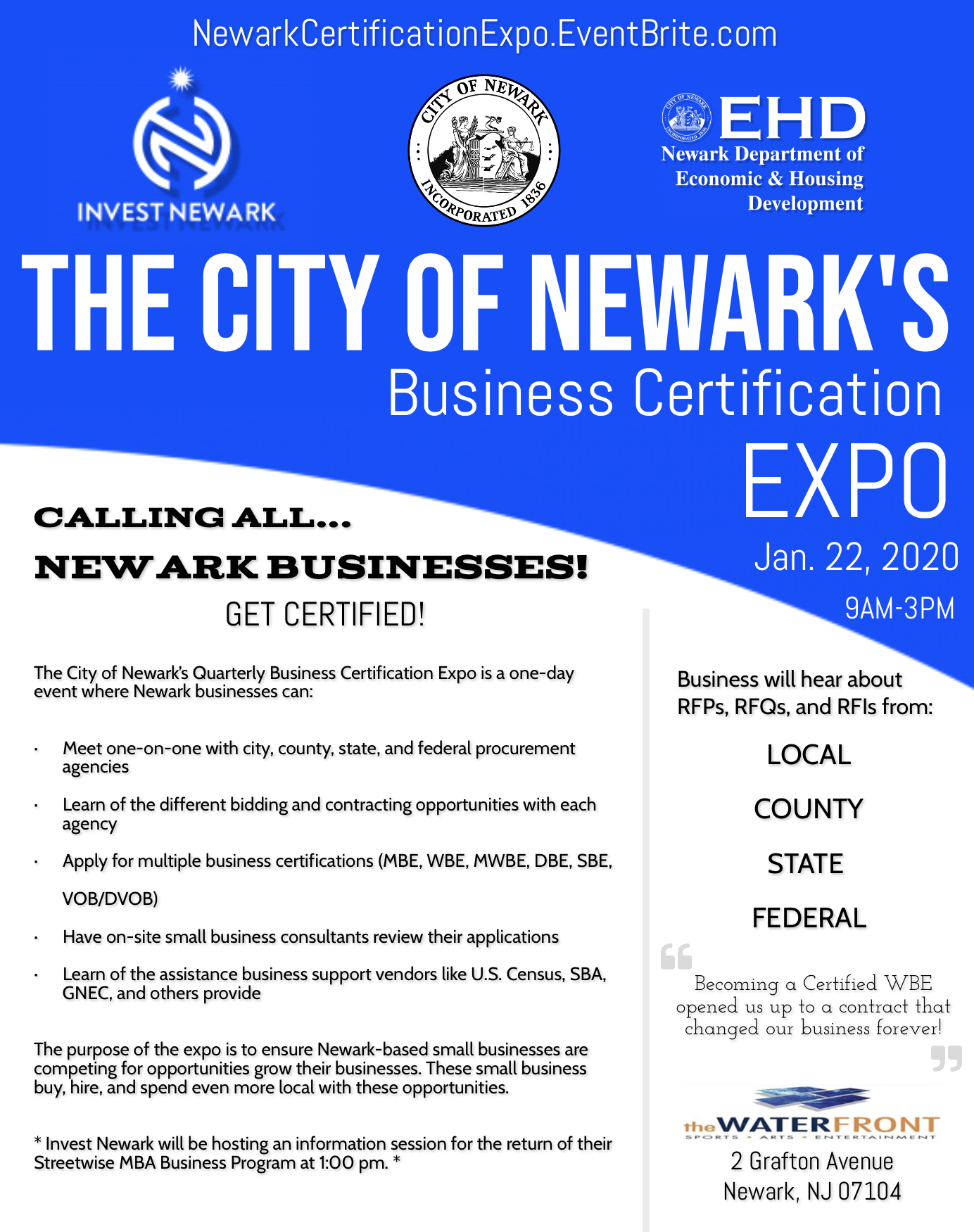 Newark Business Certification Expo is a quarterly venue where Newark businesses get connected with certifying, soliciting, and partner orgs
Calling all Newark Businesses!
The City of Newark's Quarterly Business Certification Expo is a one-day event where Newark businesses can:
• Meet one-on-one with city, county, state, and federal procurement agencies
• Learn of the different bidding and contracting opportunities with each agency
• Apply for multiple business certifications (MBE, WBE, MWBE, DBE, SBE, VOB/DVOB)
• Have on-site small business consultants review their applications
• Meet with business support vendors like SBA, Census Complete Count, GNEC, NJ EDA, and others
The purpose of the expo is to ensure Newark-based small businesses are competing for opportunities grow their businesses. These small businesses buy, hire and spend even more local with these opportunities.
** Invest Newark will be hosting an information session for the return of their Streetwise MBA Business Program at 1:00 pm. 
 **
Location:
The Waterfront
2 Grafton Avenue, Newark, NJ 07104
Date:
Wednesday, January 22nd, 2020
Time: 9 a.m. to 3 p.m.