Essex County Weekly Update 7/1/2020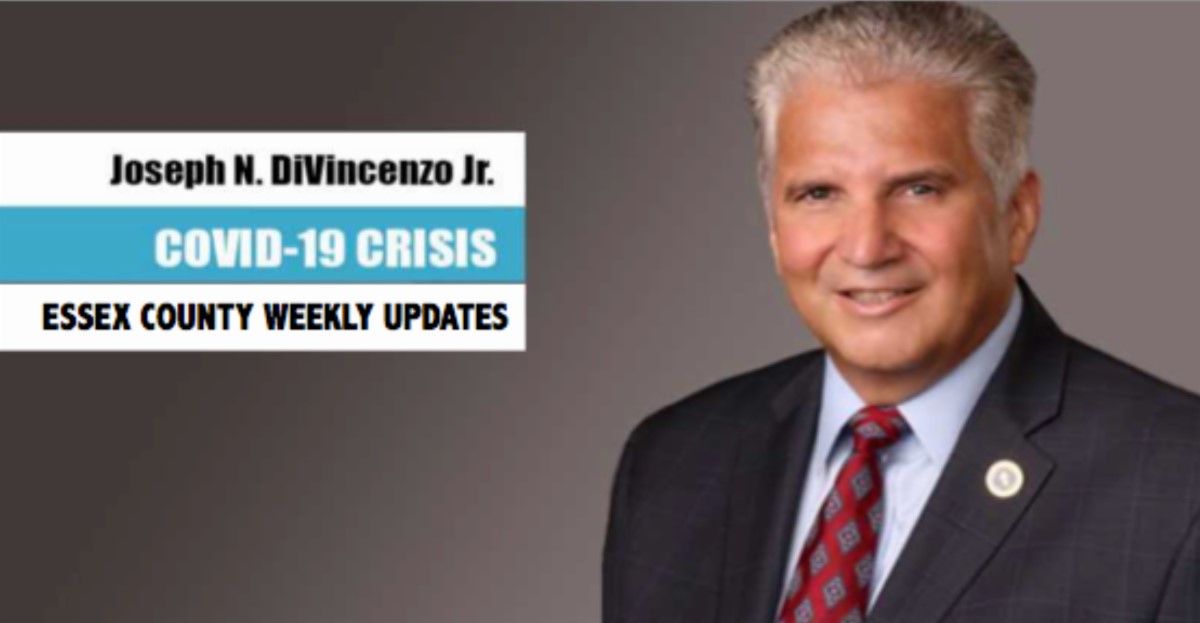 TO SCHEDULE YOUR APPOINTMENT!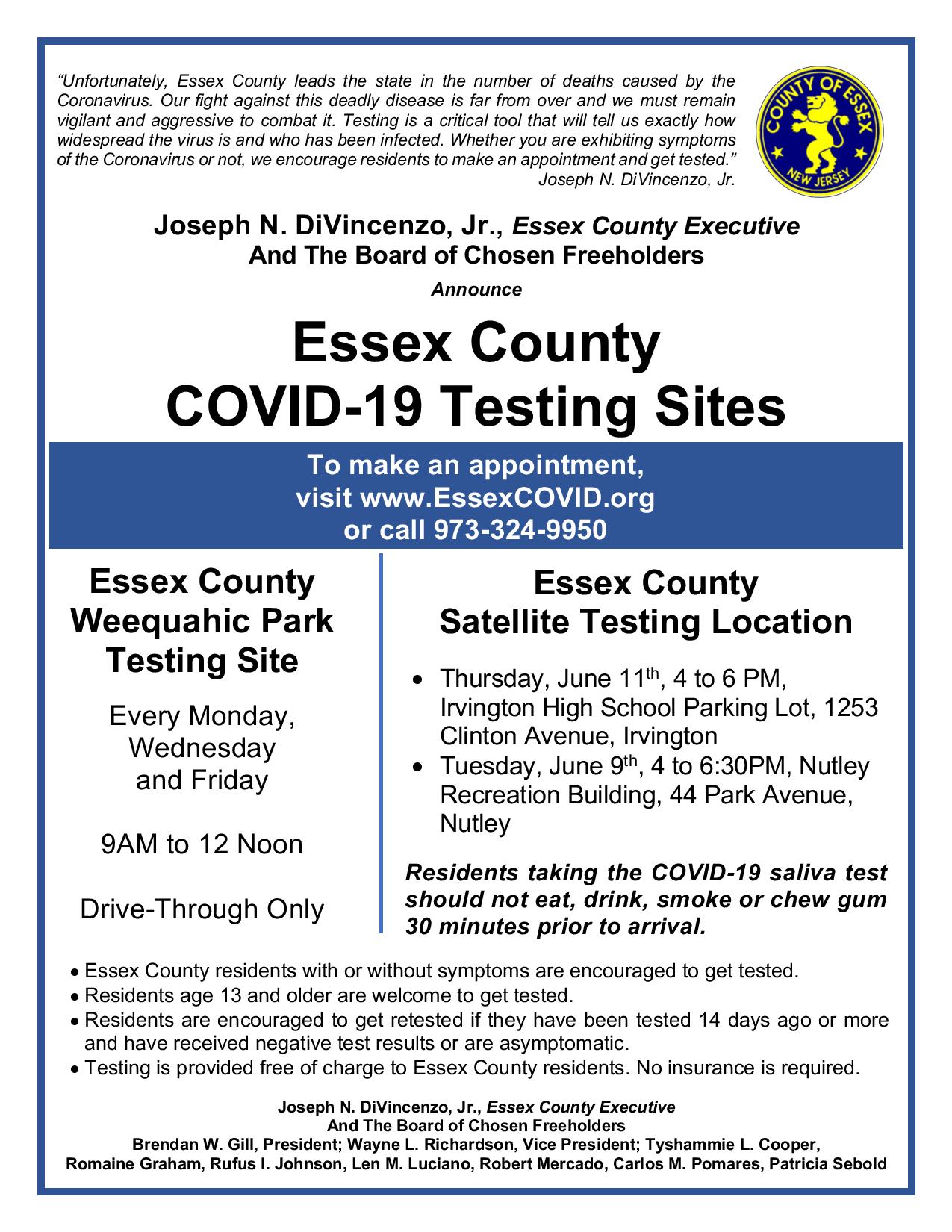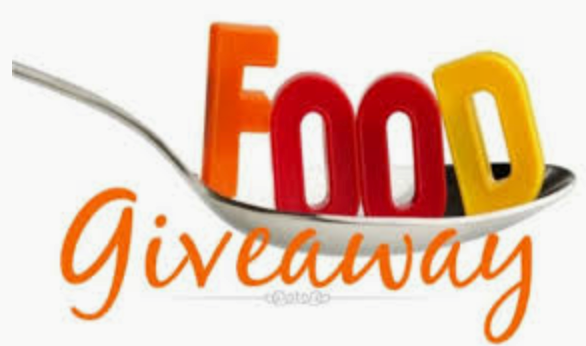 Essex County Emergency Food Distribution Give Away – July 2
---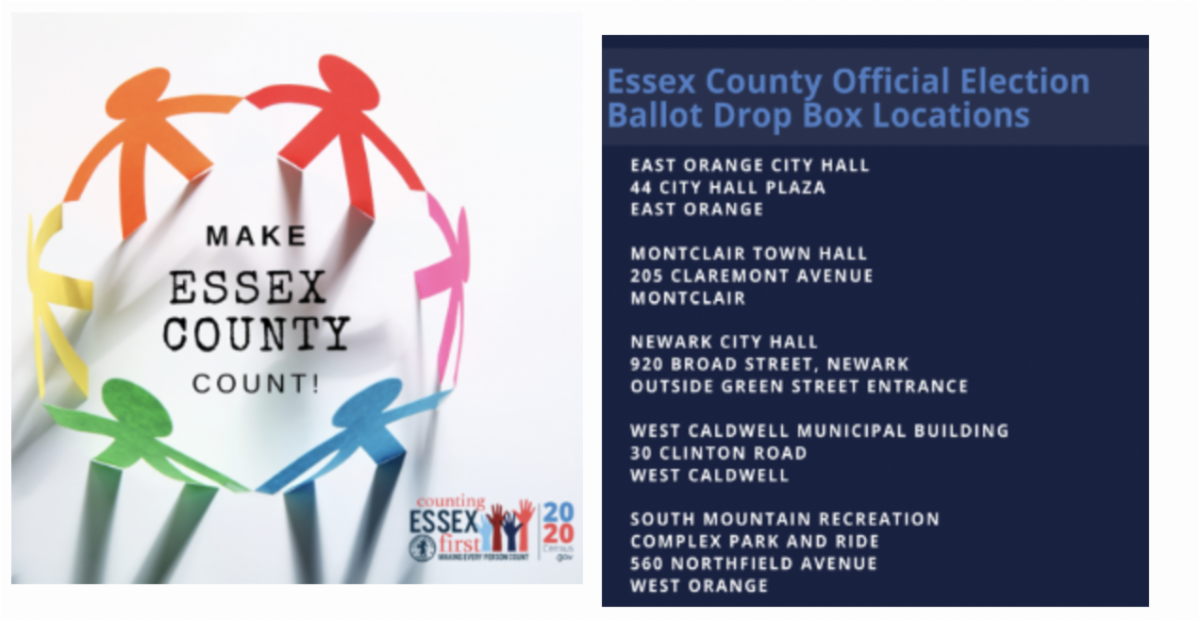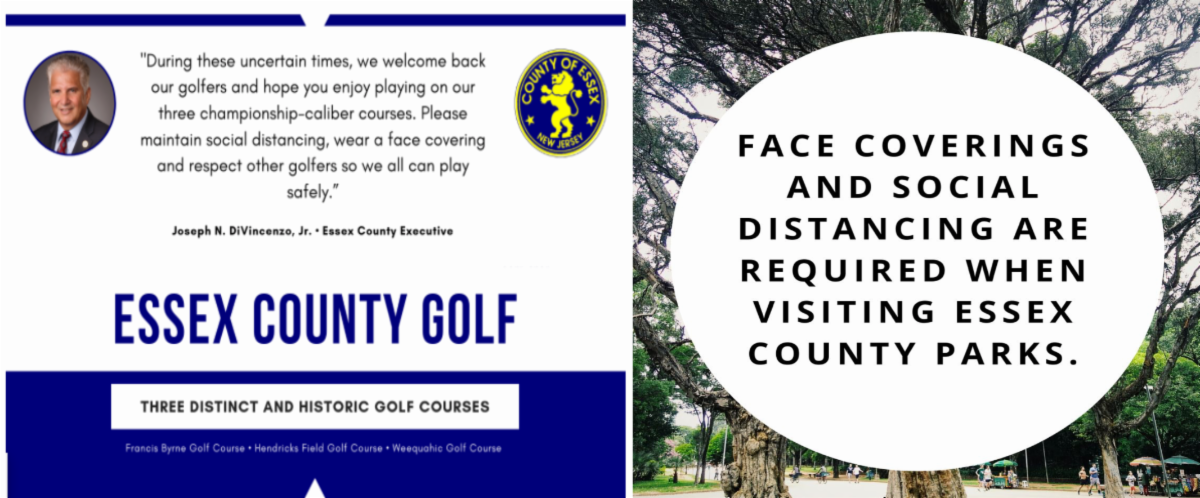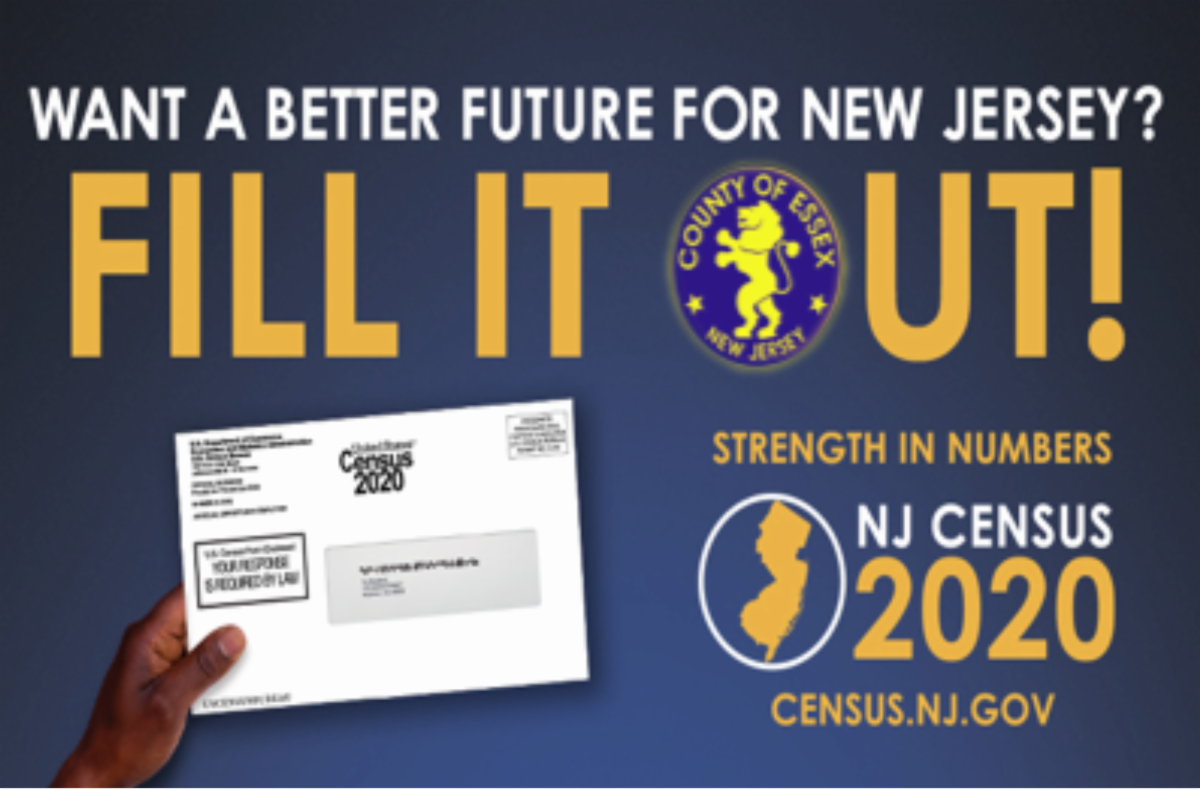 It only comes around every 10 years. That is a long time. Make sure you count and that our community counts! Fill out the 2020Census ONLINE today!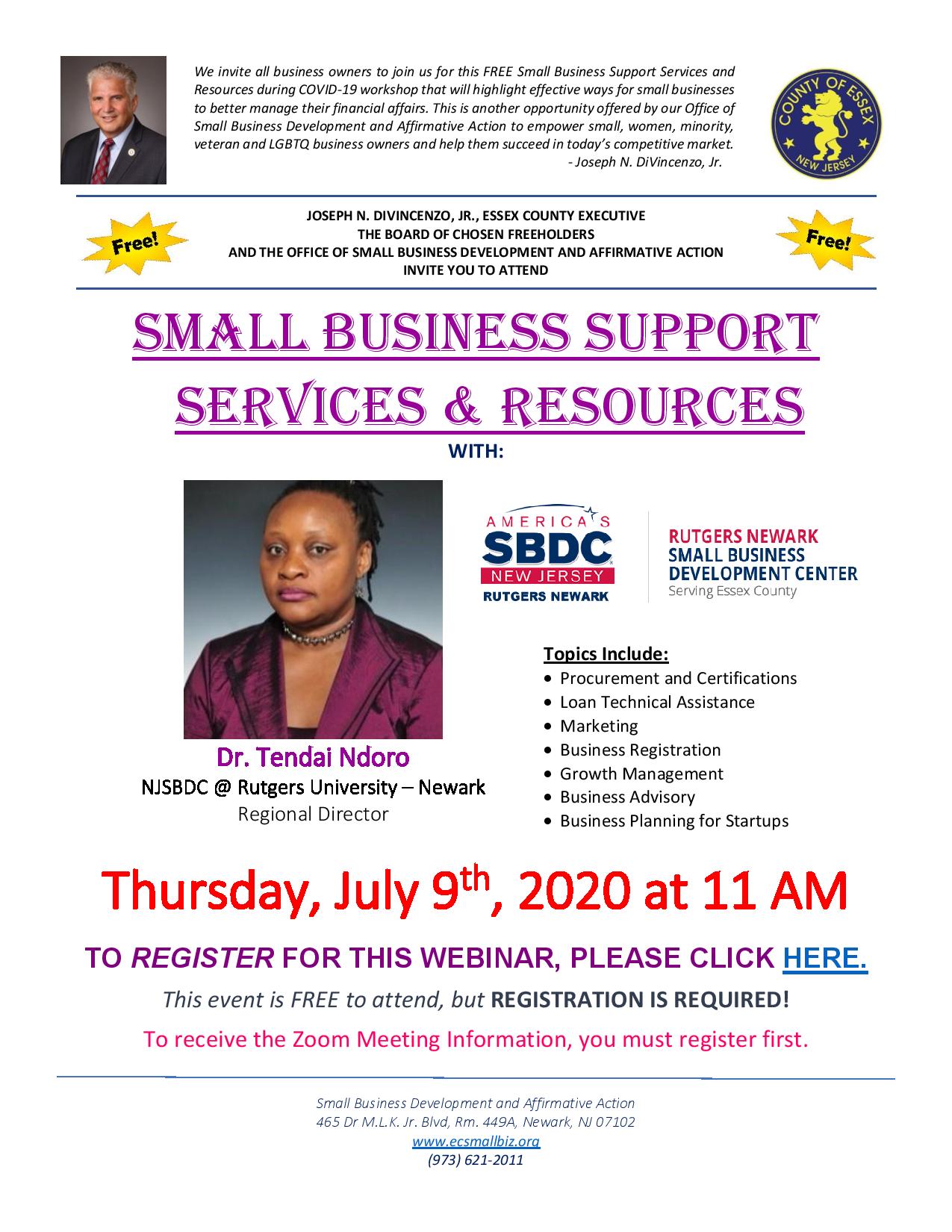 To Register: https://www.eventbrite.com/e/small-business-support-services-and-resources-workshop-tickets-107693014706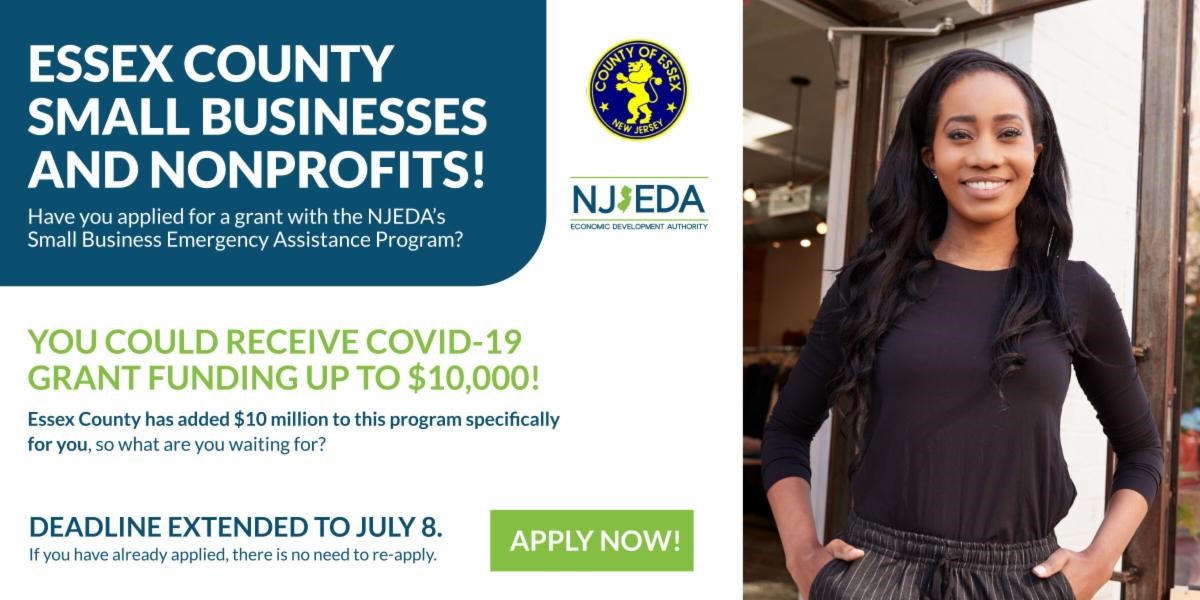 The deadline has been extended for Phase 2 of the NJEDA COVID-19 Small Business Emergency Assistance Grant Program for small businesses and nonprofits in Essex County. The extension is thanks to $10 million in additional funding.
The new deadline to apply is July 8th, 2020, at 5:00 PM! 
The grants are up to $10,000 for small businesses, nonprofits, sole proprietors, and home-based businesses with 25 employees or fewer.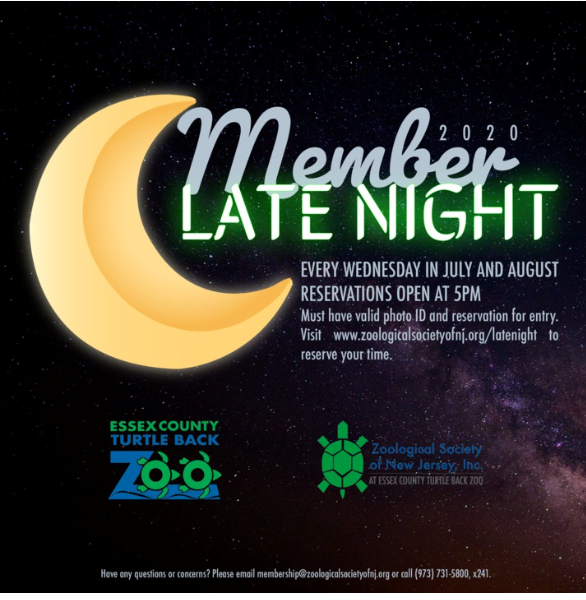 Join us for Member Late Night every Wednesday in July & August! Reservations open at 5pm. You must have a valid membership ID to reserve a timeslot. You must bring a valid photo ID & reservation ticket for entry.
Visit ‪http://zoologicalsocietyofnj.org/latenight to reserve!
---
Essex County of New Jersey | 465 Dr. Martin Luther King, Jr. Boulevard, Newark, NJ 07102
previous story