EMSDC – Open for Business – Volume 16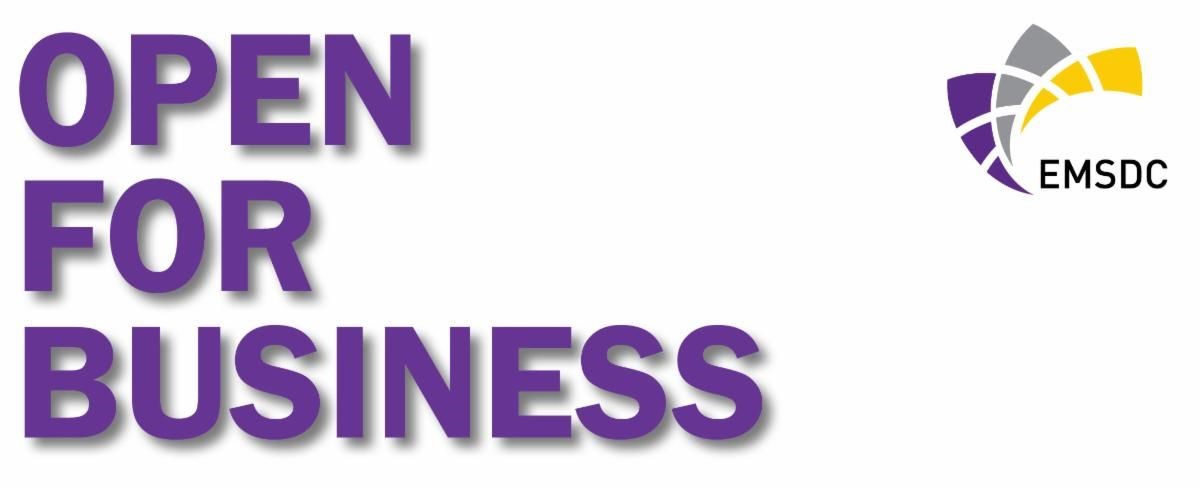 Your Link to Opportunities and Information - Volume 16
---
Upcoming Events, Programs and Webinars
July 2-3 - EMSDC Offices Closed in Observance of Independence Day
July 2 - Minority Small Business Owners Webinar: Apply to $225 Million PA Program for COVID-19 Recovery
July 6 - Doing Business with the City of Philadelphia
July 9 - EMSDC You're Certified, What's Next? Webinar
July 14 - 29 - NMSDC Program Manager Seminar
July 15 - Dawood Municipal Funding Webinar
July 29 - Dawood Streamlining Utilities through Enhanced GIS
July 30 - AACCWP Elevator Pitch Webinar

Participate in Virtual Matchmaking
Supplier (MBE) Registration: https://www.surveymonkey.com/r/COVID-19MMSuppliers
Buyer (Corporations and other buying entities) Registration: https://www.surveymonkey.com/r/COVID-19MMBuyers
Commonwealth of Pennsylvania Critical Medical Supplies Procurement Portal
The Portal is for manufacturers, distributors and other suppliers to inform the Commonwealth of supplies available and will allow them to more efficiently procure these supplies for hospitals and medical facilities across Pennsylvania. Read more.
Current Bids
Hand Sanitizer, Toilet Paper, Disinfectant Wipes, etc.
The City of Pittsburgh - The Urban League is buying to distribute locally. Suppliers in Southwest PA call Michael Buzzelli or Mary Kay Dietrich at 412-227-4229. 
College of Engineering Research and Teaching Space 2 (West 2) - General Trades and Concrete
Massaro - July 2, 2020
Pivotal Container Service(PKS) Professional Consulting Services
Federal Home Loan Bank of Pittsburgh - July 6, 2020
School District of Philadelphia - July 7, 2020
Turner Pitt Chiller Plant Building Cast-In-Place Concrete / Sidewalks & Hardscape (Site Distribution) / Sidewalks and Hardscape (Main Plant) 
Mascaro - July 10, 2020
Tableau Upgrade Professional Services
Federal Home Loan Bank of Pittsburgh - July 13, 2020
Philadelphia Housing Authority - July 22, 2020
Tunnel Program Management Services
ALCOSAN - August 14, 2020

Pennsylvania Statewide Small Business Grant Program - Opened June 30th
The Pennsylvania Department of Community and Economic Development is about to open a new $225 million program for businesses impacted by COVID-19. Here's what you need to know:
-The first round of applications opened on June 30thand will stay open for 10 business days. This program is not first come first serve; they will review all applications received in that 10-day period before making awards. The program will reopen for at least 2 more rounds, so there will be additional chances if you can't apply right away.
-To qualify, businesses must have under $1 million in annual revenue, 25 or fewer full-time employees, and be compliant on state and federal taxes or on a payment plan. 
-Priority will be given to businesses owned by people of color and women, located in low-to-moderate-income neighborhoods, or in industries especially hard-hit by the pandemic. This includes healthcare, childcare, personal care (barbershops, salons, etc.), and restaurants. 
-To apply, you will need a copy of your most recent federal tax return (2018 or 2019), a recent bank statement, and either your business license, a professional license, or your articles of incorporation. You should also have a sense of how much revenue you've lost during COVID-19 as compared to this time last year. If you're hoping to apply in the first round, start gathering these documents now in order to avoid delays. 
-Applications must be submitted through a Community Development Financial Institution (CDFI). You can find the full list of participating CDFIs here. All applications will go into the same pool and be reviewed together, so there is no advantage to working with a particular CDFI.
For more information:
The SBA is accepting new Economic Injury Disaster Loan (EIDL) and EIDL Advance applications 
EIDL Overview:
-Low-interest loan at 3.75% for for-profit entities; non-profit organizations are eligible at 2.75%;
-Term for EIDL is up to 30 years and there is a one-year deferral from date of loan approval;
-Loan eligibility is up to $2 million;
-EIDL Advance is $1,000/employee up to $10,000. EIDL Advance does not have to be repaid and will be deposited directly by the Treasury Department; and
-All EIDL funding is direct from SBA, does not require third party approval.
-If an applicant has previously applied and their loan number starts with a "2", they are encouraged to re-apply.
EIDL Advance: Small business owners in all U.S. states, Washington D.C., and territories are able to apply for an Economic Injury Disaster Loan Advance of up to $10,000. This advance is designed to provide economic relief to businesses that are currently experiencing a temporary loss of revenue. This loan advance will not have to be repaid. Recipients do not have to be approved for an EIDL loan in order to receive the advance, but the amount of the loan advance will be deducted from total loan eligibility.  
Applicants who have already submitted their applications will continue to be processed on a first-come, first-served basis. Businesses are encouraged to apply immediately to ensure timely processing of applications and access to funding. Read more.
NMSDC Secures Partnership to Connect MBEs with PPP Funding
The National Minority Supplier Development Council, Inc. (NMSDC) has partnered with the Business Consortium Fund (BCF) and Midwest BankCentre to assist certified Minority Business Enterprises (MBEs)  in accessing funding through the SBA's Paycheck Protection Program (PPP). If you are a minority business still in need of PPP funding, visit www.bcfcapital.com/ppp-disclosure for details and to begin your application process. 
SBA Paycheck Protection Program (PPP) – THERE'S STILL TIME NEW DEADLINE AUGUST 8, 2020 Applications continue to be accepted by SBA Lenders including commercial and community banks, FinTech companies and CDFIs. Go here for a list of approved lenders, to apply for PPP, and to read more. Questions regarding the status of your PPP application can be submitted to your lender directly. If you have applied call SBA's 24/7 Customer Service Center at 800-659-2955 to check the status of your loan number. Click here to sign up to receive email updates from the SBA.
Paycheck Protection Program Flexibility Act
There are changes to the PPP to make it easier for you to receive the loan forgiveness that is so important. These changes have been made under the Paycheck Protection Program Flexibility Act (PPPFA). A few of the major changes:
-The covered period is now 24 weeks, up from the previous 8 weeks. You may opt to keep the 8 weeks as your covered period.
-You may now use up to 40% of the PPP funds on non-payroll expenses, although those expenses are still limited to utilities and mortgage interest.
-The amount of the funds that must be used on payroll has been reduced to 60%, and not the 75%.
-For any portion of the loan fund that is not forgiven, you now have up to five (5) years to repay, and not the original two (2) years.
Click here for the loan forgiveness application. 
Led by Hello Alice, with the support of Verizon, Silicon Valley Bank, Ebay, and small business owners and advocates across America, Business for All provides $10,000 to $50,000 grants, expert mentorship, a strong community, and a comprehensive suite of small business resources. Read more.
New Jersey EDA - Small Business Grants
The New Jersey Economic Development Authority (NJEDA) is supplying $45 million in new grants to underserved small businesses—including black-owned firms— impacted by the coronavirus pandemic. On the eligibility front, Phase 2 increases the employee cap for businesses from 10 full-time employees to 25 full-time workers. Businesses that got PPP loans are eligible for the NJEDA grants. Applicants must provide information on other COVID-19 assistance received, and will be asked to complete a Duplication of Benefits affidavit. Read more.
The Erie County Gaming Revenue Authority (ECGRA) and Bridgeway Capital have teamed up to provide patient loan capital to small businesses and nonprofits
The Erie County COVID-19 Response Fund, financed by ECGRA, makes flexible financing available through Bridgeway to help small businesses and nonprofits manage business disruptions, sustain vital services, and stay resilient during the COVID-19 public health crisis. Read more.
Bridgeway Capital New State Grant Program for Small Businesses
This will provide grants of up to $50,000 to for-profit businesses to help them recover from the effects of the COVID-19 shutdown. The program is being administered by several CDFIs across the state, Bridgeway being one of them. The application requirements are still being worked out by the state, but are expected to start accepting applications in early-July. Users can provide their email addresses and get updates from Bridgeway on the program, including when the applications will be available. Read more.
The PA 30-Day Fund
The PA 30-Day Fund has already supported more than 70 companies across the Commonwealth impacted by COVID-19; intends to raise an additional $1,000,000. Read more. 
Beyond Spots & Dots' Women-to-Women Grant Program will Award $15,000 in Grants to Women-owned Small Businesses
The Women-to-Women Grant Program will help women continue to lead, particularly those who have been negatively affected by the COVID-19 pandemic. Through July 15th, we will be accepting applications from female business owners in the communities we serve. Of these applicants, three businesses (one Pennsylvania business, one Ohio business, and one Maryland business) will each receive a $5,000 grant to sustain their businesses. Read more.
Rental Assistance for Philadelphia Residents
Renters whose income has been affected by COVID-19 will be able to apply for PHL Rent Assist Phase 2 starting on July 6th on a first-come, first-serve basis. Eligible households could get grants up to $750 a month for six months paid directly to their landlord. Applications go directly through the Philadelphia Housing Development Corporation.
The CARES Pandemic Mortgage Assistance Program (PMAP)
Homeowners whose income has been affected by COVID-19 may be able to apply for the CARES Pandemic Mortgage Assistance Program (PMAP) also starting July 6. Eligible applicants could get grants of as much as $1,000 a month for six months. Applications go directly through the Pennsylvania Housing Finance Agency.  And check out PACDC's recently released policy agenda, Responding to COVID-19: An Agenda for Renters, Home Owners, Small Businesses, and the Non-Profits that support them.

EMSDC Needs Your Input
-EMSDC is planning a Wealth Management Series and we would like your input on which topic we should present first. Read more.
-EMSDC is implementing Rapid Response® program to ensure the sustainability of businesses in the Council. The Rapid Response® program is designed to provide a suite of business support services, based on the assessed needs of an applicant seeking assistance. Read more.
Growth Wheel is offering its Crisis and Economic Recovery Toolkit to MBEs for Free
GrowthWheel for Crisis Management is a tool designed to help you make good and helpful decisions during a crisis. The tool helps you describe the crisis, identify personal challenges, look for financial warning signals, and establish a solution plan. Read more.
A Time to Heal: From Pandemic to Perseverance, Complimentary eBook
To say the first half of 2020 has been hard would be an understatement. The compounded loss and trauma from the global health pandemic has stirred up a perfect storm for increasing racial divide, violence, abuse, financial stress and the list goes on. In an effort to help us shift from a place of Post Traumatic Stress to Post Traumatic Growth, subscribe to our mailing list and download your FREE copy! Read more.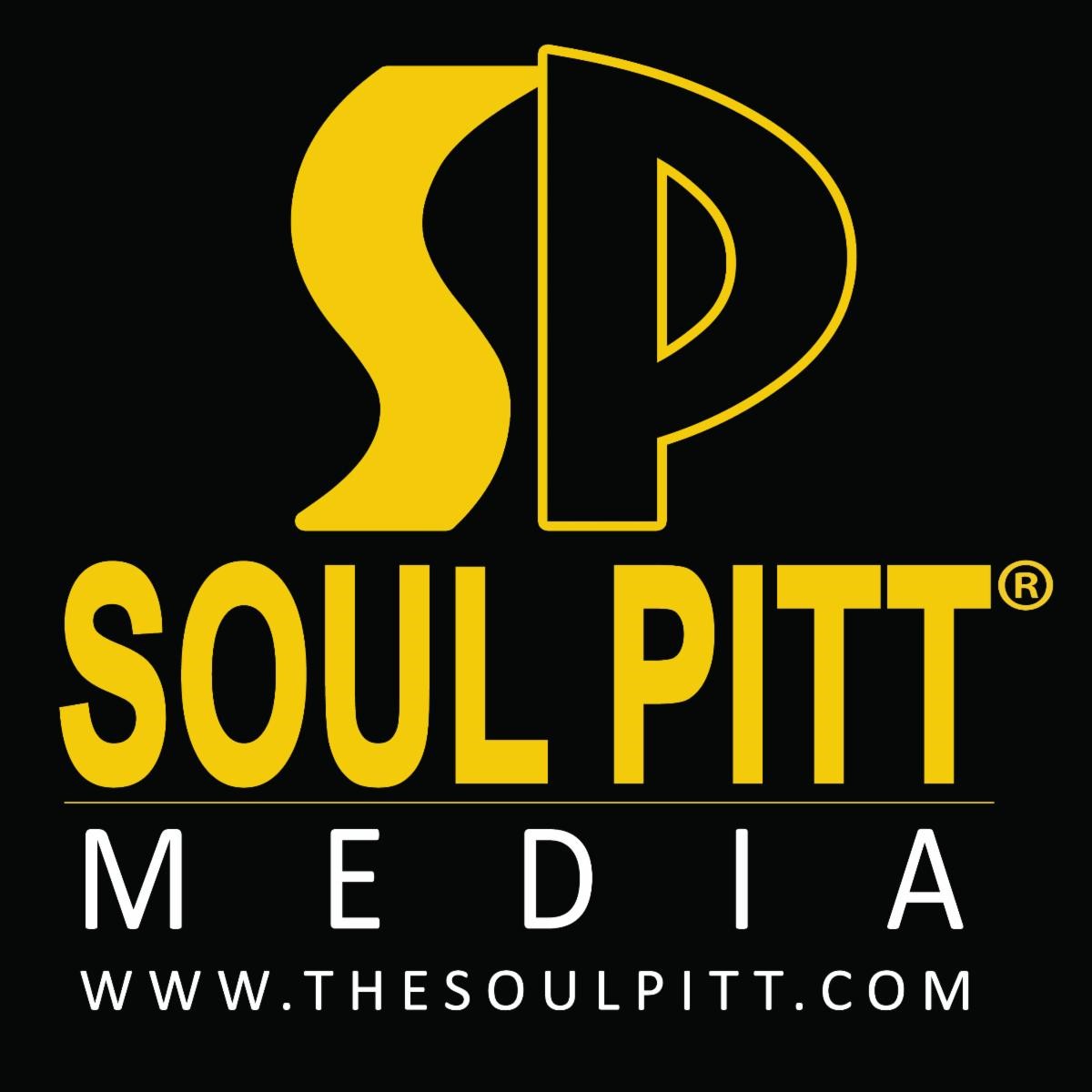 Knight Foundation has selected Soul Pitt Media as a recipient of a 20K grant for a new publishing platform. After a competitive application process, the first cohort of 24 newsrooms have been selected to receive $20,000 in grants for publishing tools that will improve distribution, community engagement and revenue opportunities, such as digital subscriptions and membership. Read more.

-U.S. Government Response to Coronavirus, COVID-19. Read more.
-State Reopen Plans. Read more.
-Summary of State Actions Addressing Business Re-openings. Read more.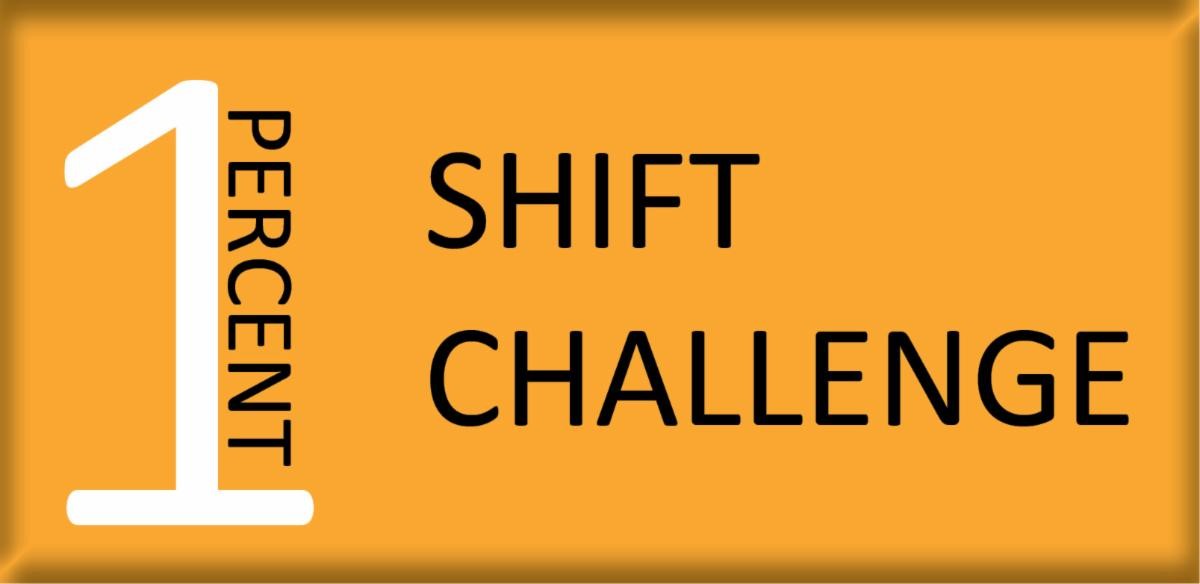 Accept the Challenge! Shop & Order from Local Businesses
Help support your favorite local food and drink businesses and retailers, specifically ethnic or minority-owned, by ordering takeout, buying gift cards, and/or shopping online.  Here's the challenge: click here, shop and share your shift with a shout out to that business on social media using the #ShiftwithEMSDC. If you spend with businesses, specifically ethnic and minority businesses not on our list, let us know on social and we'll add them to the list. Together we'll reinforce our local economies!
MBE2MBE Marketplace is LIVE
The MBE2MBE Marketplace connects you with sourcing solutions. Now more than ever is the time to look beyond your usual sourcing outlets and reach out to support each other. Check out the minority businesses listed here for your business supply chain and help drive success for yourself and fellow entrepreneurs. Read more.
#STANDTOGETHER SAFELY
Over the past several months, we have all experienced unprecedented social, environmental, and economic challenges. Gone are the days where we talk about change. Change is now and the only way it happens is that we all #STANDTOGETHER SAFELY. EMSDC and SRMSDC #STANDTOGETHER SAFELY. We are reaching out to businesses who may be able to provide services to adversely affected business owners for their health and well-being, as well as for the health of their businesses and communities. Where we go from here depends on you. If you can help, need help, or want more information, contact Christine Robertson at crobertson@emsdc.org.

Engaging Kids at Home with 23 Indoor Activities this Summer
From entertainment to education, you'd be surprised just how much that kids can enjoy and accomplish indoors. (And, even the slightest difference in age can make a difference—so, here are summer activities for tweens, specifically.) Read more.

Join Yammer, our private community group where EMSDC Corporate Members, MBEs, and Subscribers can connect, post, and view EMSDC's daily posts. Click here to log in. Questions or need access to join? Email Tricina Cash at tcash@emsdc.org.
---
In Case You Missed it..
Open for Business Newsletter Volume 15
Open for Business Newsletter Volume 14
Open for Business Newsletter Volume 13
Open for Business Newsletter Volume 12
Open for Business Newsletter Volume 11
Open for Business Newsletter Volume 10
Open for Business Newsletter Volume 9
Open for Business Newsletter Volume 8
Open for Business Newsletter Volume 7
Open for Business Newsletter Volume 6
Open for Business Newsletter Volume 5
Open for Business Newsletter Volume 4
Open for Business Newsletter Volume 3
Open for Business Newsletter Volume 2
Open for Business Newsletter Volume 1
Visit our website for up-to-date information
---
EMSDC | Rodin Place, 2000 Hamilton Street, Suite 308, Philadelphia, PA 19130
previous story