Virtual Event NAWCAD LKE SBR: Cyber Security & Emerging Technology – July 23, 2020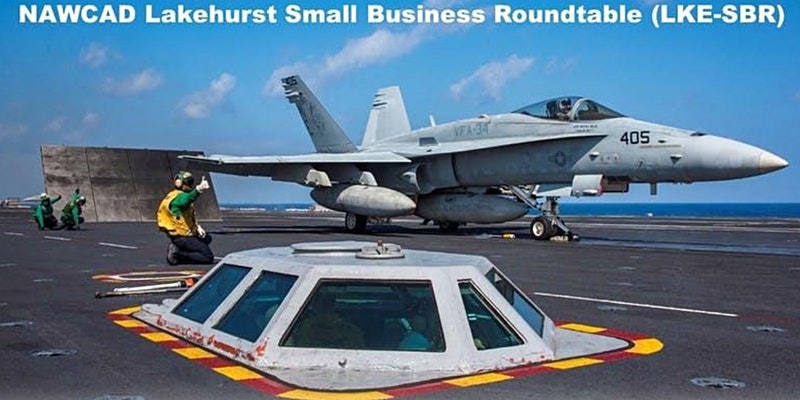 You are invited to the following event:
NAWCAD LKE SBR: Cyber Security & Emerging Technologies Virtual Conference
Event to be held at the following time and date:
Thursday, July 23, 2020 from 8:00 AM to 3:30 PM (EDT)
---
You're Invited NAWCAD LKE SBR Presents Cyber Security and Emerging Technology Virtual Conference
EVENT:        NAWCAD Lakehurst Small Business Roundtable Cyber Security and Emerging Technology
DATE:          Thursday, July 23, 2020
PLACE:        Virtual Conference
TIME:           8:00am – 3:30pm
WHO SHOULD ATTEND?
Any organization looking to increase or do business with NAWCAD. The Lakehurst Small Business Roundtable (LKE-SBR) will present important information to small businesses on Cyber Security and Emerging Technology presented by NAWCAD Representatives and Industry Experts that will be valuable for any Department of Defense Contractor. NAWCAD is seeking to leverage industry's talent and innovation to keep Navy ships and systems cyber-secure.
TOPICS:
-ORTA
-Tech Transfers
-Federal Labs
-CMMC Readiness
-OTAs and Other Contract Vehicles Utilized by NAWCAD
-An Engineering Approach to Cybersecurity V&V Testing (including Pen Testing)
-Collaborative Workforce: Opportunities and Challenges from a Digital Perspective
-Model Based Engineering & Its Implications on Cybersecurity
-Building the Digital Toolkits that Facilitate Acquisition at the Speed of Relevance
-Science & Technology Applications for Naval Aviation
-Multi-Tenant Networking Using Integrated Infrastructure
-High End Computing to Support Complex Structural & Thermal Analysis
-Cyber Analytics and the Application of Machine Learning
Click "Attend Event" to learn more and register for this event. You won't want to miss it! 

previous story