Success in Construction Workshop: 3-Day Virtual Series, February 24-26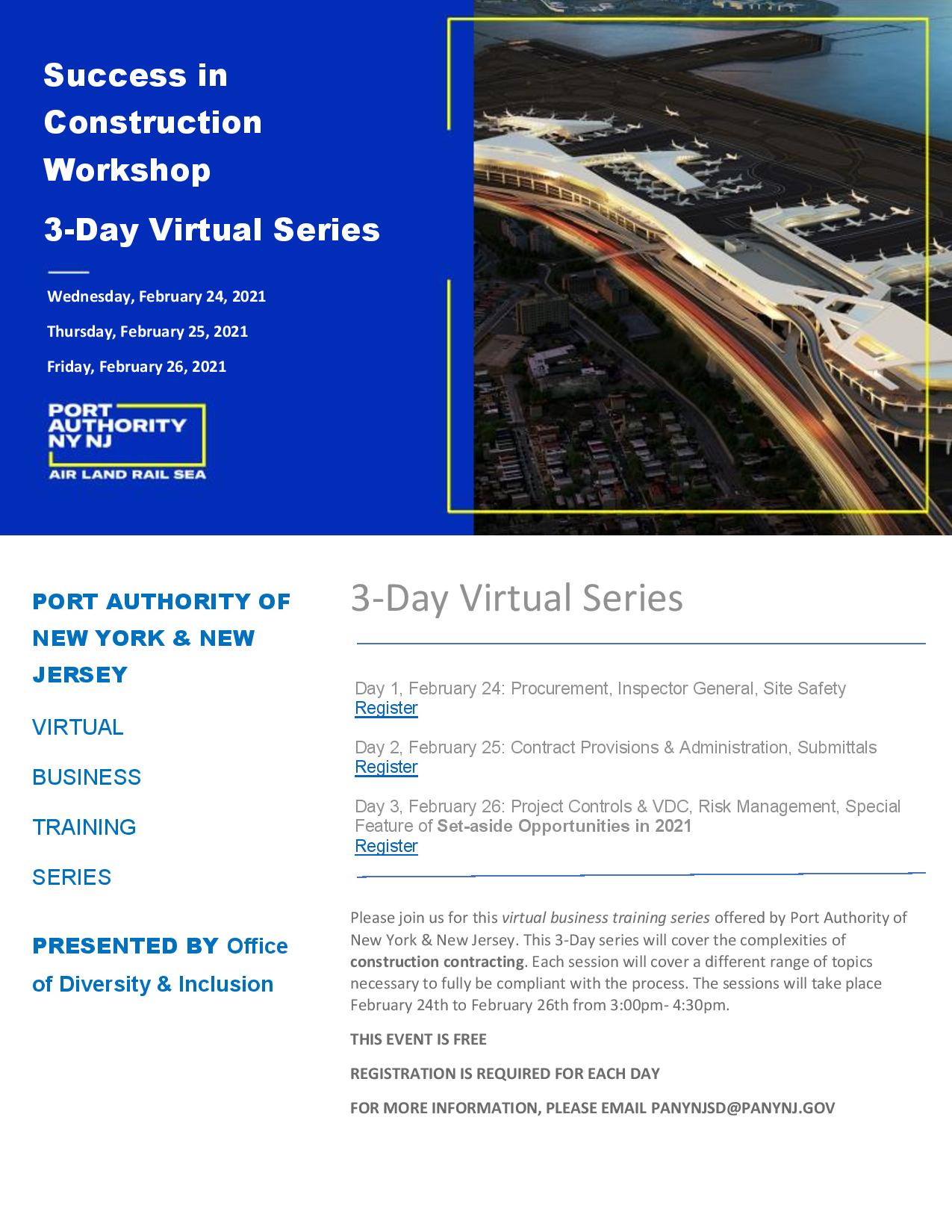 Success in Construction Workshop 3-Day Virtual Series
The Port Authority's Office of Diversity & Inclusion will be hosting a
Success in Construction Workshop 3-Day Virtual Series
February 24th – 26th  from 3PM – 4:30PM
---
To attend, you must register for each day of the workshop using the link.
Day 1, February 24
Procurement, Inspector General, Site Safety
Register
Day 2, February 25
Contract Provisions & Administration, Submittals
Register
Day 3, February 26
Project Controls & VDC, Risk Management, Special Feature of Set-aside Opportunities in 2021
Register
Please pay special attention to Day 3 of the series where 2021 Set Aside Opportunities will be discussed.
---
Please join us for this virtual business training series offered by Port Authority of New York & New Jersey. This 3-Day series will cover the complexities of construction contracting. Each session will cover a different range of topics necessary to fully be compliant with the process. The sessions will take place February 24th to February 26th from 3:00pm- 4:30pm.
THIS EVENT IS FREE REGISTRATION IS REQUIRED FOR EACH DAY
FOR MORE INFORMATION, PLEASE EMAIL PANYNJSD@PANYNJ.GOV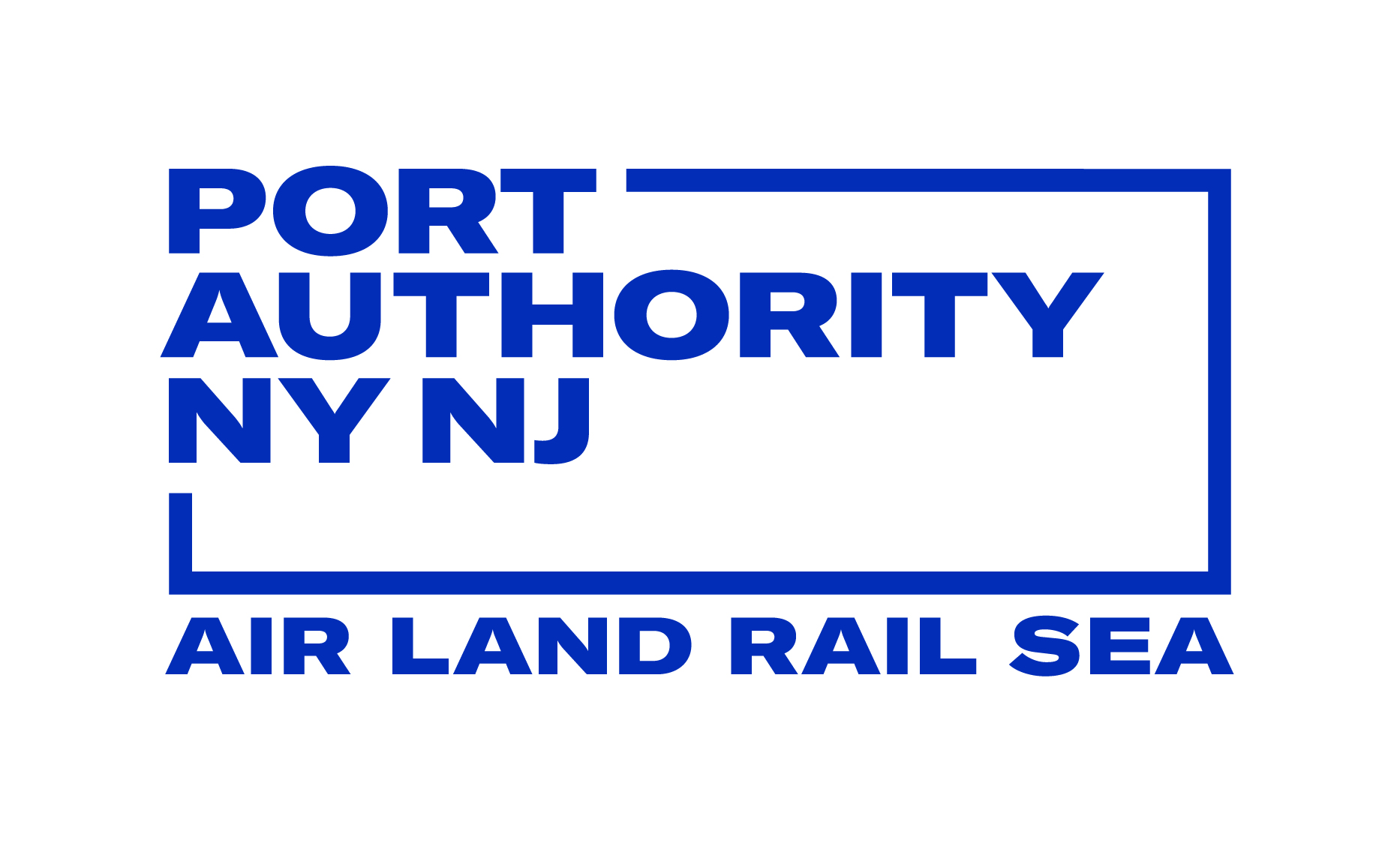 previous story