RNSBDC – Smart Business Plan Writing Online Workshop – 5/2/2020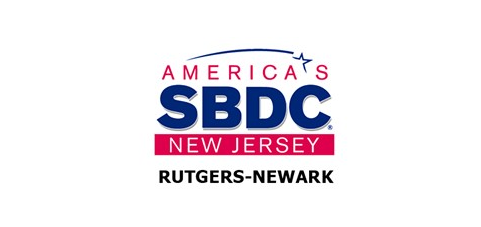 Smart Business Plan Workshop:
Saturday, May 2, 2020 - 9am-2pm
Saturday, May 9, 2020 - 9am-2pm
Saturday, May 16, 2020 - 9am-2pm
Saturday, May 20, 2020 - 9am-2pm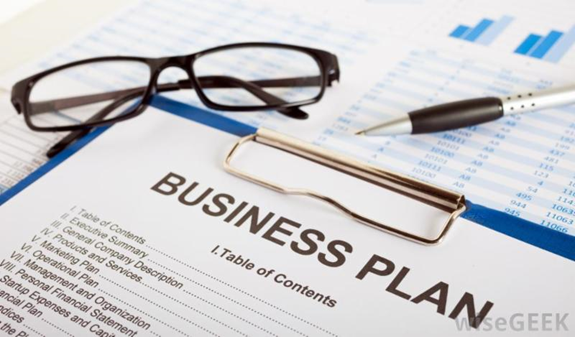 Workshop Description:
The NJSBDC at Rutgers-Newark offers a 4 week - 20 hour Business Plan Writing Workshop. This workshop cycle will be held on Saturdays and will be done online using the ZOOM Video conferencing platform. At the completion of the workshop, clients who need additional assistance with fine-tuning their business plans will have an opportunity to have a Business & Financial Plan Review. A draft business plan is required in order to be scheduled for an appointment. A Certificate of Completion is issued after participating in all 20 hours of the Smart Business Plan Writing Workshop.
TOPICS INCLUDE:
Week 1 - Executive Summary & the Organization Plan
Business Description, Mission; Goals & Objectives; Keys to Success; Company Ownership; Ownership & Legal Structuring; Company Location & Facilities; Management Summary; Organizational Structure; Management Team; Management Team Gaps; Personnel Plan
Week 2 - Understanding Market Research & Developing a Marketing Plan
Market Analysis Summary; Customer Description; Market Segmentation; Industry Analysis; Industry Participants; Distribution Patterns; Competition and Buying Patterns; Main Competitors; Strategies & Implementation Summary; Marketing Strategy; Pricing Strategy; Promotion Strategy; Sales Strategy; Sales Forecast; Sales Programs; Milestones
Week 3 - Business Plan Financials (Part I)
Financial Plan; Introduction; Start up Financial Summary; Important Assumption Key Financial Indicators; Break-even Analysis; Balance Sheet; Cash Flow Statements; Profit & Loss Statements; Income Statement; Business Ratios
Week 4 - Business Plan Financial (Part II)
Financial Reporting; Preparation & Interpreting Business Financial Statements; Financial projections; Supporting documents requirements
CLICK TO REGISTER FOR WORKSHOP
Presenters Information:
Karen Pisciotta, KQ Consulting LLC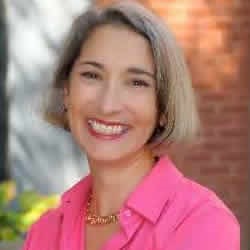 Karen Pisciotta is an experienced business consultant working with privately-owned companies and nonprofit organizations. She is a trusted advisor on initiatives including strategic planning, data analysis, financial modeling, competitive analyses, pricing strategy development, marketing plan development, media outreach, and crisis messaging. With over ten years' experience in financial and corporate communications and ten years' experience working with entrepreneurs and small business owners, she has helped executives and entrepreneurs define themselves and articulate their business strategies.
Andrew Fraizer, Small Business Like A Pro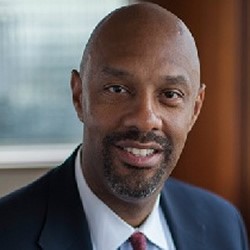 Andrew Frazier, MBA, CFA is President & COO of A&J Management and the Business Pro @ Small Business Like A Pro. He is a seasoned business professional with a track record of more than 25 years delivering superior results. Andrew has proven leadership excellence across various functions, organizations, and industries. He currently helps entrepreneurs enhance their strategic plans to grow revenues, increase profitability, and obtain financing. Andrew's background includes a top-notch education, earning a BS in Mechanical Engineering from MIT, US Navy Logistics Management qualification, and an MBA in Finance & Management from NYU-Stern. His depth and breadth of experience enables him to take a multidisciplinary approach to solving problems and implementing solutions.
Registration Details:
DATE: 
Saturday, May 2, 2020
cont'd Friday, May 9, 2020
cont'd Friday, May 16, 2020
cont'd Friday. May 30, 2020
TIME: 9am - 2pm
LOCATION: Online - ZOOM
Register online or by phone at (973) 353-5950.
FEE: $100.00  
Advanced payment on Eventbrite will guarantee your SEAT. First come, first served policy applied. PRE-REGISTRATION REQUIRED - REGISTER
---
Need Assistance with Starting or Growing Your Small Business?
The NJSBDC at Rugters-Newark provides FREE strategic, growth focused business training and technical assistance to established small businesses and start-up entrepreneurs. REQUEST COUNSELING.
Accessing RNSBDC Services- Start-ups and Established businesses can access America's SBDC at Rutgers-Newark services in 3 ways:
-Via our website: rnsbdc.com and completing (RFC) form on the home page.
-By sending email to: rnsbdc@business.rutgers.edu;
-By telephone: Our main number: 973-353-5950
---
NJSBDC at Rutgers-Newark is funded in part through a cooperative agreement between Rutgers Business School and the U.S. Small Business Administration. SBA's funding is not an endorsement of any products, opinions, or services. All SBA funded programs are extended to the public on a nondiscriminatory basis.
---
NJSBDC at Rutgers-Newark | 25 James St, Newark, NJ 07102
previous story