Port Authority of NYNJ Certification Workshop – Monday, March 2, 2020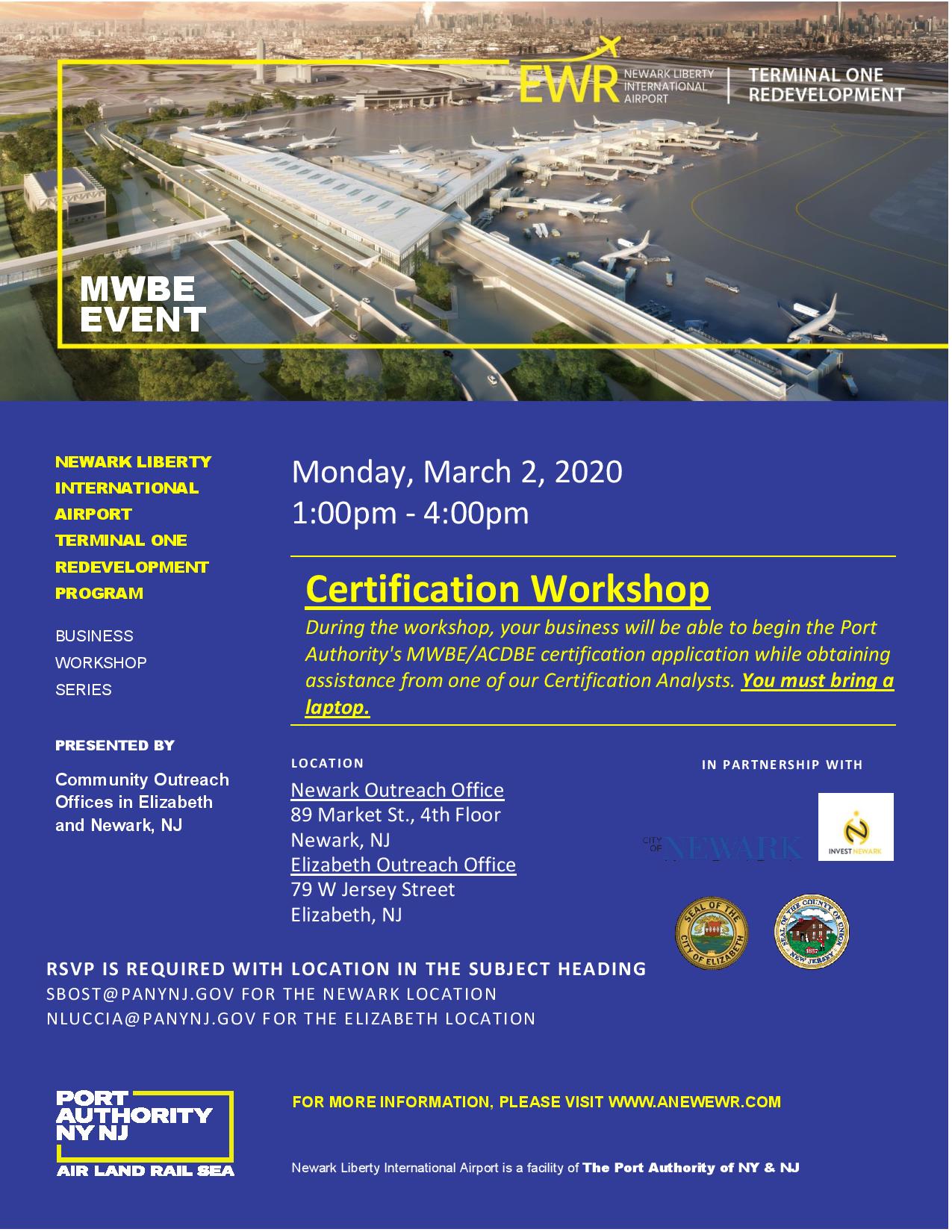 Please be advised that the Port Authority of NYNJ will be hosting a Certification Workshop at the Port Authority's Newark Community Outreach Office. As you may know, they are in the process of constructing a new terminal as well as replacing the existing AirTrain system and are seeking local contractors.
Date:
Monday, March 2, 2020 
Time: 1:00 pm – 4:00 pm
Locations:
Newark Outreach Office
89 Market St., 4th Floor
Newark, NJ 07102
Elizabeth Outreach Office
79 W Jersey Street
Elizabeth, NJ 07202
Certification Workshop:
During the workshop, your business will be able to begin the Port Authority's MWBE/ACDBE certification application while obtaining assistance from one of our Certification Analysts. You must bring a laptop.
*RSVP IS REQUIRED WITH LOCATION IN THE SUBJECT HEADING
SBOST@PANYNJ.GOV FOR THE NEWARK LOCATION
NLUCCIA@PANYNJ.GOV FOR THE ELIZABETH LOCATION
For more information on the projects go to www.anewewr.com.
Minority / Women / Small / Service-Disabled Veterans owned business certification with the Port Authority is completely FREE!!! 
previous story