Port Authority of NY & NJ: COVID-19 Business Resources – Office of Diversity & Inclusion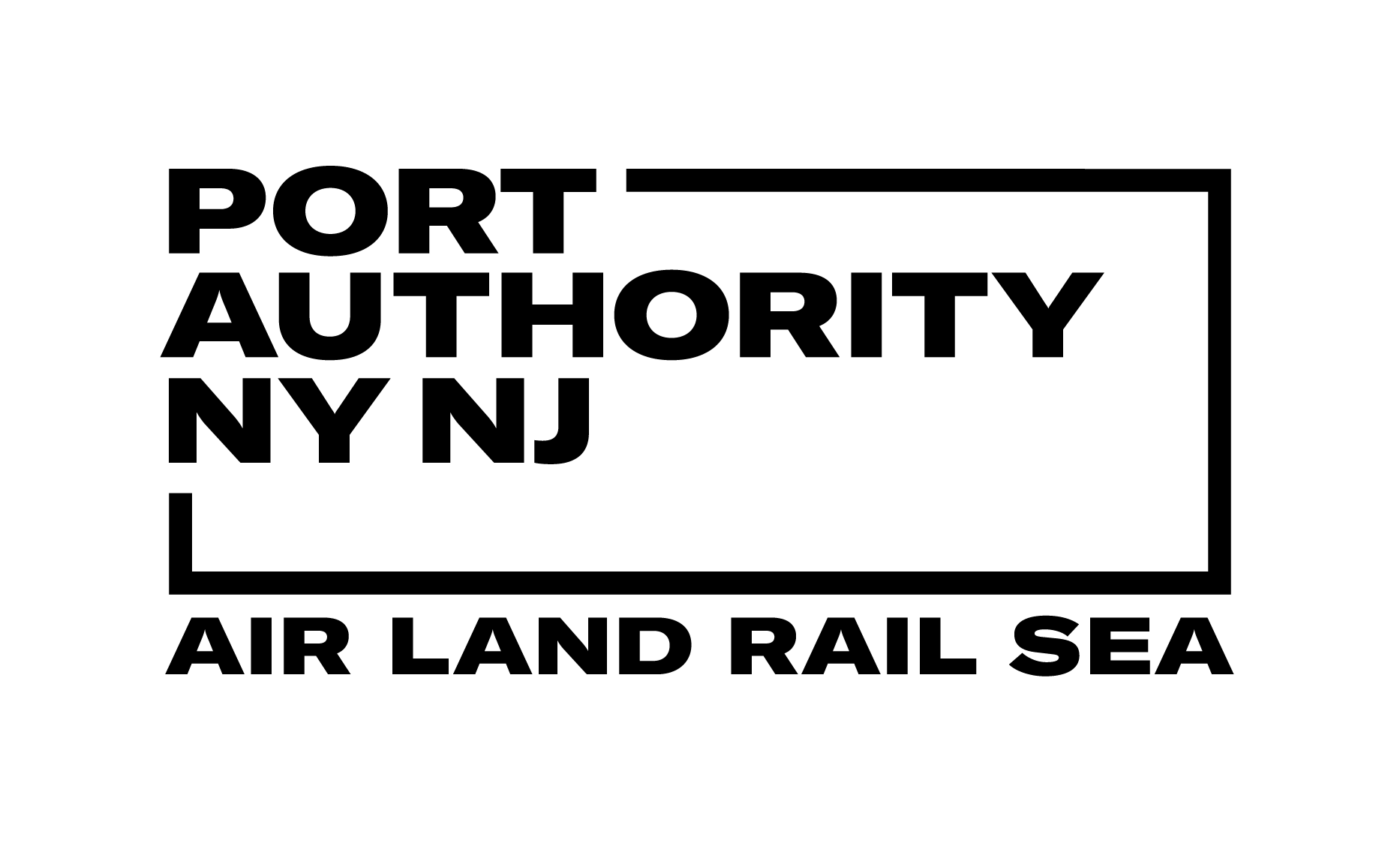 In response to the current COVID-19 environment that has led to shutdowns of businesses locally, throughout the Port District and beyond, I would like to reassure you that The Port Authority of New York and New Jersey remains committed to providing opportunities and assistance to our region's minority, woman-owned, disadvantaged, small and service disabled veteran owned businesses.   
As the Agency continues its mission to keep the region moving during the COVID-19 pandemic, the Office of Diversity and Inclusion is here to support your business and your ability to operate effectively.
Under the Governors of New York and New Jersey recommendations, our staff is working remotely, exercising social distancing, and limiting travel; however, our office is completely operational, enabling us to deliver first-class customer service to your business. As we continue to monitor the effects of this event, I want to assure you that my staff is ready to assist you and answer any questions you may have. 
Please find below a list of contact information and resources such as developing continuity plans, grant application portals, and other financial relief programs.  The list also includes online training and information sessions that are being offered to ensure that you continue to build capacity and develop your business.  Furthermore, firms with certifications that expire after March 1, 2020 will be given up to June 30, 2020 to renew. If you have any questions regarding certification, please contact the Certification Help Desk at certhelp@panynj.gov. Regarding other questions, please contact the Business Diversity team, whose numbers can be found below. We welcome ideas and other suggestions to support you.  
Sincerely, 
Michael G. Massiah,  
Chief Diversity & Inclusion Officer
---
COVID-19 Business Resources
DEVELOP YOUR BUSINESS CONTINUITY PLAN, from the Department of Homeland Security

VISIT: https://www.ready.gov/business-continuity-plan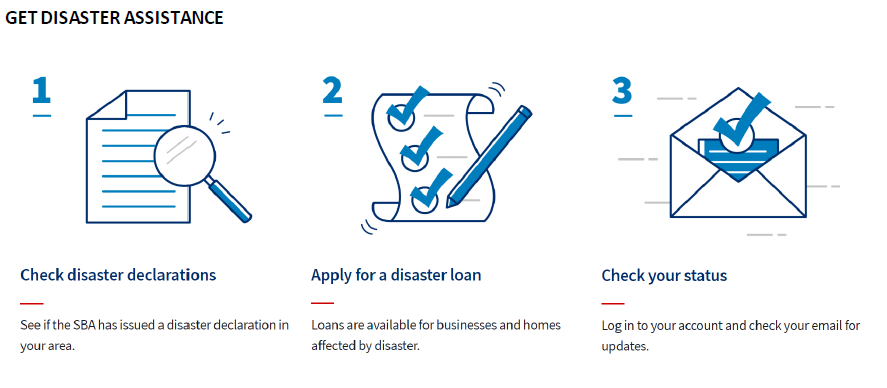 APPLY TODAY AT: https://disasterloan.sba.gov/ela/
---
OTHER PROGRAMS:
New York City Employee Retention Grant Program
Small businesses with one to four employees can apply for a grant of up to $27,000 that covers 40% of payroll costs over the course of two months. You must show that you lost 25% of your revenue due to the coronavirus.
Who's eligible: Businesses must be in one of New York City's five boroughs, have been operating for six months or more and have no current tax liens or legal judgments.
How to apply: Visit the New York City Department of Small Business Services website.
NYC Small Business Continuity Loan Fund
Businesses with fewer than 100 employees who have seen sales decreases of 25% or more will be eligible for zero-interest loans of up to $75,000 to help retain employees and ensure business continuity.
Who's eligible: Businesses must be located within the five boroughs of New York City; Demonstrate that the COVID-19 outbreak caused at least a 25% decrease in revenue; Employ 99 employees or fewer in total across all locations; Demonstrate ability to repay the loan; Have no outstanding tax liens or legal judgments.
How to apply: Begin the process by completing the pre-application survey.
Information for New Jersey Businesses
COVID-19/Novel Coronavirus Information for New Jersey Businesses, click here.
Facebook Small Business Grants Program
Facebook is offering $100M in cash grants and ad credits for up to 30,000 eligible small businesses in over 30 countries where they operate.  For more information click here.
---
OFFICE OF DIVERSITY AND INCLUSION, SUPPLIER DIVERSITY CONTACTS:
If you are owed payment for completed work at any of the Port Authority facilities listed below, please call the assigned representative listed next to the facility.
AVIATION
Newark Liberty International Airport - Anthony Miller - antmiller@panynj.gov 201-395-3959
Teterboro Airport - Anthony Miller - antmiller@panynj.gov 201-395-3959
LaGuardia Airport - Carl Peters - cpeters@panynj.gov 201-395-3960
John F. Kennedy International Airport - Carl Peters - cpeters@panynj.gov 201-395-3960
New York Stewart International Airport - Anthony Miller - antmiller@panynj.gov 201-395-3959
PATH, WTC and Other
PATH Facilities - Robin Murray - rmurray@panynj.gov 201-395-3942
WTC Facilities
Engineering
Technology
Security
PORT and Other
PORT Facilities - Trisha McKenzie - tmckenzie@panynj.gov 201-395-5231
Staff Departments
JFK Redevelopment Center - jfkredevelopment@panynj.gov 718-244-3834
---
Certification Resources and Training:
HAVE CERTIFICATION QUESTIONS?
CERTIFICATION MANAGER - Suchetha Premchan - spremchan@panynj.gov 201-395-3944
SUPERVISOR - Jayson Ortiz - jaortiz@panynj.gov 201-395-3950
ANALYSTS - Liza Akopdzhanova - lakopdzhanova@panynj.gov 201-395-3953
                       Paula London - plondon@panynj.gov 201-395-3945
                       Brandin Sumpter - bsumpter@panynj.gov 201-395-3947
GENERAL INQUIRIES certhelp@panynj.gov 201-435-7888
FOR OTHER CERTIFICATION INFORMATION, VISIT THIS LINK
Note: Certifications that expire on or after 3/24 will be extended for 90 days.
---
Port Authority Certification Training*
https://transcripts.gotomeeting.com/#/s/777cc319b5a667d804acc01112d2bc67925a048ac80b8a38f47f6ec3ea1a7872.
*Go To Meeting Account Required
---
Additional B2G Online Training Opportunities
Certification Application, Enhancing Your Certification and Reporting
Full details at https://panynj.diversitysoftware.com/FrontEnd/TrainingList.asp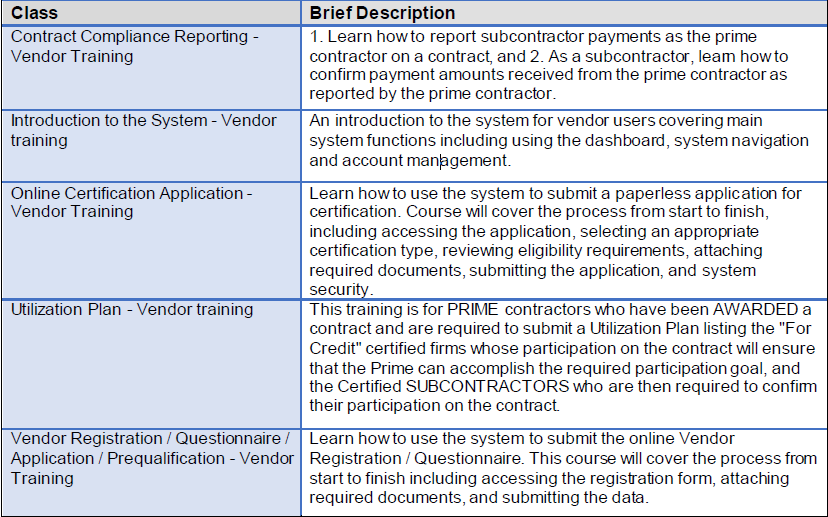 ---
Upcoming Virtual Trainings and Meetings:
Thu 3/26/2020 2:00 PM – 3:00 PM 
JKA & Compass Workforce Solutions - Information Update Labor & Operations - Register here.
Fri 3/27/2020 1:00 PM
Virtual Small Business Town Hall - Join The City of Newark, Invest Newark, United Way, SBA, and other organizations! - Register here.
Thu 4/2/2020 9:00 AM – 11:00 AM & Fri 4/10/2020 2:00 PM – 4:00 PM
LEAN Process Training: Lean is a way of organizing and measuring work in a specific way that helps to identify areas where you can reduce your operating costs and increase efficiency, which are particularly important in this time resource scarcity. - Register here.
Fri 4/10/2020 11:00 AM - 1:00 PM
MWBE Construction Roundtable: Barriers Discussion - Weblink TBD Join here.
Wed 4/1/2020 11:00 AM – 1:00 PM & Thu 4/2/2020 4:00 PM – 6:00 PM
Intro to O&M Concessionaire – Munich - Weblink TBD
Thu 4/23/2020 Time TBD
Workshop to discuss the best practices of performing Good Faith Efforts documentation on PA projects. - Weblink TBD
Thu 5/7/2020 Time TBD
Security Exchange: Targeted to security guard and technology communities designed to allow MWBE firms to connect and engage with prime vendors within the industry that have secured contracts with the PANYNJ. Port Authority staff to inform invitees on how they can maximize their business opportunities for security-related work with the PANYNJ.
previous story