Port Authority Bid Response Training for Newark Airport Concessionaires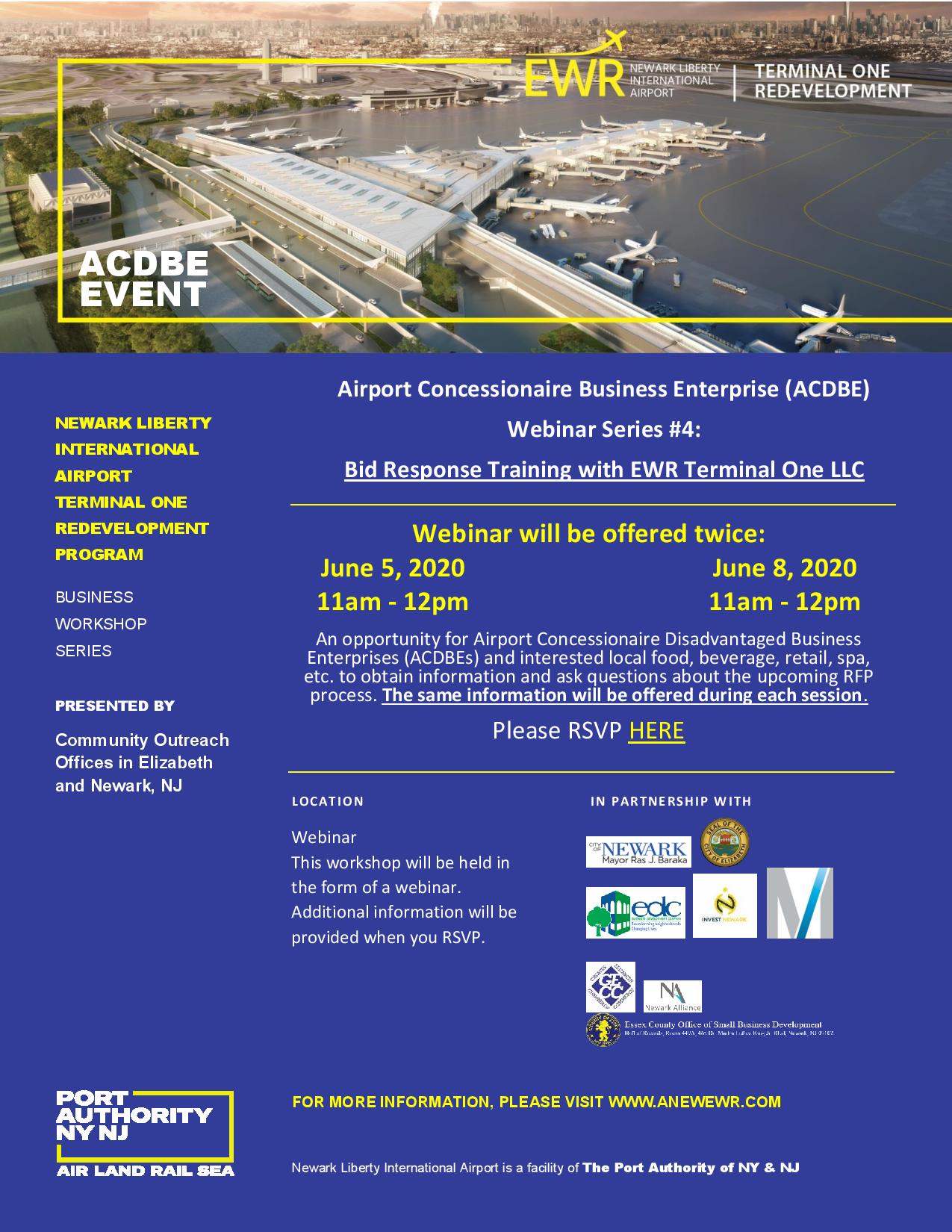 We invite you to join us for an Airport Concessionaire Webinar Series aimed to provide potential concessionaires / local business owners with information pertinent to the future Concession program at Terminal One, Newark Liberty International Airport. The series will highlight key topics that are essential to successfully navigating the process and operating a food, beverage, retail or other concession.
The fourth series, Bid Response Training for Concession RFP's, will provide an introduction to the Terminal One Operator and give insight towards key aspects of responding to Concession RFP's.
The first session will take place June 5, 2020 11:00am-12:00pm and the second session will take place June 8, 2020 from 11:00am-12:00pm. Each session will start promptly at 11:00am so please be on time. Both webinars will cover the same information.
All sessions will be remote and a Webex will be shared upon receipt of your registration. Please register HERE to participate in the Bid Response Training for Concession RFP's Webinar. If you have any questions or would like to submit questions prior to the webinar, please feel free to contact the Outreach Office team at ewrt1redevelopment@panynj.gov.
Additionally, on Thursday, June 4th at 10am we will be hosting a Certification 101 webinar which will provide an overview of the Port Authority's certifications. There is no cost to become certified with the Port Authority. Flyer is attached. Please register HERE to participate in the June 4th, Certification 101 Webinar.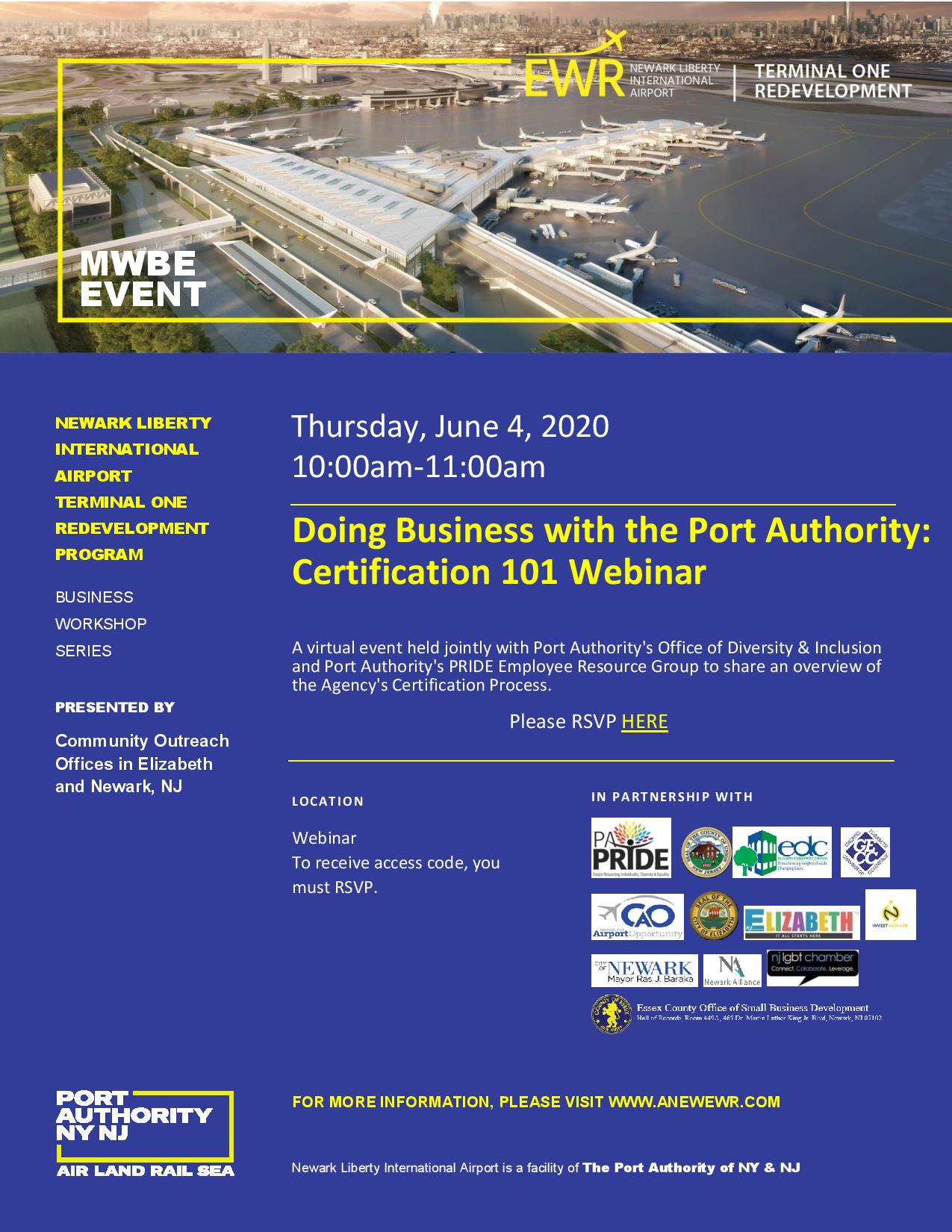 PLEASE TAKE NOTE THE LIVE STREAM OF THIS WEBINAR, INCLUDING THE QUESTION AND ANSWER PORTION, IS BEING RECORDED AND WILL BE MADE AVAILABLE ON THE PORT AUTHORITY'S PUBLIC WEBSITE FOR ON-DEMAND VIEWING.
previous story