NJEDA – Small Business Emergency Assistance Grant Program (Phase 4)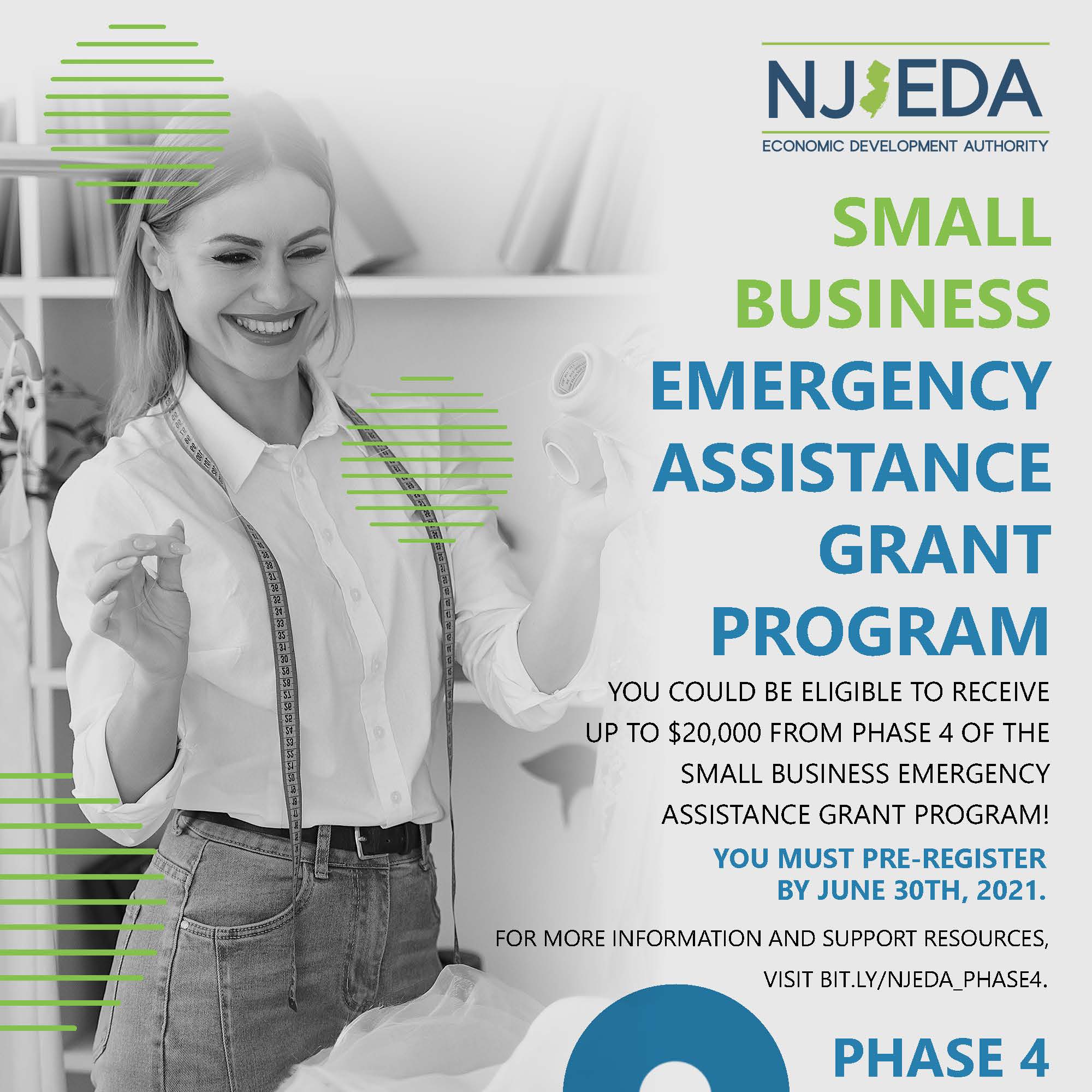 Small Business Emergency Assistance Grant Program (Phase 4)
GRANTS UP TO $20,000
---
Eligible businesses and nonprofits must have no more than 50 full-time equivalent employees (FTEs) and must have a physical location in New Jersey.
---
STEP 1 PREPARATION
Begin compiling key information and documents. If you do not have a username and password for NJEDA's pre-registration portal from Phase 3 or if you cannot locate them, create them here: bit.ly/Phase4_Prep
STEP 2 PRE-REGISTRATION

(MAY 26, 9:00 AM - JUNE 30, 5:00 PM)

Must pre-register to be eligible to apply for the grants. It is NOT first-come, first-served! Pre-registration must be completed by 5:00 PM sharp on June 30.
STEP 3 APPLICATION
The application is first-come, first-served.
JULY 7 - 9:00 AM
- Restaurants
- Child Care Providers
- Small Businesses (6-50 FTEs)
JULY 8 - 9:00 AM
- Micro Businesses
- Sole Proprietors
---
Entities must apply on their designated date to be eligible for a grant. To apply, pre-registered businesses must visit NJEDA's application portal. For more information and support resources, visit bit.ly/NJEDA_Phase4.
previous story