NJBAC – NJ Launches New Business Website. Also, FAQ Guidance on PPP Loan Forgiveness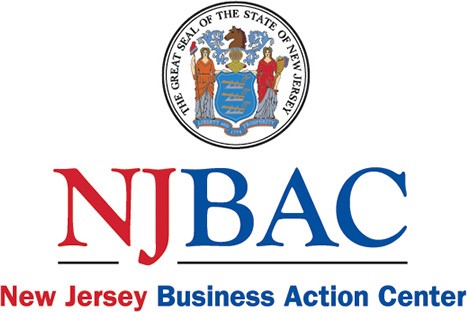 Your resource for current news, policies and updates to stay informed during the global pandemic. http://cv.business.nj.gov/
---
New State Business Website Launches, Including Live Chat for Help with Business Questions
The State of New Jersey has announced the launch of a new website that will act as a one-stop shop for the information you need to do business in New Jersey. Complete with a live chat feature, which is staffed by the business experts at the NJ Business Action Center, the new site has information for business start-ups, business expansions and a rich library of content and FAQs to aid across all types of operations.
---
SBA Guidance on PPP Loan Forgiveness
The Small Business Administration (SBA) is providing guidance to address borrower and lender questions concerning forgiveness of Paycheck Protection Program (PPP) loans under the CARES Act. It has prepared an FAQ document with the Department of the Treasury, which can be found at the link below.
---
Clearinghouse of Virtual Events for Small Business Community Launches
In response to the COVID-19 pandemic, L2B (Libraries to Business) launched a website of online events and resources for the small business community. L2B is one aggregated calendar of virtual events for the New Jersey business community maintained by New Jersey libraries. It is a simple and easy way for business and workforce development organizations to gain free exposure for scheduled virtual events and training opportunities, register for events that can help employees learn, better coordinate virtual events to avoid scheduling conflicts and research gaps in virtual events covering pertinent topics or audiences. New Jersey organizations can have their virtual events listed in L2B for free and with minimal effort.
---
E-Commerce Resource for Businesses Reliant on Foot Traffic, In-Person Transactions
The New Jersey Economic Development Authority (NJEDA) launched a pilot E-Commerce Technical Assistance Program in late June, which will help New Jersey restaurants, retail stores, and personal care businesses develop online systems for placing orders, processing payments and booking appointments.
---
Potential Lifeline for Young NJ Businesses
The Micro Business Loan Program makes financing of up to $50,000 available to businesses with annual revenues in the most current fiscal year of no greater than $1.5 million, and 10 full-time employees or less at time of application. Financing can be used for inventory, the purchase of equipment, or working capital. Ten percent of the approved loan amount may be forgiven if the business is still open and in operation 12 months from date of loan closing.
---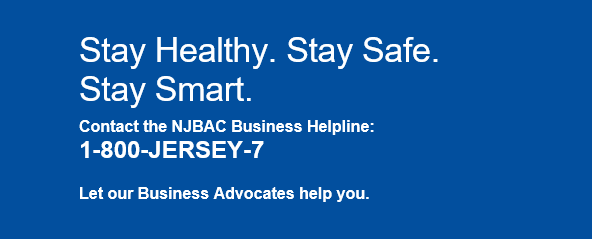 P.O. Box 820
Trenton, NJ 08625-0820
www.nj.gov/njbusiness
previous story