NJ Veteran Chamber's Webex Meeting with Senator Cory Booker and the SBA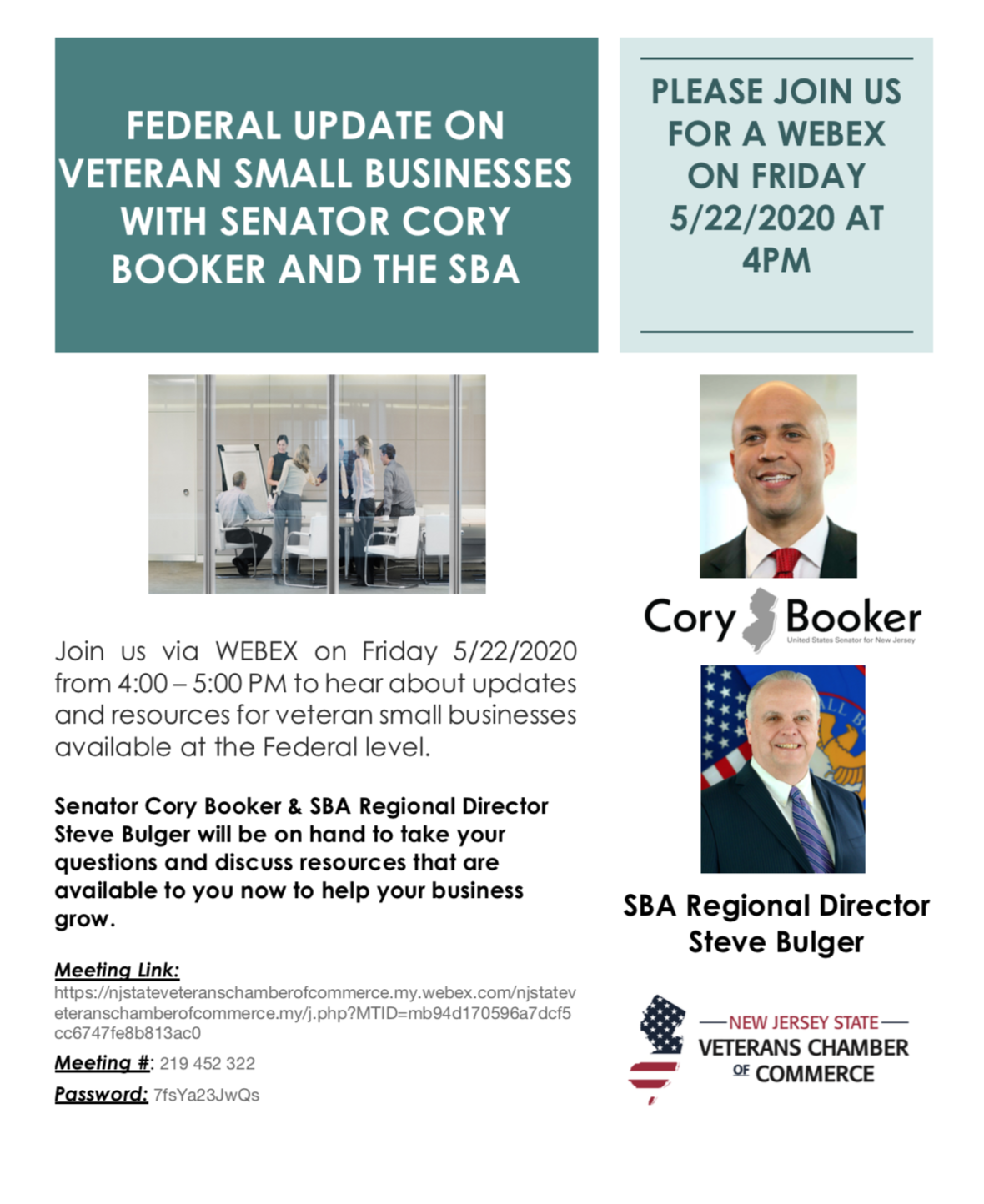 Please join us for an upcoming Webex Meeting live with Senator Cory Booker & SBA Regional Director Steve Bulger on Friday 5/22/2020 at 4PM
The NJSVCC will be hosting a WEBEX meeting on Friday, 5/22/2020 from 4:00 - 5:00 PM to discuss what federal resources are available to veteran small businesses.
This has been a difficult time for all of us as our economy has slowed to a standstill. We will have Senator Cory Booker on hand to discuss what resources are available to you and he will take your questions about anything veteran related.
We also have the SBA Regional Administrator for New Jersey, Steve Bulger on hand to discuss how the SBA can help your business and answer questions about relief options from the Corona Virus pandemic.
Spaces are limited and registration is required for participation in this live Webex meeting:
**Please register for the WEBEX event here.
JOIN WEBEX MEETING
https://njstateveteranschamberofcommerce.my.webex.com/njstateveteranschamberofcommerce.my/j.php?MTID=mb94d170596a7dcf5cc6747fe8b813ac0
Meeting number (access code): 219 452 322
Meeting password: 7fsYa23JwQs (73792235 from phones and video systems)
Join using Microsoft Lync or Microsoft Skype for Business
Dial sip:219452322.njstateveteranschamberofcommerce.my@lync.webex.com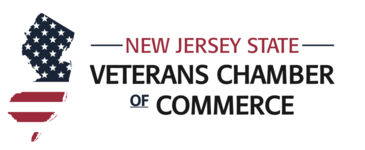 previous story