New Jersey Chamber of Commerce – Coronavirus Update for New Jersey Businesses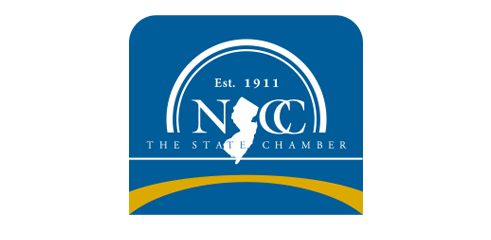 Today's Coronavirus News for New Jersey Business
The latest information collected by the New Jersey Chamber of Commerce about how the outbreak is affecting New Jersey and your business. 
New Business Loans Available Today - The N.J. Economic Development Authority (NJEDA) begins accepting applications for its Small Business Emergency Assistance Loans today. The $10 million program will provide working capital loans of up to $100,000 to small and mid-size businesses.
The application is posted here.
Coronavirus Small Business Survival Guide - The coronavirus is causing financial difficulties for businesses everywhere. Here is a complete listing of all of the coronavirus resources for small businesses. (U.S. Chamber of Commerce)
New Rules for Restaurants - Customers entering New Jersey restaurants and bars for takeout will be required to wear face coverings, according to an order by Gov. Phil Murphy. Face coverings also must be worn by workers. The order goes into effect today at 8 p.m.
According to the order, restaurants and bars must also:
-limit occupancy at 10% of the stated maximum capacity, wherever feasible, at one time;
-ensure six feet of distance between workers and customers, except at the moment of payment;
-arrange for contactless pay, pickup, and/or delivery options wherever feasible;
-require frequent sanitization of high-touch areas like credit card machines, keypads, and counters;
-place signage at entrances and throughout the business alerting staff and customers to the required six feet of physical distance.
To see more information on the order, click here.
New Rules for Mass Transit - Operators of buses and trains must require employees and passengers to wear face coverings and "may" limit trains and buses to 50 percent capacity, according to an order by Gov. Murphy. The order goes into effect today at 8 p.m. 
To see more information on the order, click here.
Cash Flow - Americans are starting to see the first wave of payments from the federal coronavirus stimulus package, the IRS said in a tweet on Saturday. (nj.com)
Webinar Rescheduled for Tuesday, April 14 at 11 a.m. - Join us for a discussion with Al Titone, SBA District Director of New Jersey. Get the latest information about the Small Business Administration's
Coronavirus Relief Loan Programs, including the Paycheck Protection Program.
For more information and to register, click here.
State Budget - A new federal lending program set up to aid states and local governments struggling with major budget emergencies could be used to help ease New Jersey's growing fiscal challenges.
Calls from Home - Cell phone data proves we are working from home. (ROI-NJ)
Hotels for First Responders - Feds are allowing New Jersey to use hotels for first responders and others who may have been exposed to coronavirus. (nj.com)
College Dorms are in Use, Too - New Jersey dormitories are housing medical personnel. (NJBIZ)
Food Banks Need Help - Food banks and pantries are hit by reduced donations, higher prices and fewer volunteers as demand surges. (NJ Spotlight)
How You Can Help - You're not a doctor. But here's how you can help save lives. (nj.com)
Testing - Gov. Murphy announced the acquisition of 15 rapid, COVID-19 testing machines from the federal government to expand testing in New Jersey. The portable machines will be dispersed to health care systems throughout the state to test for COVID-19 and get results in "approximately 5 to 13 minutes."
Going to the Food Market - Safe shopping tips from the New Jersey Food Council.
N.J. Coronavirus Cases - New Jersey Residents
(Source: N.J. Health Department)
Total Deaths: 2,350, up from 1,700 on Friday.
Confirmed Cases: 61,850, up from 51,027 on Friday.
Currently Hospitalized: 7,604, up from 7,570 on Friday.
On Ventilators: 1,644, down from 1,663 on Friday.
Percentage of State's Ventilators in Use: 56 percent.
Resources
The U.S. Chamber of Commerce put out guides to help understand the federal relief offerings for business:
The Federal Economic Injury Disaster Loan Program (EIDL)
The Employee Retention Tax Credit
The Paycheck Protection Program (PPP)
Other federal relief programs to help small businesses include SBA Debt Relief and SBA Express Bridge Loans.
The N.J. Economic Development Authority has introduced grants, loans and other relief offerings for New Jersey businesses. Information and applications can be found here.
The state's jobs and hiring portal matches employers and candidates.
For employers to participate, click here.
New Jersey's website for information on all of the state's business resources during the pandemic.
New Jersey's website for up-to-date information about COVID-19.
To report a scammer or suspected price gouging, alert the N.J. Division of Consumer Affairs at (973) 504-6240 or at http://njconsumeraffairs.gov.
The state set up a 24-hour hotline where health care professionals are answering questions about coronavirus. The toll-free number is 1-800-222-1222. From outside the state, call 1-800-962-1253.
The New Jersey Chamber of Commerce is staying on top of Coronavirus (COVID-19) developments. For news media requests, please email Scott Goldstein.
---
New Jersey Chamber of Commerce | 609-989-7888 | njchamber.com
previous story