The New Jersey Economic Development Authority is looking to subsidize the costs for smaller-sized businesses to purchase masks, gloves and other personal protective equipment so they can operate during the COVID-19 pandemic and a drawn out reopening.
Known as the "NJ Small and Micro Business PPE Access Program," this new form of aid will have an eye toward New Jersey-made PPE—hand sanitizer and disinfectant, gloves, touchless thermometers, N95 masks, face shields and goggles, and cloth facemasks.
NJEDA Chief Executive Officer Tim Sullivan at a Tuesday NJEDA board meeting warned that the inability for businesses to get a hold of enough PPE has been a "critical part of the challenge and the strategic imperative of having a safe reopening and persistent reopening through whatever comes our way in the fall and winter," such as a second wave coinciding with flu season.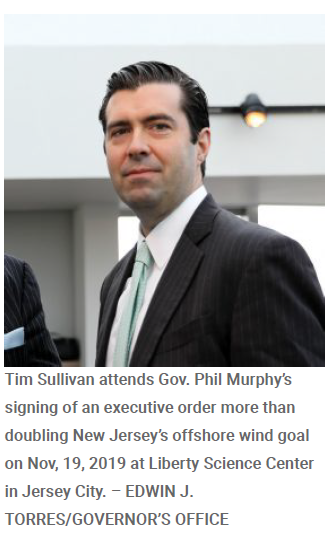 Through the latter half of June, Gov. Phil Murphy loosened many restrictions enacted in months prior to stop the spread of COVID-19, allowing reduced capacity operations at nail and hair salons, malls and casinos, and outdoor dining and bars with social distancing and face covering mandates.
Guidelines for practically all sectors require businesses to provide PPE to their employees. The program announced Tuesday is geared toward smaller-sized businesses that have few funds to spare for the new costs.
"Leaving these organizations to fend for themselves exposes them to inconsistent sources of supply as well as to potential price gouging and quality issues," reads NJEDA materials from the agency's Tuesday board meeting. "All of this poses a risk to the state's recovery and its economy."
The NJEDA plans to develop a PPE-section of the Murphy administration's much-touted covid.19.nj.gov, where business owners could gauge what types and how much PPE they need.
That portal would feature select, New Jersey-based vendors who would have to offer PPE to businesses for at least a 10 percent discount. Companies would apply on a first-come, first-serve basis to be on of the vendors.
"Access to personal protective equipment, and the cost associated with it, has been one of my biggest concerns since the onset of this pandemic," Sen Teresa Ruiz, D-29th District, and a member of the Senate's state economic recovery committee, said in a Tuesday evening statement.
"Our smallest businesses are struggling as it is, and while they work to outfit their employees with PPE they're all too often faced with shipping delays and exorbitant prices, compromising the safety of their employees and further stretching their already tight budget."
A first round of $4 million in funding is meant to encourage wholesalers' purchase of PPE made or assembled in New Jersey. They would be eligible for subsidies of up to 20 percent of what they spent to get the equipment if it's sourced in New Jersey, or from wholesalers in "historically underserved communities."
The idea is to prop up New Jersey-based PPE manufacturing, amid a lull in the pandemic, as state leaders hope to draw that production back to the state.
"By encouraging sourcing from N.J.-based wholesalers, a greater percentage of the funds will stay in New Jersey and support local job creation and business growth," reads the Tuesday board memo. "Over time, these subsidies can help provide NJ-based manufacturers and small wholesalers with the scale they need to compete more broadly in the PPE marketplace."
Applications are expected to go live soon after the Aug. 11 approval. They would be reviewed and approved before Labor Day weekend.
Out of that $4 million, the state would allocate $300,000 to develop, market and promote the website, and $200,000 to cover the costs of evaluating vendor applications.
Eligibility would be reserved for companies with "experience in online distribution or in wholesale distribution of PPE," according to Brian Sabina, senior vice president of economic transformation at the NJEDA. And they must earn at least $5 million a year in revenue, and do business outside of New Jersey, with a physical footprint in the state.
A second funding, clocking in at $11 million, is meant to cover the costs for smaller-sized and microbusinesses to purchase the equipment.
All told, the NJEDA expects 50,000 separate New Jersey businesses would spend a combined $45 million on PPE, with support from the new state subsidy.
"Business owners and company leaders have enough on their plates as they navigate operating with new protocols in place to safeguard the health of their customers and staff," Gov. Phil Murphy said in a Tuesday evening statement.
"We are taking this step to make finding and securing PPE and other safeguarding supplies easier for business owners, so they can focus on rebuilding their businesses and ensuring their future success," he said.
The website where they can browse approved vendors would go live in early September. Then later that month through December, businesses would actually be eligible to apply for state grants.
"Subsidies could be, for example, up to 25 percent of the cost of a PPE purchase cost through a designated vendor," reads a board memo from Tuesday's NJEDA meeting.
Eligibility hadn't yet been hashed out, but it could be limited to companies with up to 10 full-time employees, which could mean more employees if some of them were part-time, or up to 25 full-time employees.
Editor's note: This story was updated at 8:08 a.m. EST on Aug. 12, 2020, to include remarks from Sen. Teresa Ruiz and Gov. Phil Murphy and additional information about the NJEDA program.
---