Invest Newark – Business Plan Review Session Tonight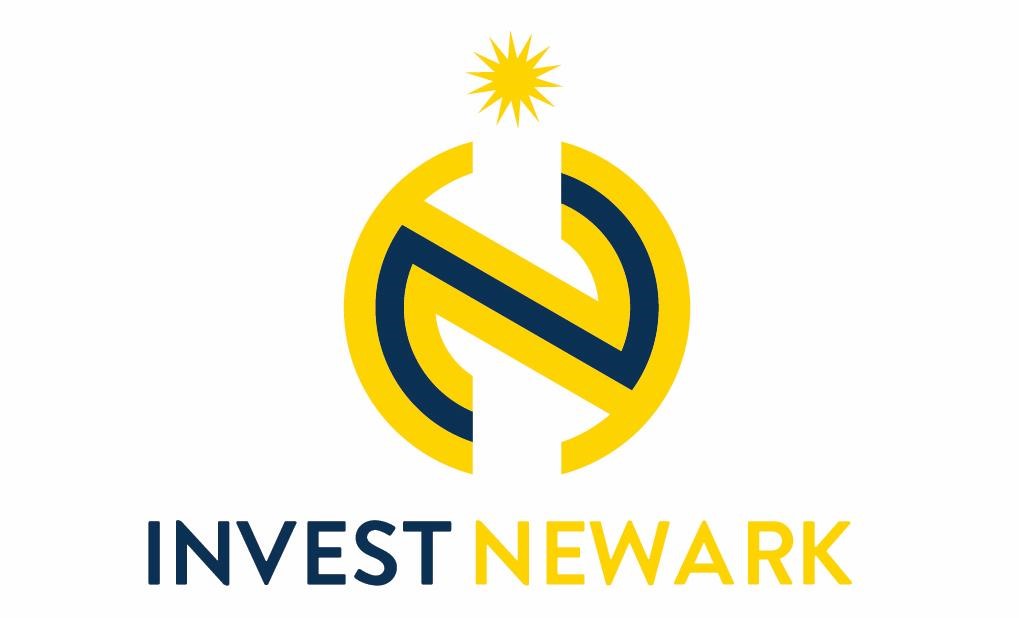 Advancing Economic Prosperity for All Newarkers
---
The Language of Capital Series Last Session Tonight
We're closing out this Language of Capital Series brought to you by M&T Bank with a Business Plan Review Session.
Join us this evening to learn:
-Why should you have a business plan in place
-How to leverage your business plan in your operating model or other circumstances
-Review of a completed business plan that's received SBA Start-Up funding and operates today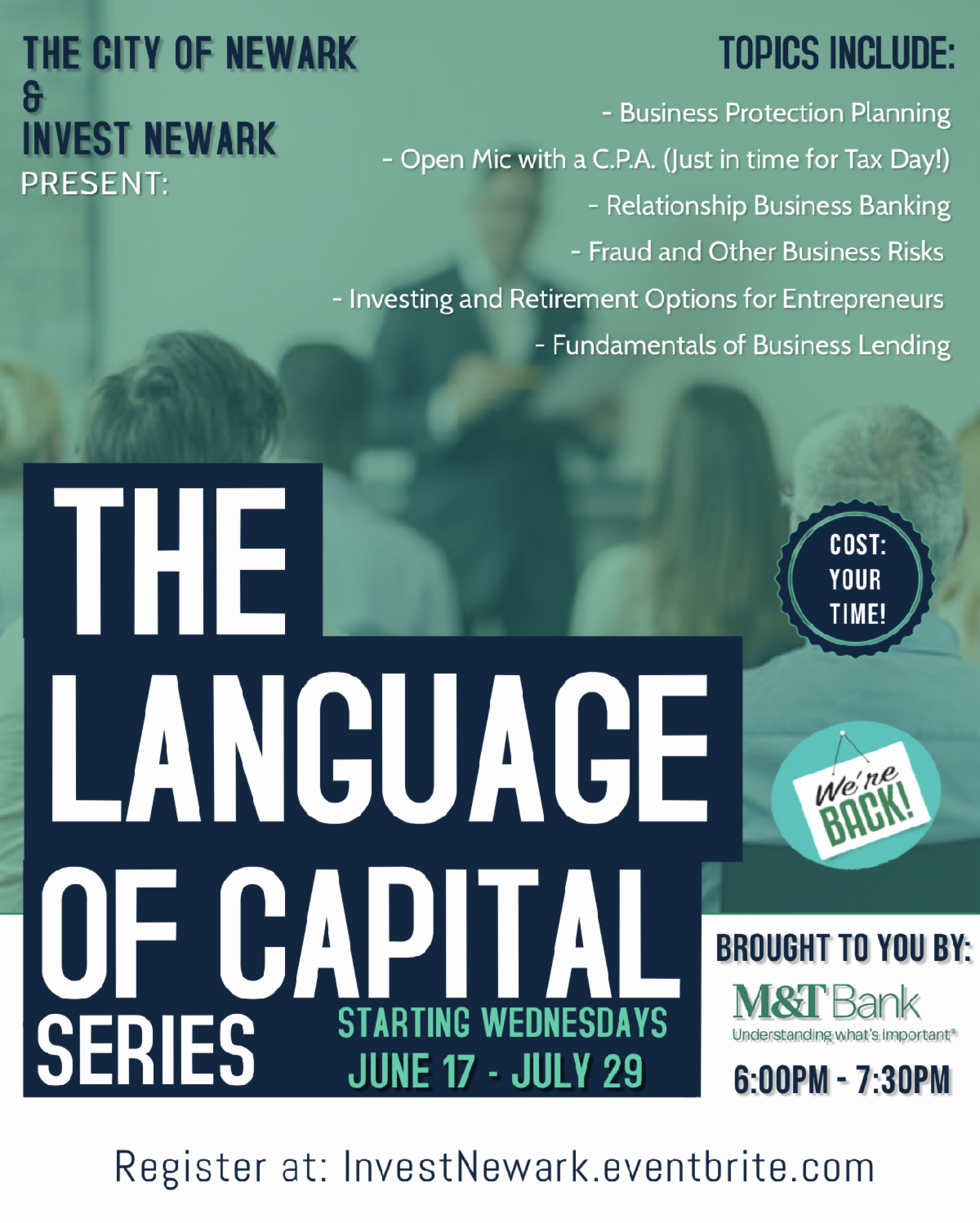 ---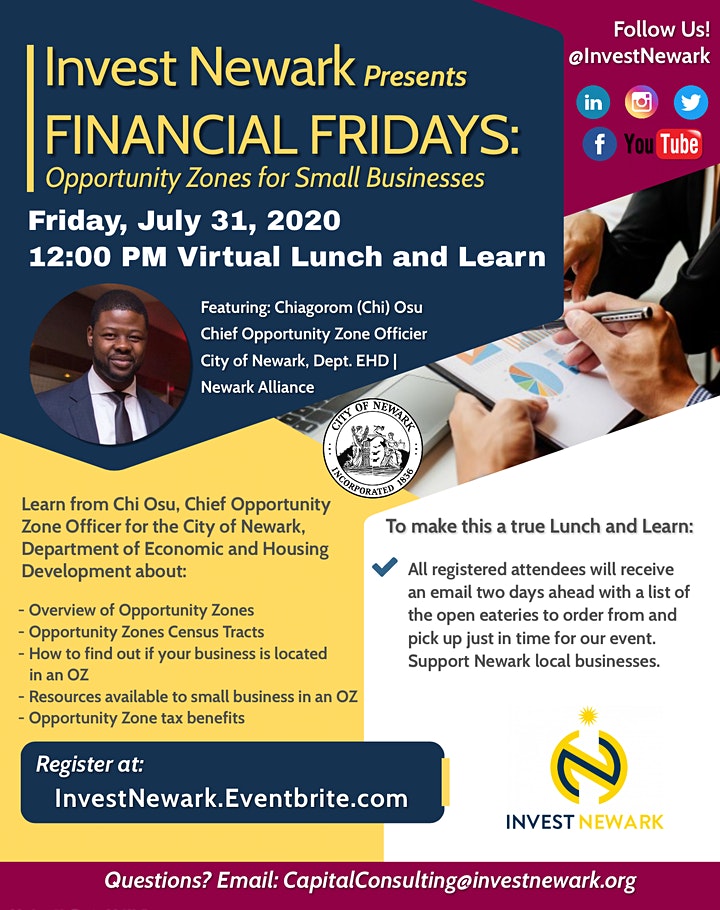 ---
---
For guidance with Federal, State or local COVID-19 funding, request an appointment by email to CapitalConsulting@investnewark.org.
Para obtener orientación con fondos federales, estatales o locales de COVID-19, solicite una cita por correo electrónico a CapitalConsulting@investnewark.org.
---
Be Well and Be Safe
Invest Newark
---
Invest Newark, A NJ Nonprofit Corporation
111 Mulberry Street, Suite LL, Newark, NJ 07102
P: 973.273.1040 | F: 973.273.1070
previous story