Instructions for Small Business Loans regarding COVID-19 from the New York Small Business Development Center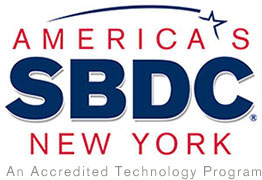 The impacts of Coronavirus (COVID-19) on society and business activities are difficult to assess and are changing daily. Small businesses need to be resilient and prepared to manage the challenges of the coming weeks and months. Click here for guidance and resources to help business owners adapting to an unpredictable situation. http://www.nyssbdc.org/Coronavirus.html
COVID-19 (Coronavirus) Interim Guidance for Small Business
What Everyone Should Know About Coronavirus
There is an expanding outbreak of COVID-19 caused by a novel (new) coronavirus. COVID-19 is a respiratory disease that spreads from person-to-person much like the flu but more contagious.
COVID-19 can cause varying degrees of illness depending on the overall health of the person exposed to it. Older people and those with chronic medical conditions such as heart, lung or kidney disease are more likely to experience serious COVID-19 sickness. Ongoing spread has occurred across the US and in many international locations.
Person-to-person spread seems to occur when people are in close contact with each other. When someone coughs or sneezes, respiratory droplets can infect people in the immediate vicinity.
According to the Centers for Disease Control, people are thought to be most contagious when experiencing the most symptoms.
As this virus spreads, it will have an effect on business. There are steps that can be taken to minimize exposure and contain the effect on business. Anticipate that there will be an impact on employee attendance, travel, and international trade. Employers need to consider how to help prevent the spread of the virus and to ensure the continuation of business.
Actions businesses can take:
Adhere to "social distancing" protocols: ensure that public spaces are not filled to capacity and that patrons or customers have a cushion of space around them away from other customers. Large events should be postponed and workers that can work remotely should do so.
Cross-train personnel to perform essential functions.
Ascertain what essential functions are dependent on outside partners and be prepared to alter business practices.
Coordinate with State and Local health officials to remain informed of timely and accurate information.
Prevent stigma and discrimination in the workplace by using the common symptoms to assess risk.
What Everyone Should Do
Wash your hands with soap and water for at least 20 seconds
Avoid touching your eyes, nose and mouth with unwashed hands
If soap and water are not available, use hand sanitizer with at least 60% alcohol
Avoid close contact with people who are sick
Stay home if you are sick
Cover your cough or sneeze with a tissue or the inside of your elbow
Clean and disinfect frequently-used surfaces
Symptoms that Require Medical Attention
Fever
Cough
Difficulty breathing or shortness of breath
Persistent pain or pressure in the chest
New confusion or inability to arouse
Bluish lips or face
Recommendations for Small Business (Source: CDC.gov)
Potential mitigation activities for business
Workplace
Preparedness
Minimal to moderate
Substantial
Know where to find local information on COVID-19 and local trends of COVID-19 cases.

Know the signs and symptoms of COVID-19 and what to do if staff become symptomatic.

Review, update, or develop workplace plans to include: Liberal leave and telework policies.

Consider 7-day leave policies for people with COVID-19 symptoms.

Consider alternate team approaches for work schedules.

Encourage employees to stay home and notify workplace administrators when sick (workplaces should provide non-punitive sick leave options to allow staff to stay home when ill).

Encourage personal protective measures among staff (e.g., stay home when sick, handwashing, and respiratory etiquette).

Clean and disinfect frequently touched surfaces daily.

Ensure hand hygiene supplies are readily available in building.

Encourage staff to telework (when feasible), particularly individuals at increased risk of severe illness.

Implement social distancing measures: Increasing physical space between workers at the worksite

Stagger work schedules

Decrease social contacts in the workplace (e.g., limit in-person meetings, meeting for lunch in a break room, etc.)

Limit large work-related gatherings (e.g., staff meetings, after-work functions).

Limit non-essential work travel.

Consider regular health checks (e.g., temperature and respiratory symptom screening) of staff and visitors entering buildings (if feasible).

Implement extended telework arrangements (when feasible).

Ensure flexible leave policies for staff who need to stay home due to school/childcare dismissals.

Cancel non-essential work travel.

Cancel work-sponsored conferences, tradeshows, etc.
Travel
Check the CDC Traveler's Health Notices for the latest guidance on international travel.
Travel restrictions are in place and some foreign nationals coming from affected countries are suspended from entry to the U.S. For current information, consult: https://www.cdc.gov/coronavirus/2019-ncov/travelers/index.html
Americans returning from affected areas may be screened and/or directed to areas where they may be isolated. Airports serving New York where travelers are being funneled for screening are John F. Kennedy International Airport (JFK), New York and Newark Liberty international Airport (EWR), New Jersey.
Additional Resources
Small Business Administration (SBA):
Guidance for Businesses and Employers to Plan and Respond to Coronavirus Disease (COVID-19)
Centers for Disease Control and Prevention (CDC): 
Employers - Plan, Prepare and Respond to Coronavirus Disease
National Restaurant Association: 
Coronavirus Information and Resources
NYS Department of Health- Novel Coronavirus (COVID-19):
https://www.health.ny.gov/diseases/communicable/coronavirus/
CDC guidance and resources for the US healthcare community:
NYC Stop the Spread of Coronavirus!
https://www1.nyc.gov/site/doh/health/health-topics/coronavirus.page
US Department of Labor - OSHA:
https://www.osha.gov/SLTC/covid-19/additional_resources.html
Coronavirus Disease Information for Travel: 
https://www.cdc.gov/coronavirus/2019-ncov/travelers/index.html
previous story