Founders First CDC – Small Business – Job Creators Quest Grant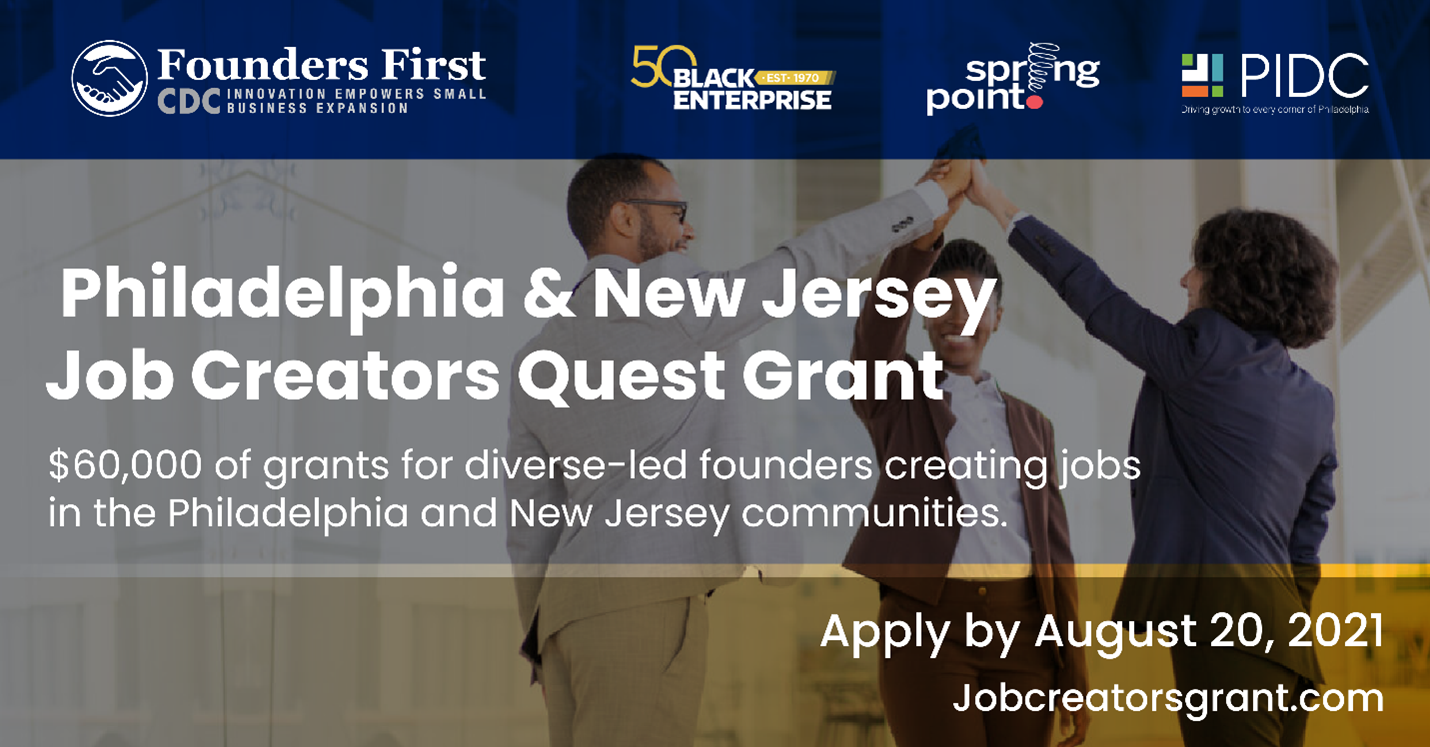 Grants are a great way to receive growth capital for your small business. With a simple application, you can receive cash and other benefits for your qualifying company.
Our readers in the Philadelphia and New Jersey areas are invited to apply for the new Job Creators Quest Grant from Founders First CDC, the leading non-profit business accelerator program in the country for diverse-led companies. 
Diverse founders with more than 2 employees can apply for one of 20 grants totaling $60,000 - plus grant recipients also receive a scholarship to one of our stellar management accelerator programs to chart your growth path to $5M+ in revenue.
We've helped almost 500 small businesses:
-Grow 25% year over year
-Receive $21M in funding approval
-Create over 300 jobs
Apply now before the 

August 20, 2021

Deadline
previous story