Emergency Food Distribution at St. Matthew AME Church, Orange, NJ – Thursday, June 11th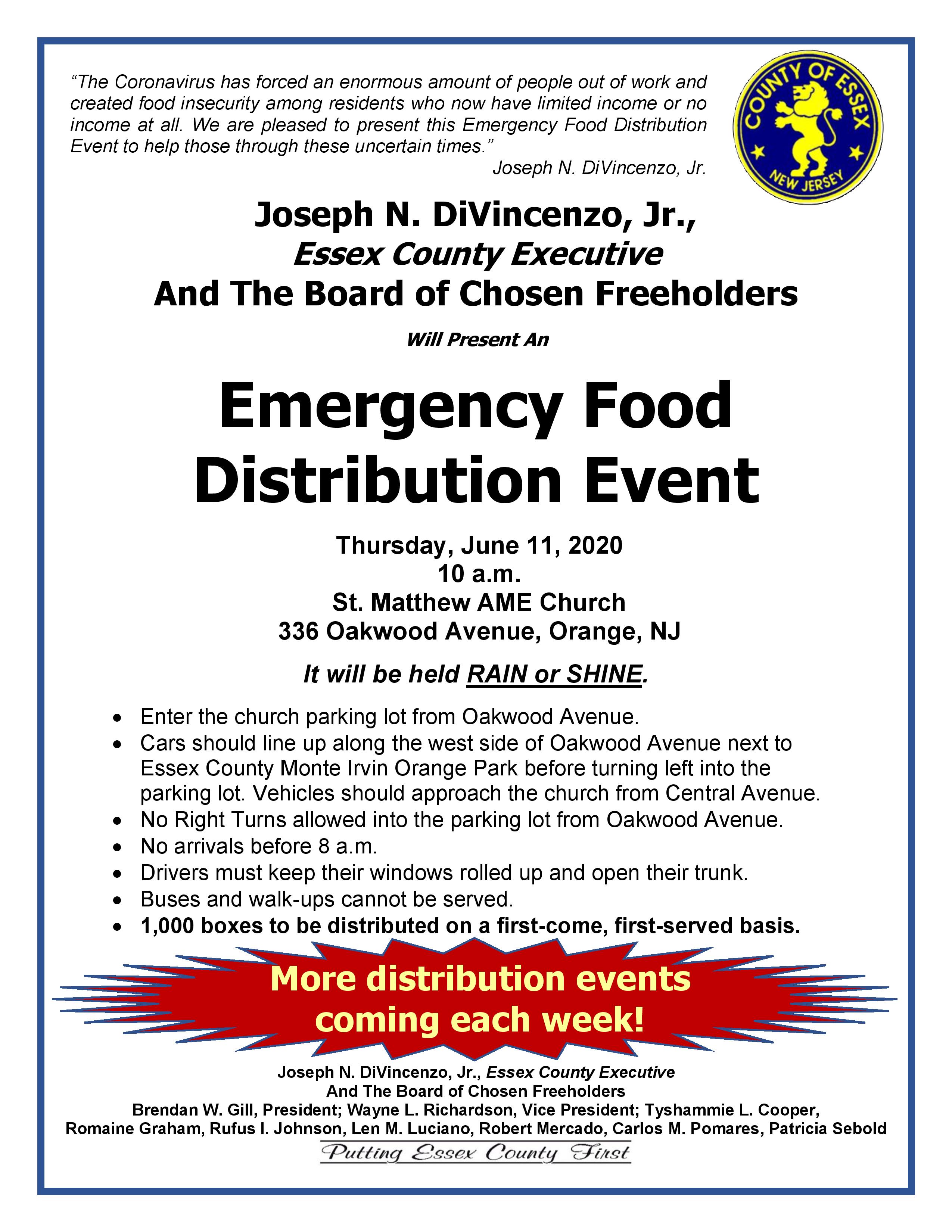 Emergency Food Distribution Event -

Thursday, June 11, 2020
at 10 a.m.
---
St. Matthew AME Church
336 Oakwood Avenue
Orange, NJ 07050
---
It will be held RAIN or SHINE.
• Enter the church parking lot from Oakwood Avenue.
• Cars should line up along the west side of Oakwood Avenue next to Essex County Monte Irvin Orange Park before turning left into the parking lot. Vehicles should approach the church from Central Avenue.
• No Right Turns allowed into the parking lot from Oakwood Avenue.
• No arrivals before 8 a.m.
• Drivers must keep their windows rolled up and open their trunk.
• Buses and walk-ups cannot be served.
• 1,000 boxes to be distributed on a first-come, first-served basis.

---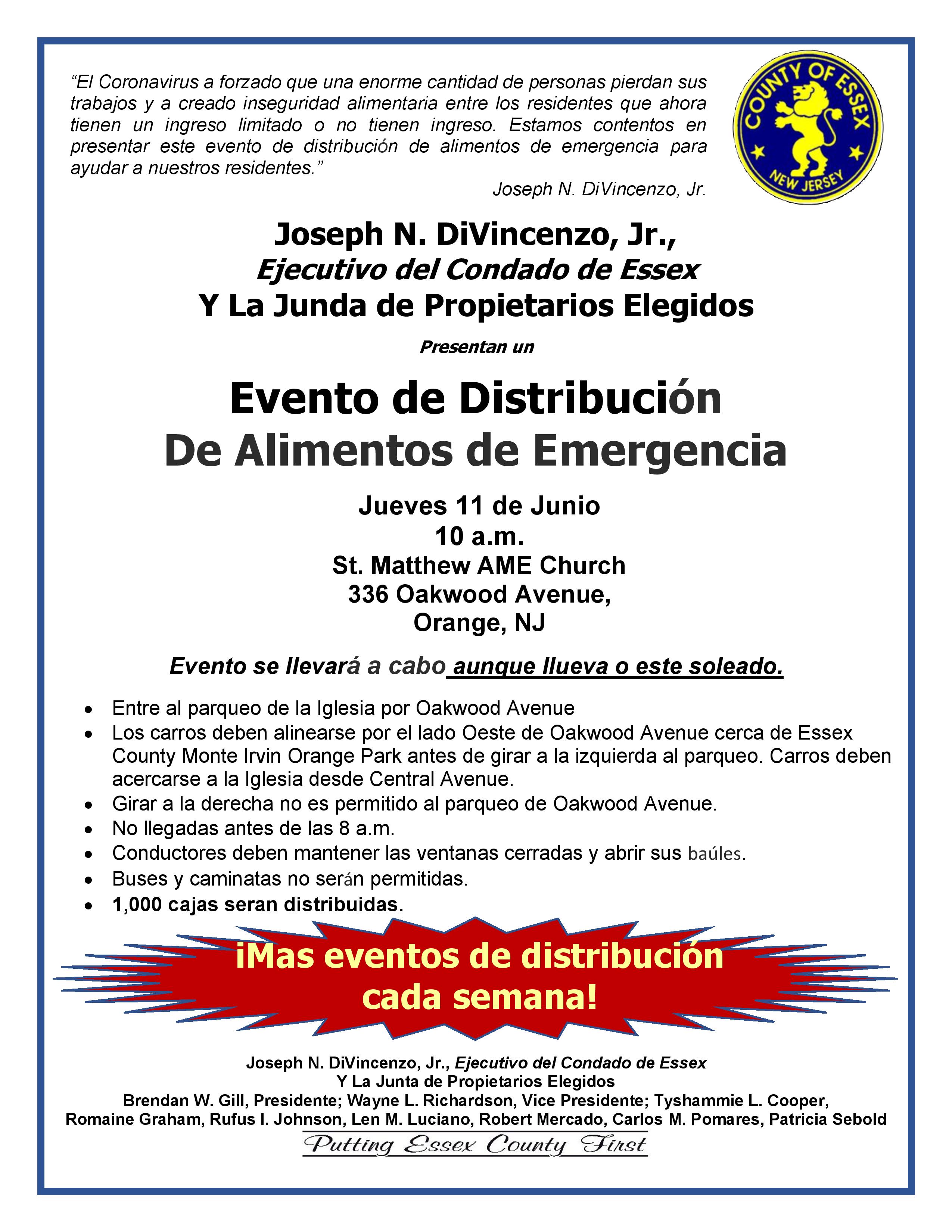 previous story