Emergency Food Distribution at Charles H. Bullock School, Montclair, NJ – Thursday, May 28th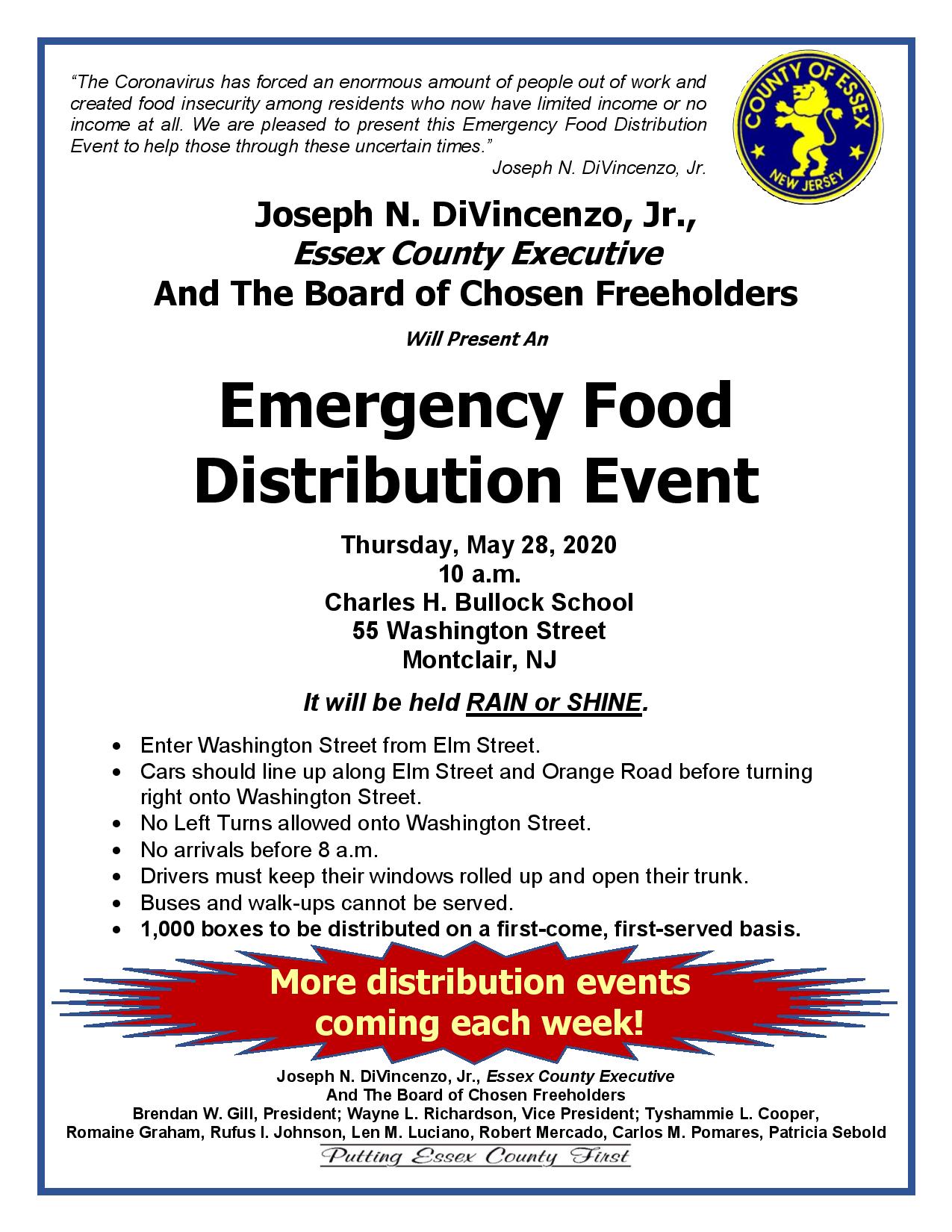 Emergency Food Distribution Event - 
Thursday, May 28, 2020 at
10 a.m.
---
Charles H. Bullock School
55 Washington Street
Montclair, NJ 07042
---
It will be held RAIN or SHINE.
• Enter Washington Street from Elm Street.
• Cars should line up along Elm Street and Orange Road before turning right onto Washington Street.
• No Left Turns allowed onto Washington Street.
• No arrivals before 8 a.m.
• Drivers must keep their windows rolled up and open their trunk.
• Buses and walk-ups cannot be served.
• 1,000 boxes to be distributed on a first-come, first-served basis.

previous story