Department of Community Affairs & Office of Notary Public Update – Notaries & Foreclosures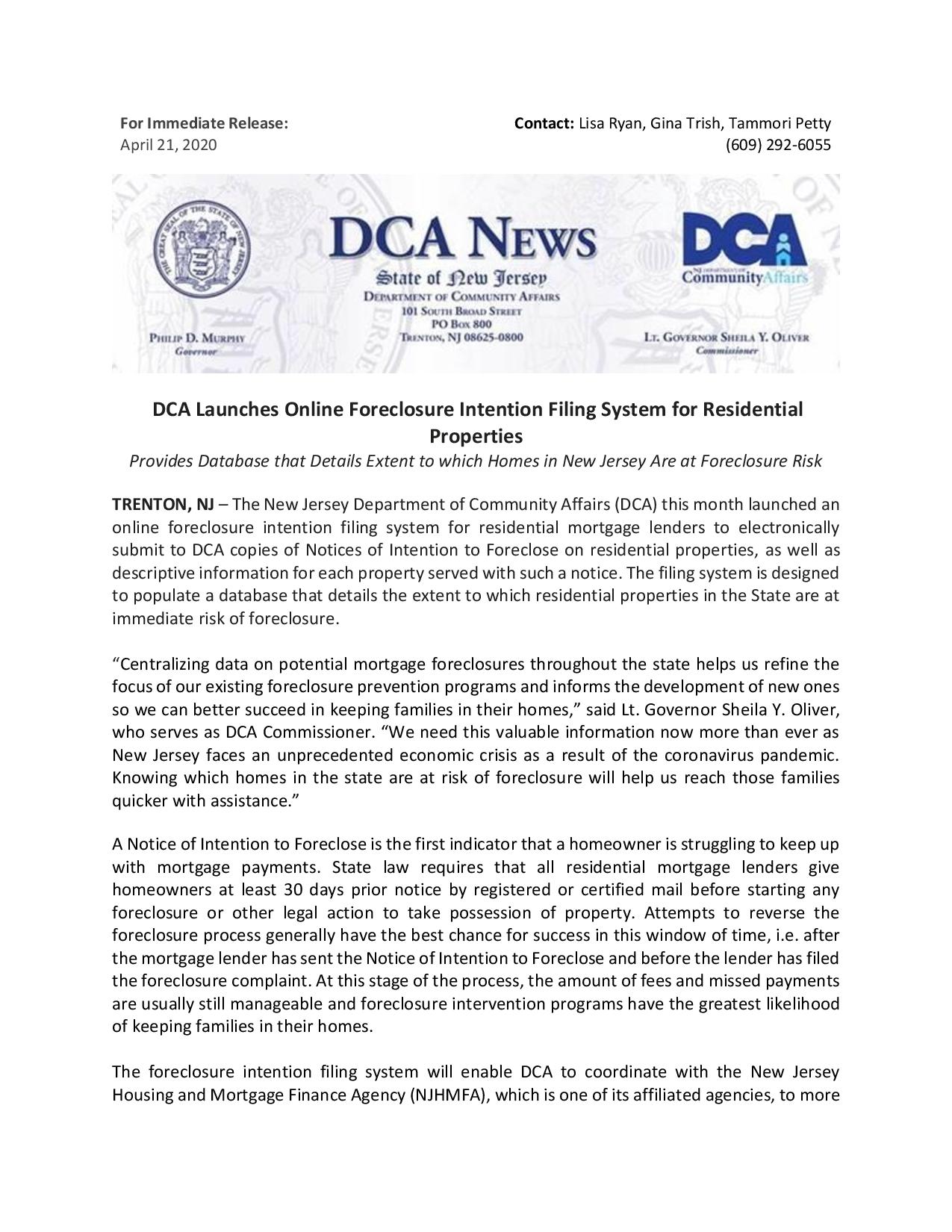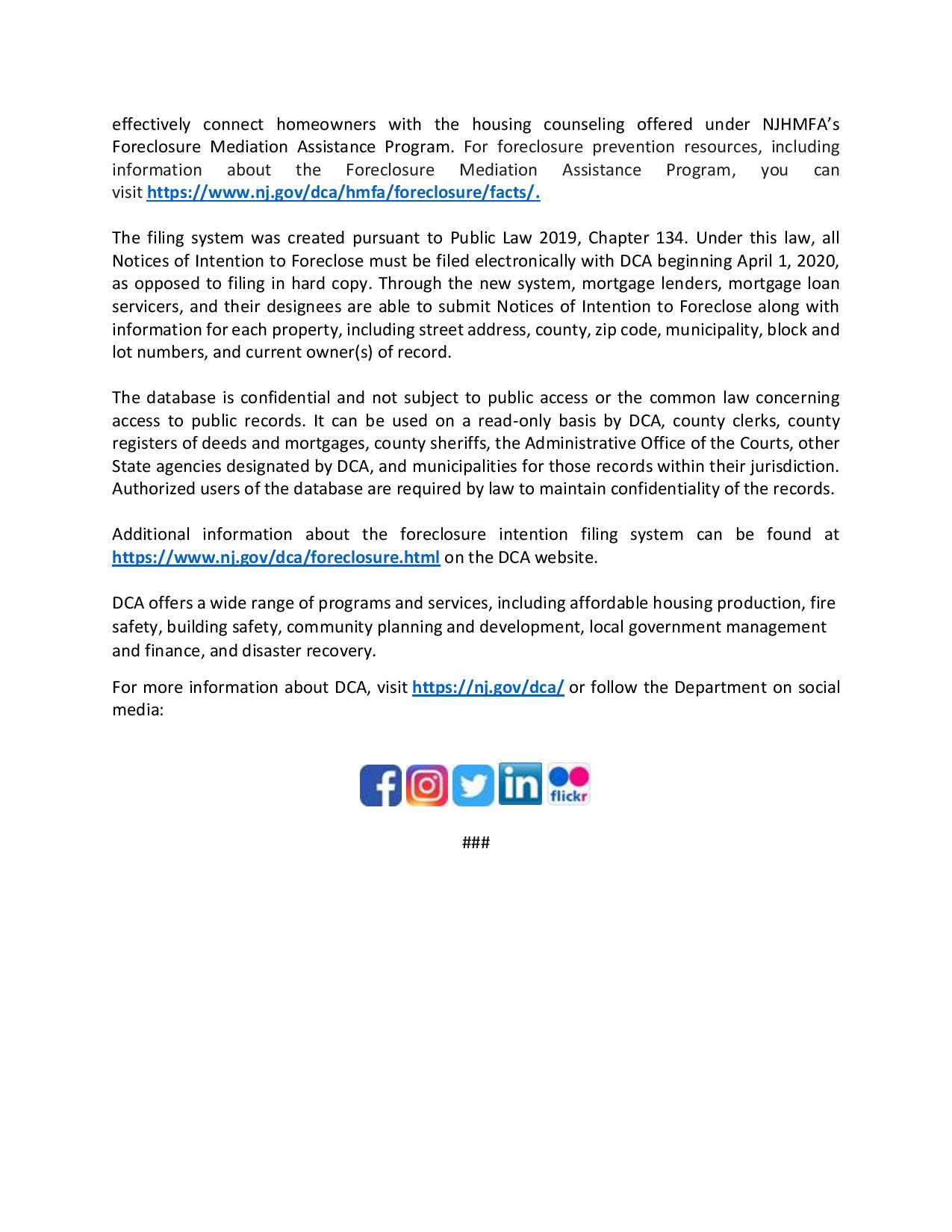 For foreclosure prevention resources, including information about the Foreclosure Mediation Assistance Program, you can visit https://www.nj.gov/dca/hmfa/foreclosure/facts/.
Additional information about the foreclosure intention filing system can be found at https://www.nj.gov/dca/foreclosure.html on the DCA website.
For more information about DCA, visit https://nj.gov/dca/, or follow the Department on social media: Facebook, Instagram, Twitter, LinkedIn, Flickr.
Please find information from the Department of Community Affairs about its online foreclosure intention filing system for residential mortgage lenders (above) and an updated manual and appendix (below) from the Office of Notary Public.   I hope you find this information helpful.
---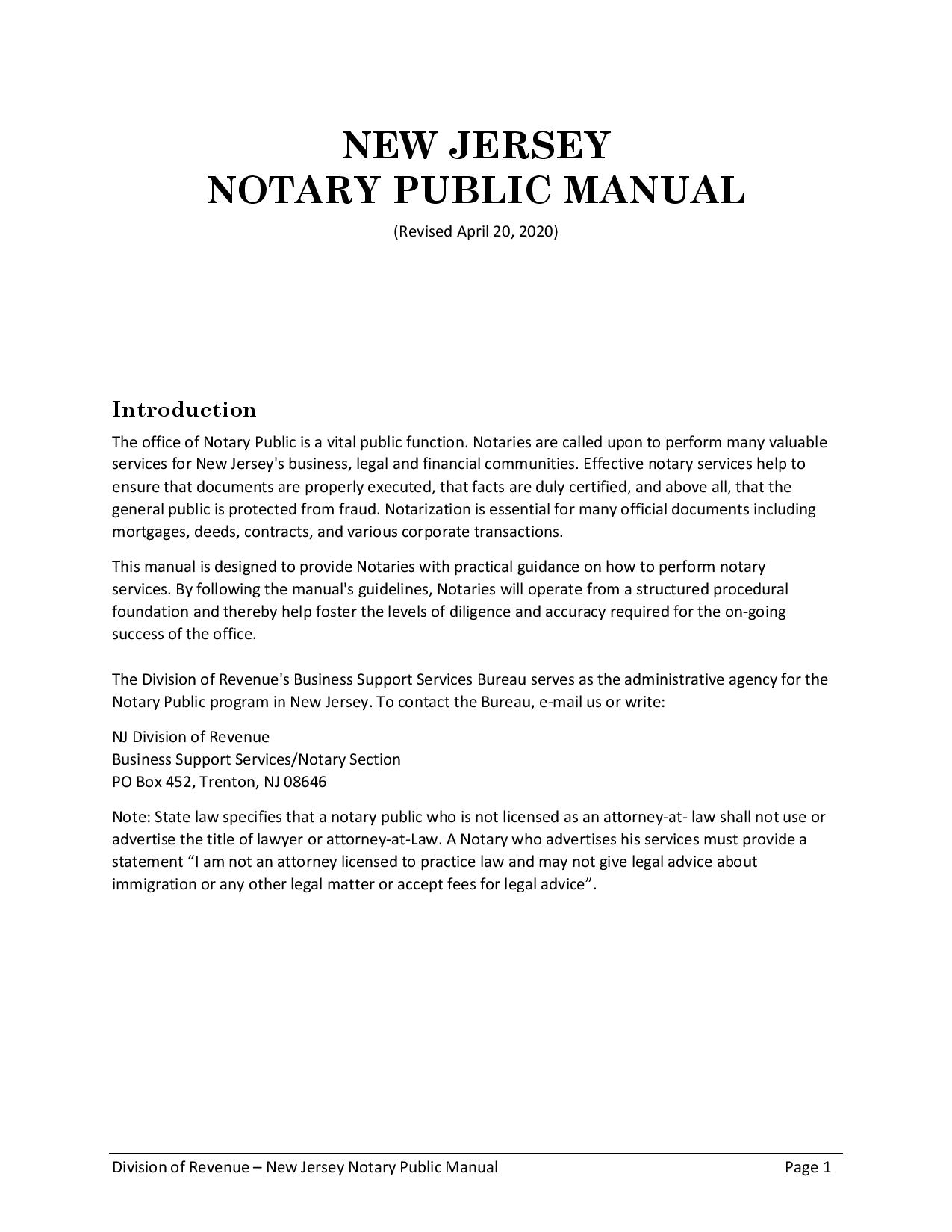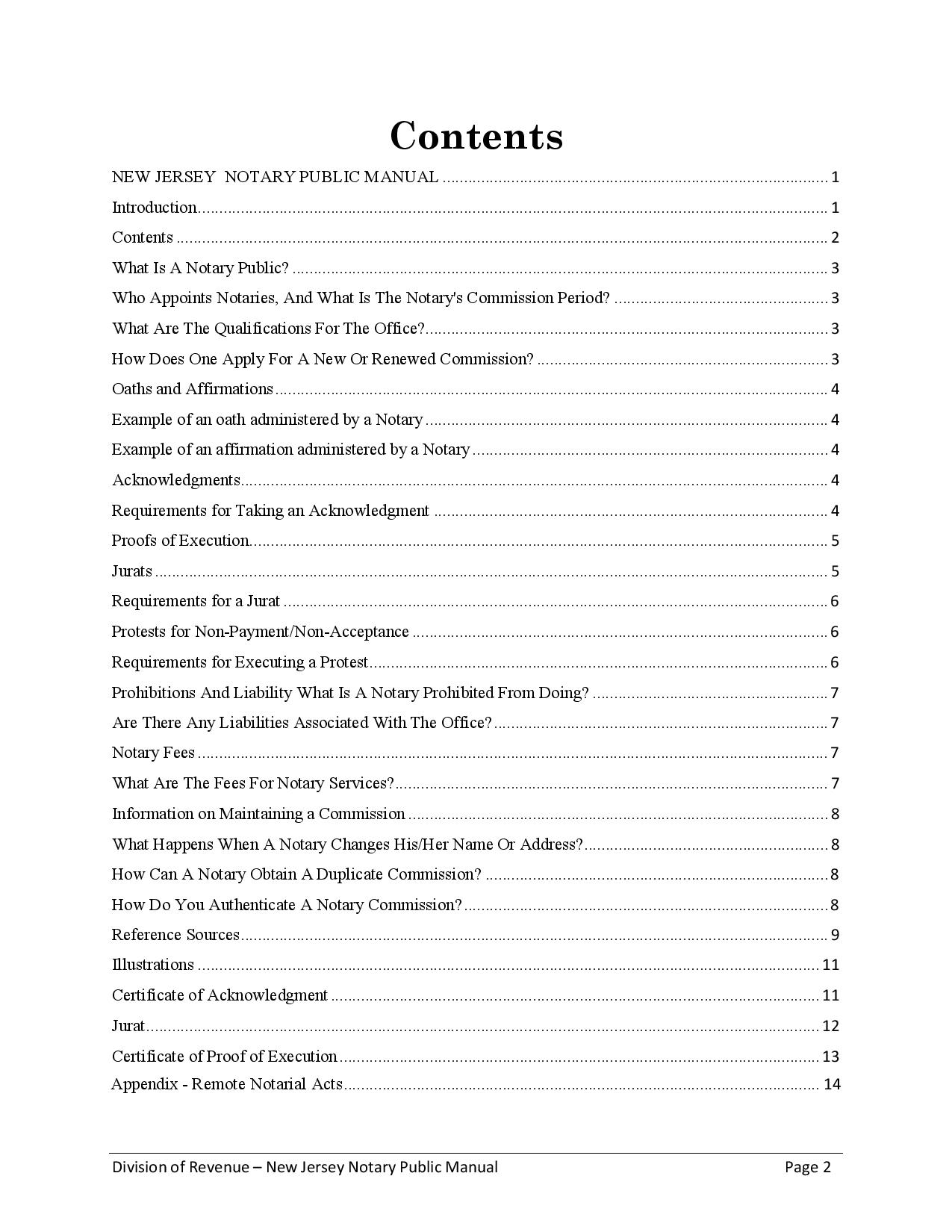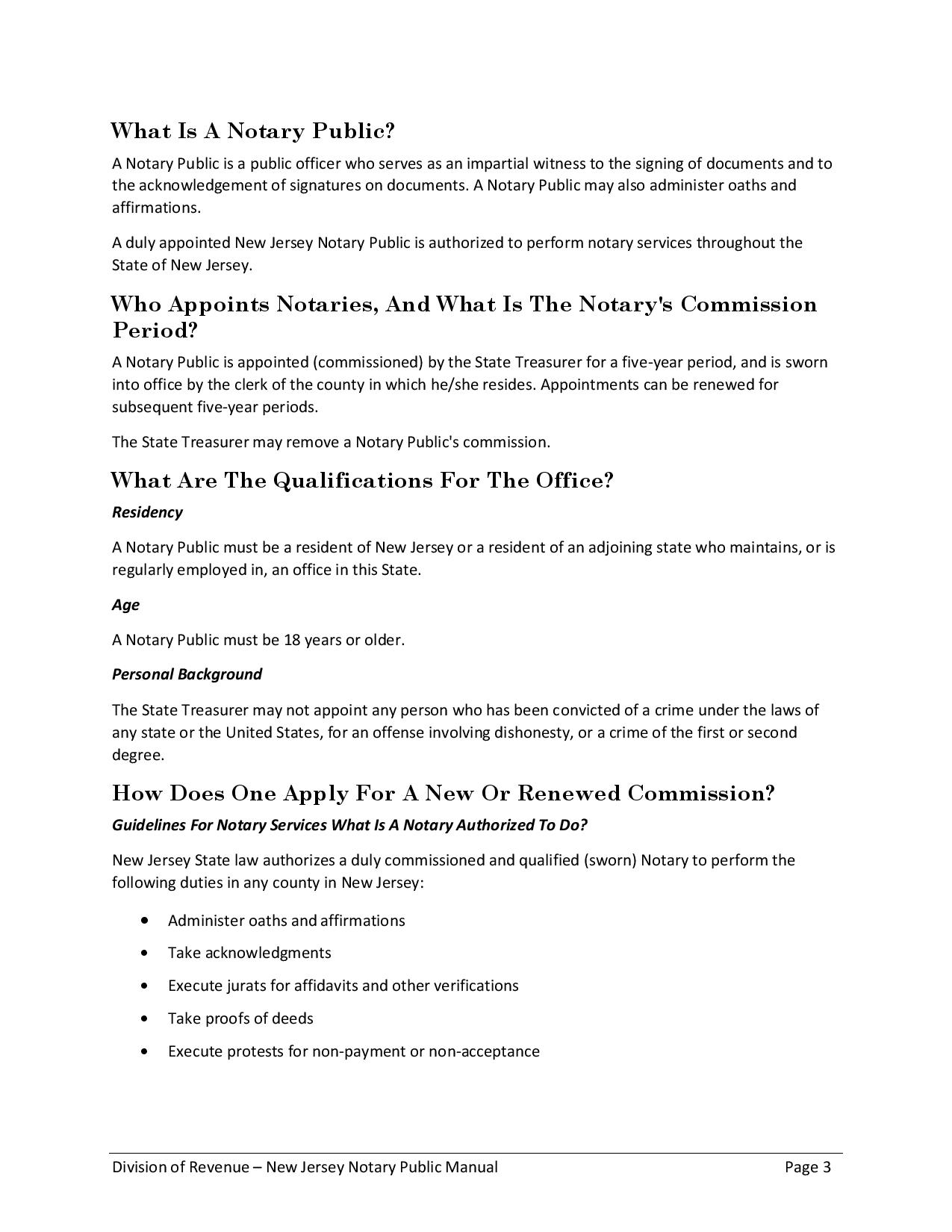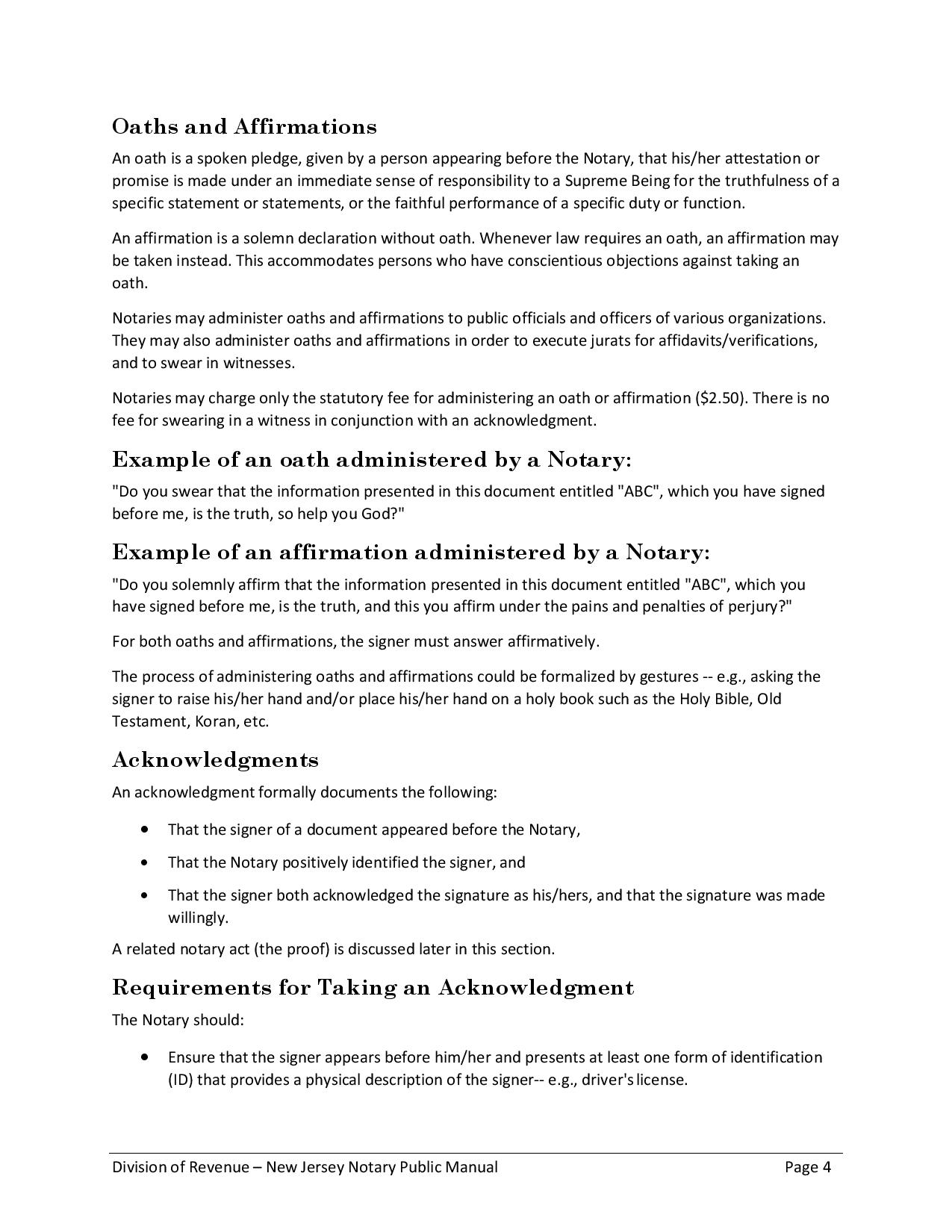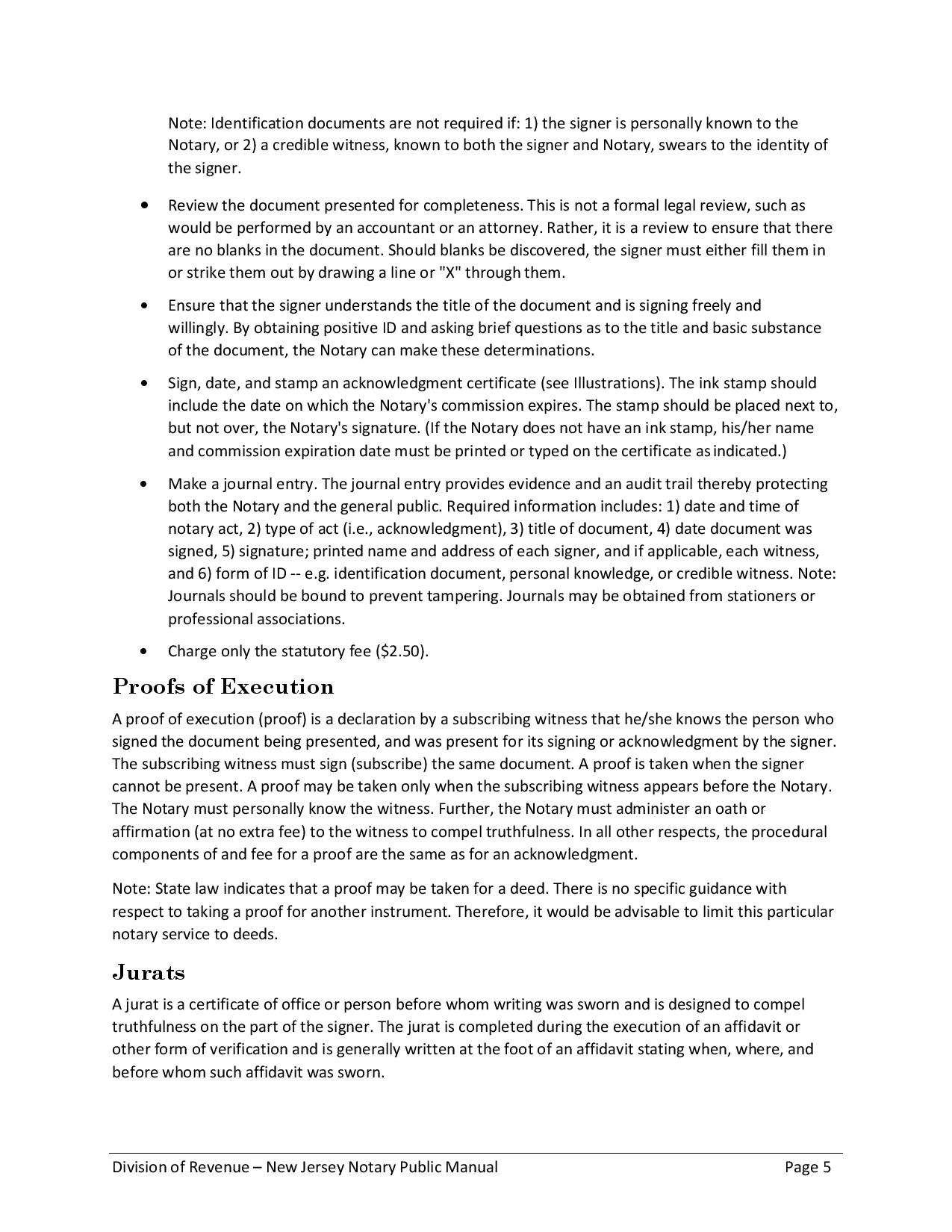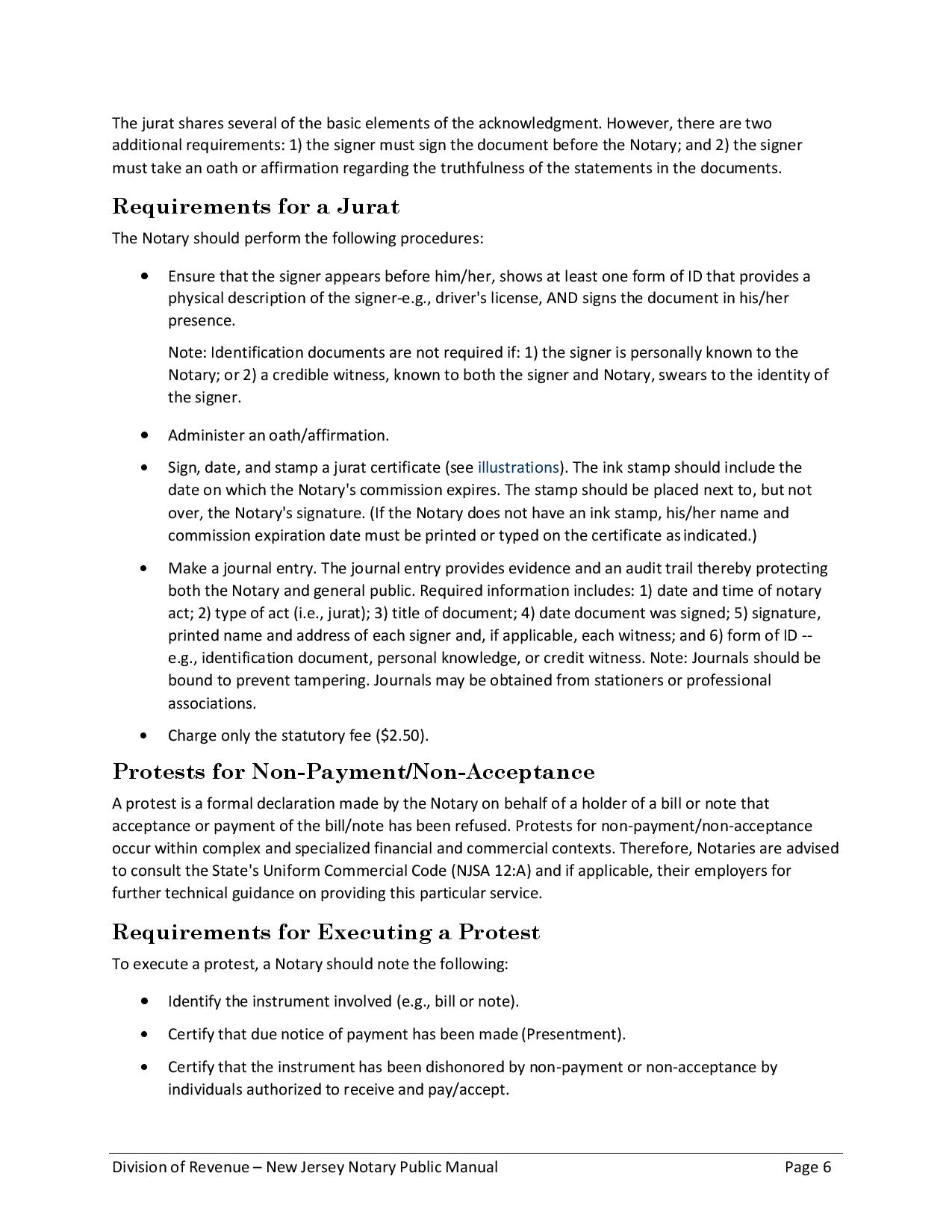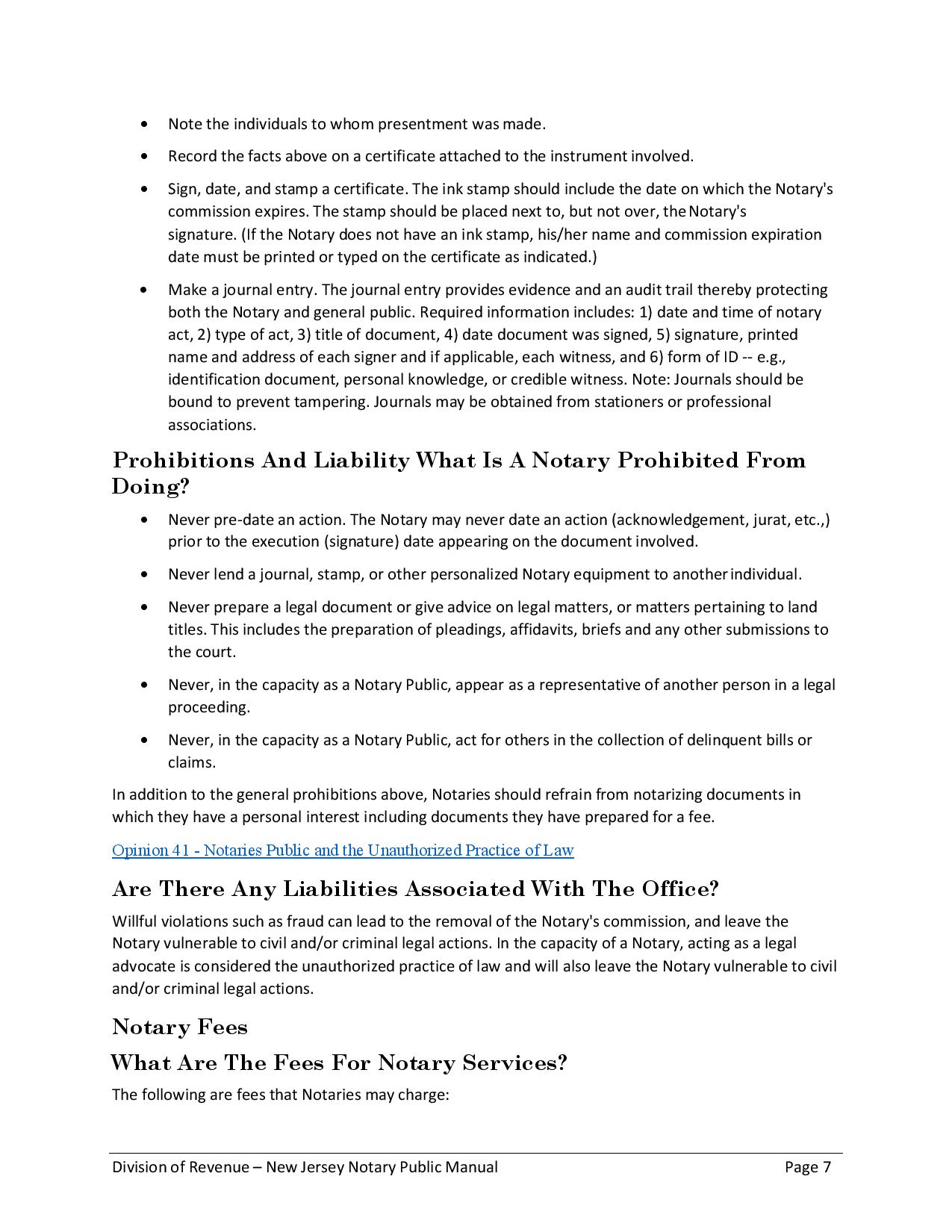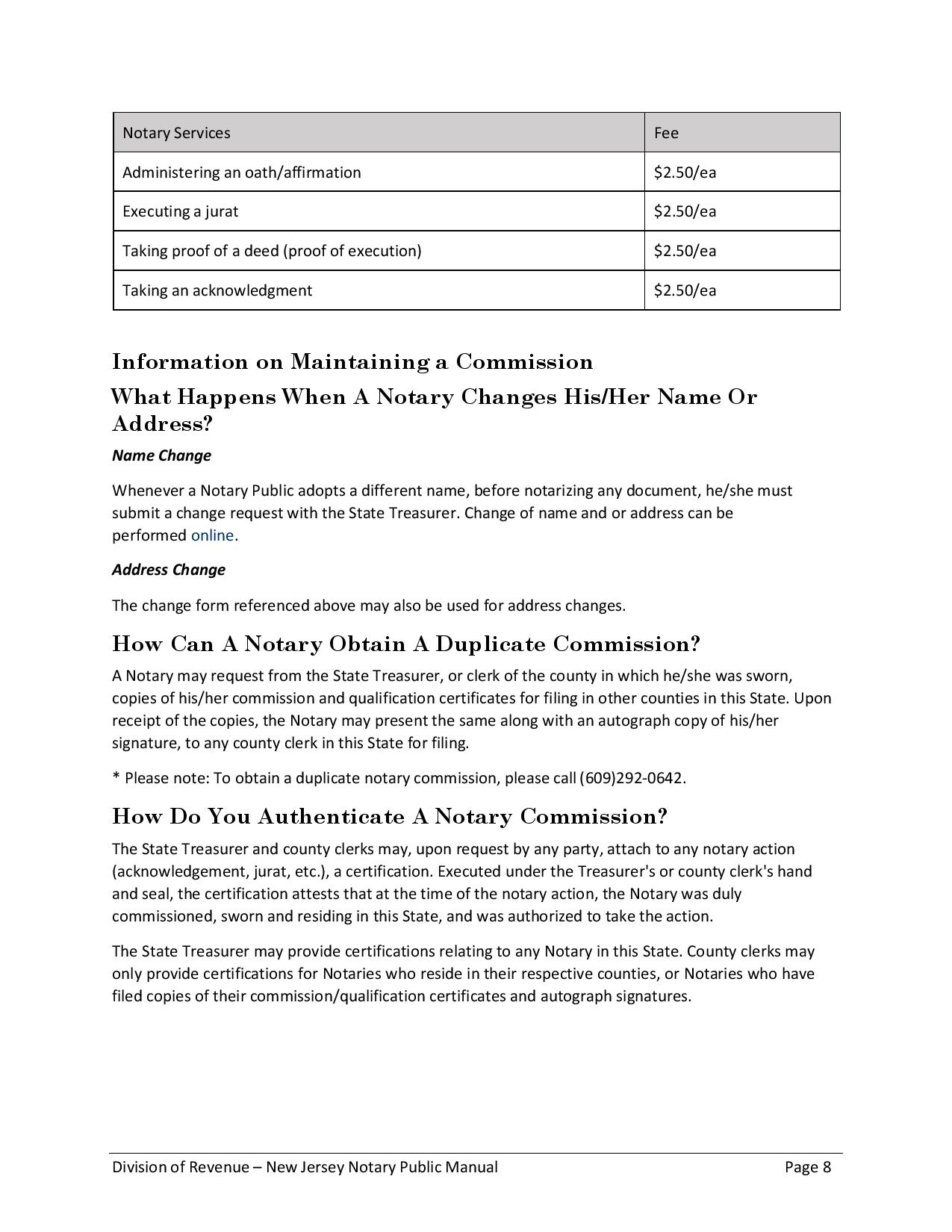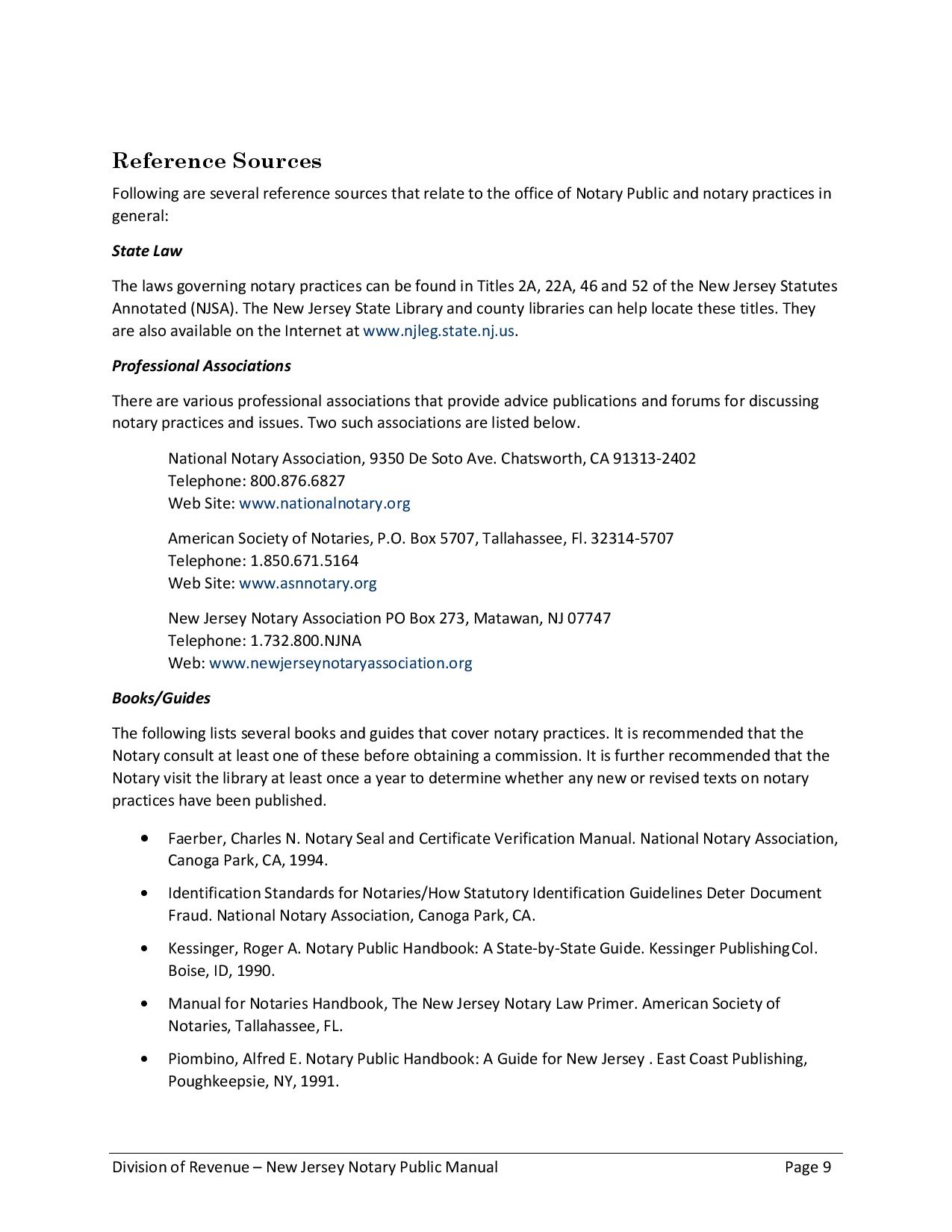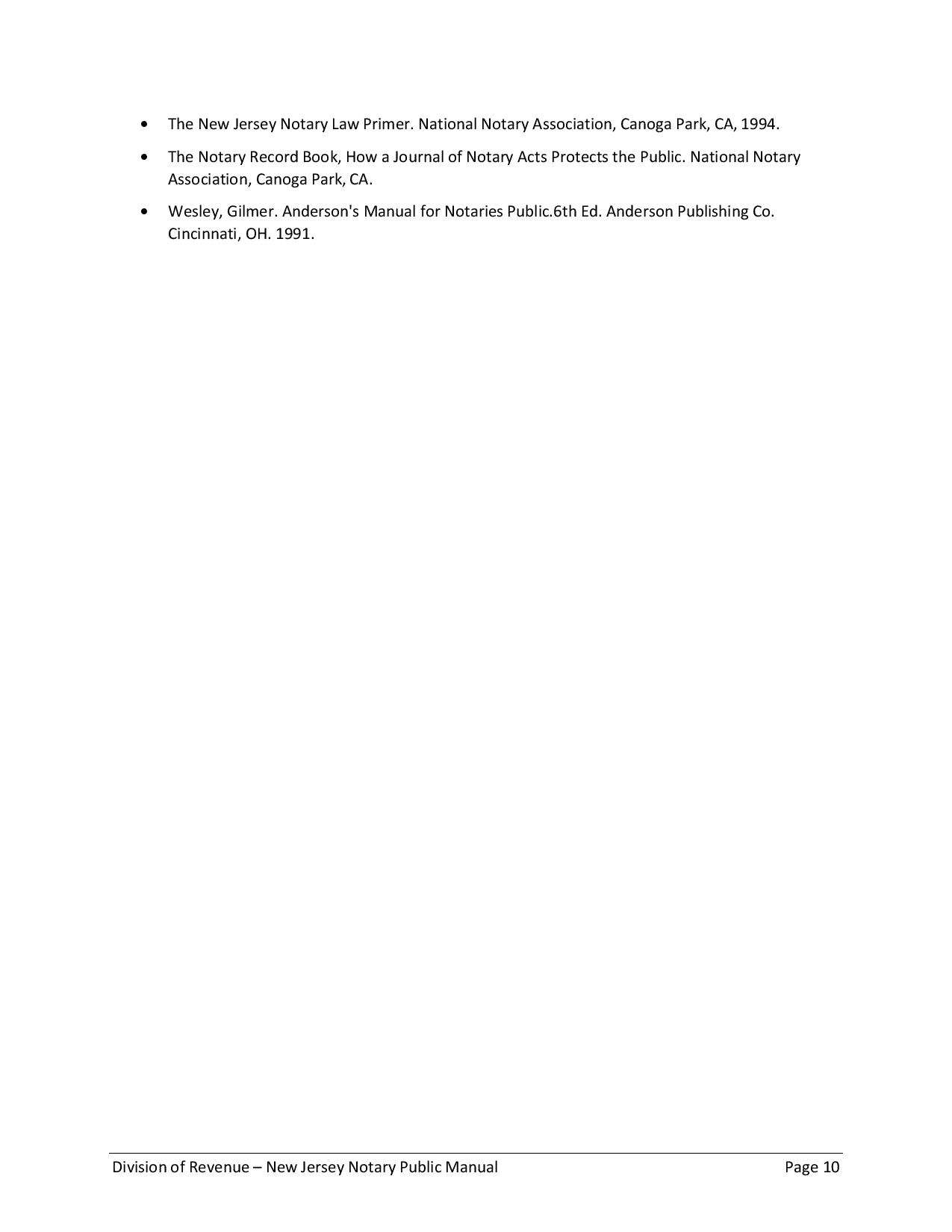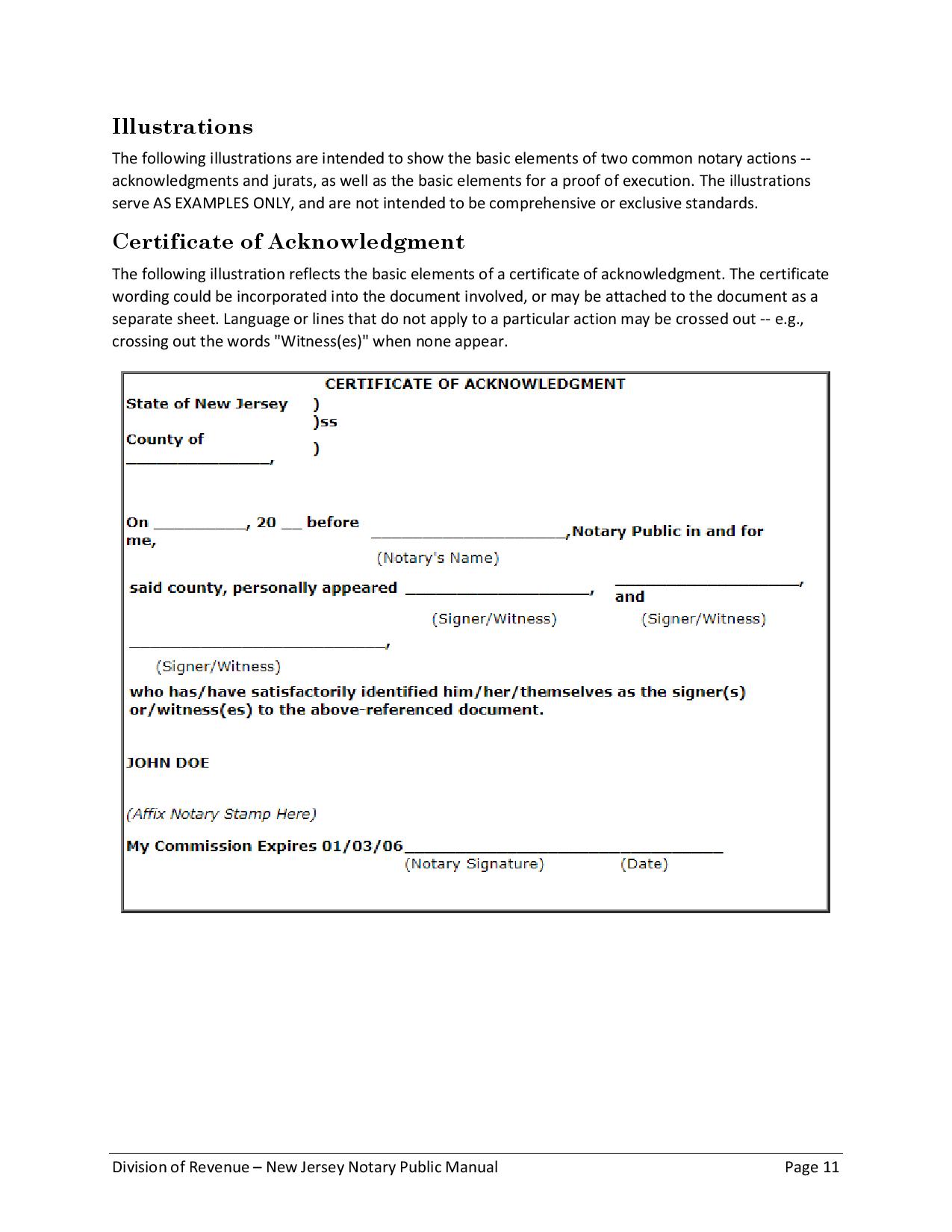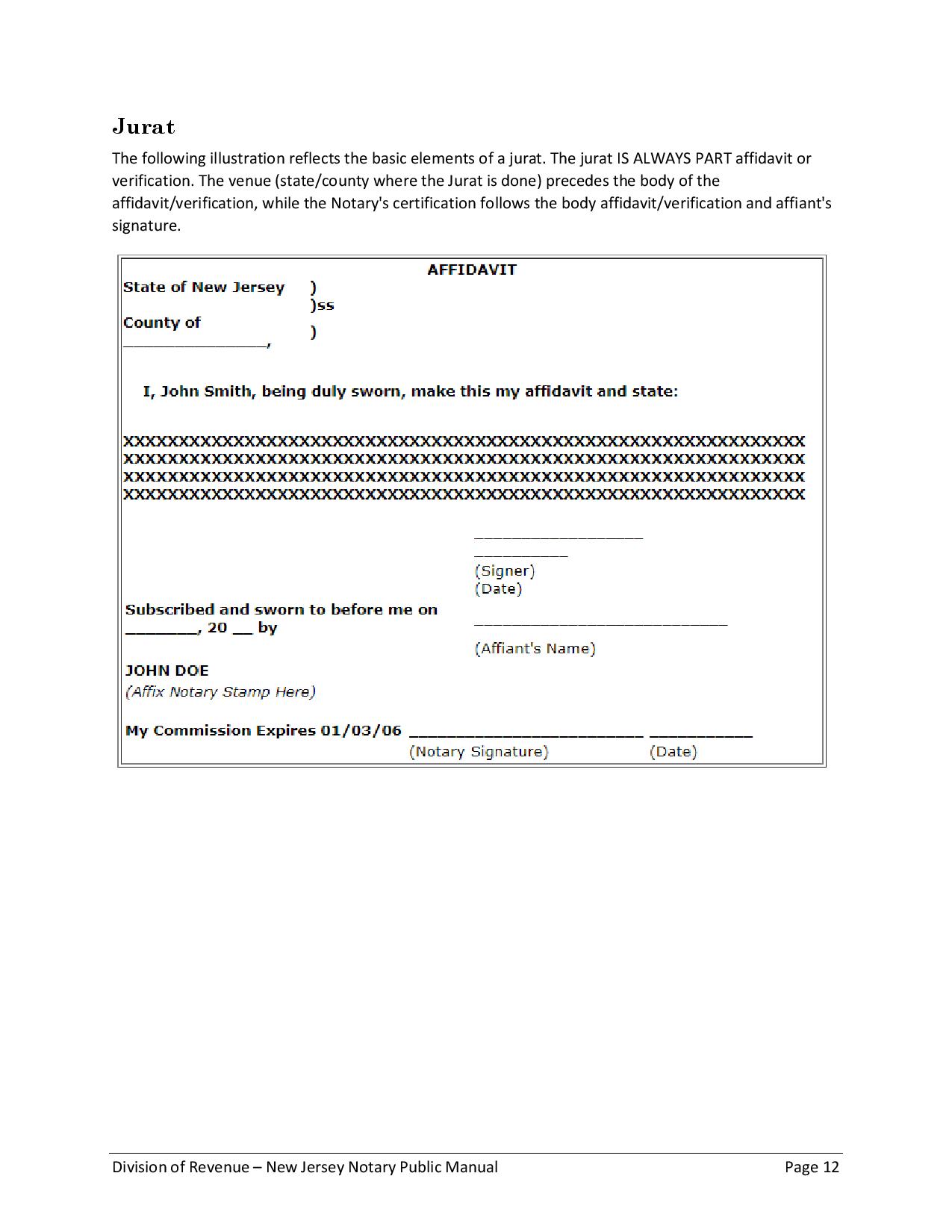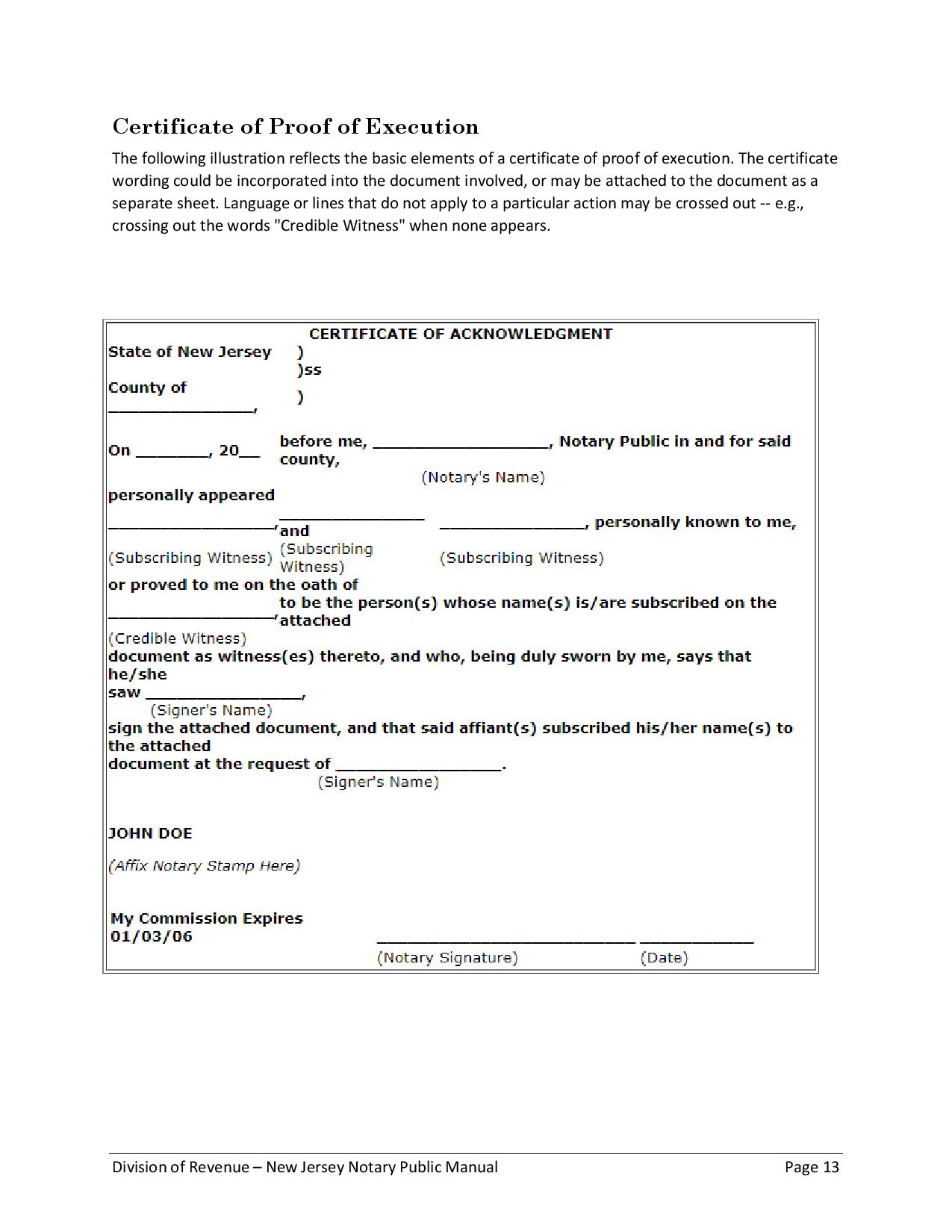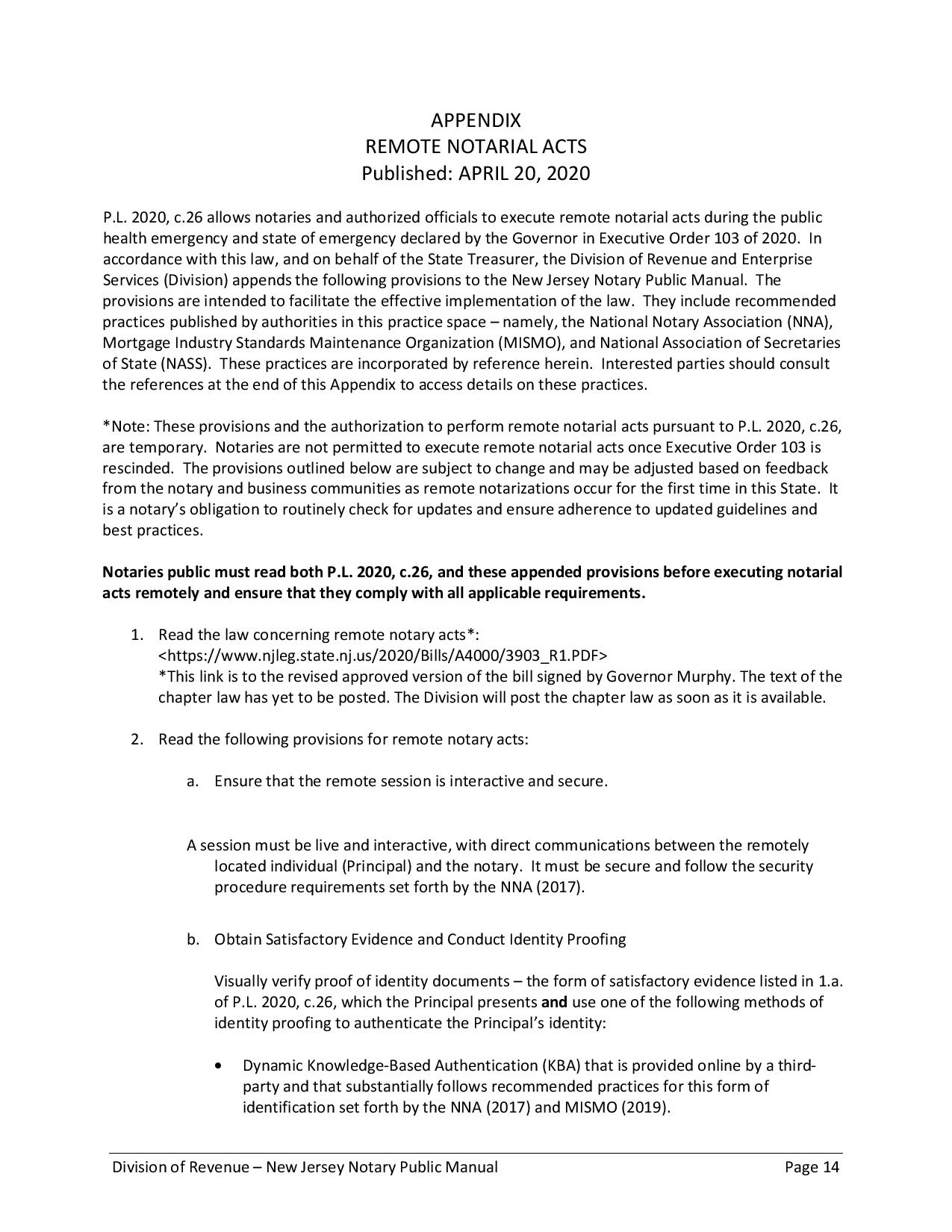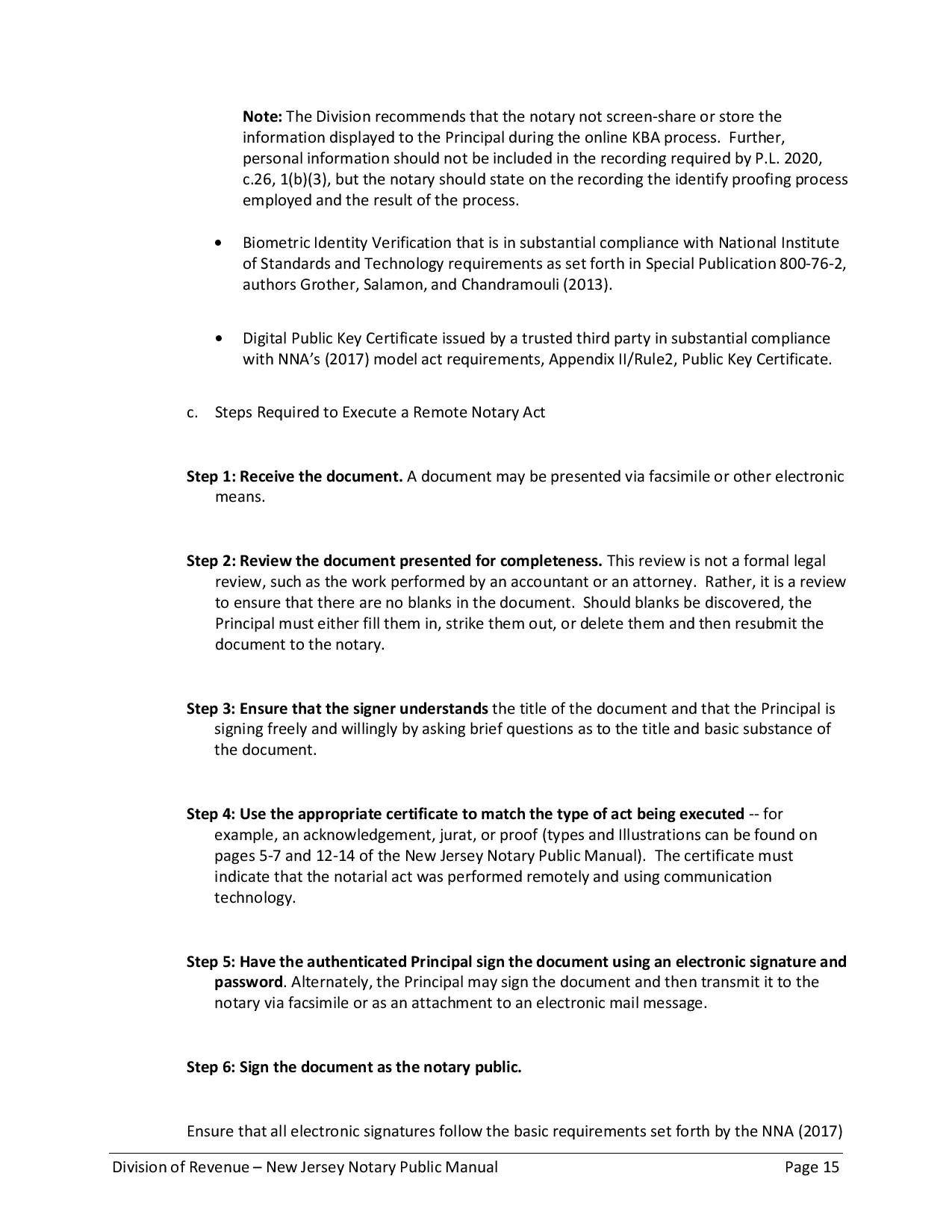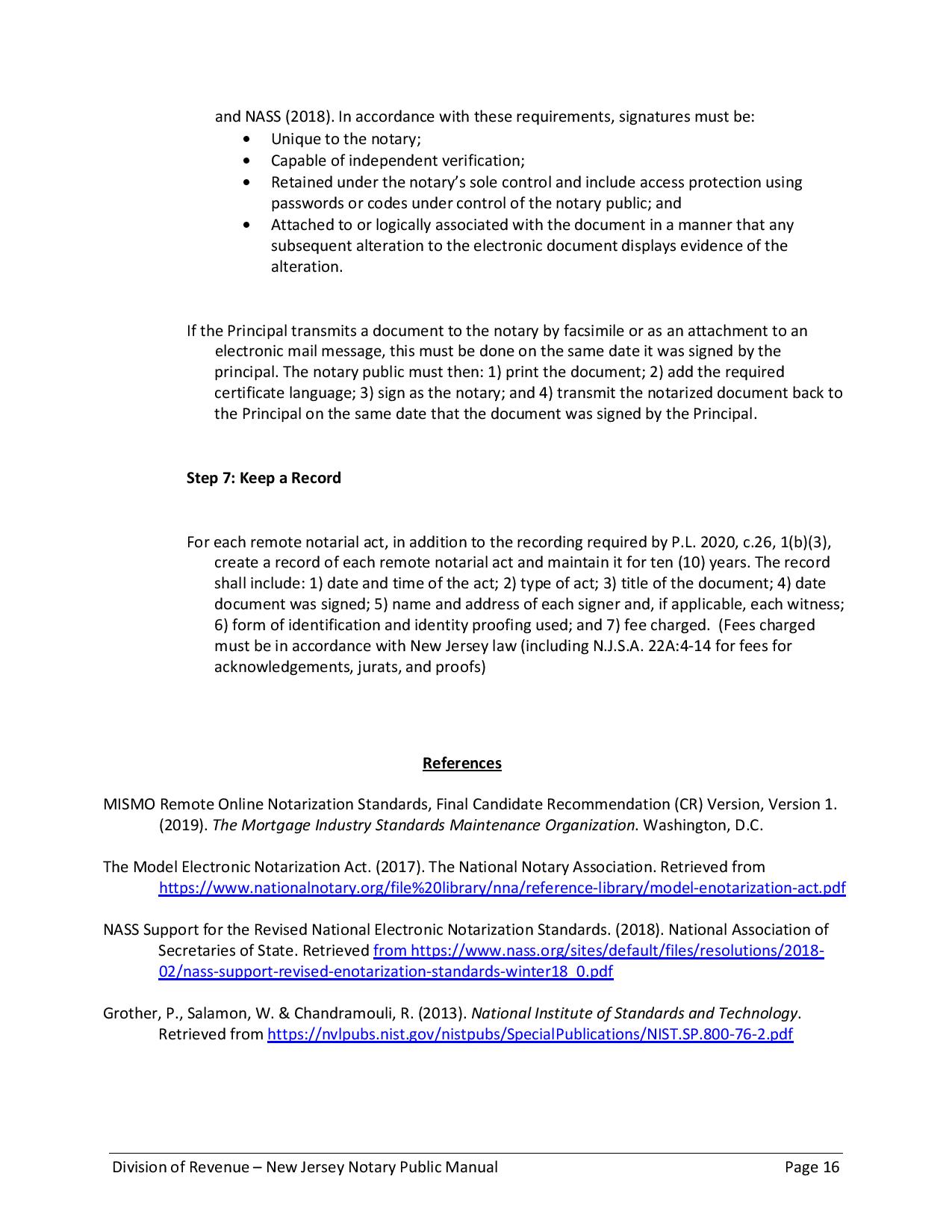 Useful links:
Jurat Certificate Illustrations
Opinion 41 - Notaries Public and the Unauthorized Practice of Law
Notary Public change of name/address can be performed online.
Reference Sources: The following are several reference sources that relate to the office of Notary Public and notary practices in general.
State Law: The laws governing notary practices can be found in Titles 2A, 22A, 46, and 52 of the New Jersey Statutes Annotated (NJSA). The New Jersey State Library and county libraries can help locate these titles. They are also available on the Internet at www.njleg.state.nj.us.
Professional Associations: There are various professional associations that provide advice publications and forums for discussing notary practices and issues. Two such associations are listed below.
National Notary Association, 9350 De Soto Ave. Chatsworth, CA 91313-2402 Telephone: 800.876.6827
Web Site: www.nationalnotary.org
American Society of Notaries, P.O. Box 5707, Tallahassee, Fl. 32314-5707 Telephone: 1.850.671.5164
Web Site: www.asnnotary.org
New Jersey Notary Association PO Box 273, Matawan, NJ 07747 Telephone: 1.732.800.NJNA
Web: www.newjerseynotaryassociation.org
Read the law concerning remote notary acts*: https://www.njleg.state.nj.us/2020/Bills/A4000/3903_R1.PDF
*This link is to the revised approved version of the bill signed by Governor Murphy. The text of the chapter law has yet to be posted. The Division will post the chapter law as soon as it is available.
References:
MISMO Remote Online Notarization Standards, Final Candidate Recommendation (CR) Version, Version 1. (2019). The Mortgage Industry Standards Maintenance Organization. Washington, D.C.
The Model Electronic Notarization Act. (2017). The National Notary Association. Retrieved from https://www.nationalnotary.org/file%20library/nna/reference-library/model-enotarization-act.pdf
NASS Support for the Revised National Electronic Notarization Standards. (2018). National Association of Secretaries of State. Retrieved from https://www.nass.org/sites/default/files/resolutions/2018-02/nass-support-revised-enotarization-standards-winter18_0.pdf
Grother, P., Salamon, W. & Chandramouli, R. (2013). National Institute of Standards and Technology. Retrieved from https://nvlpubs.nist.gov/nistpubs/SpecialPublications/NIST.SP.800-76-2.pdf
previous story