AACCNJ – Thursday @ 10:00AM! Helping Other's During COVID-19 Webinar: Register Now!

HELPING OTHER'S DURING COVID-19
Join the AACCNJ on April 16th for an informational Webinar Presentation from Industry Professionals Representing the following Industries: Construction, Technology, and Risk Management. The Presenters will share their experiences, best practices, and resources for individuals in similar industries.
Thursday, April 16, 2020
10:00 A.M. - 11:30 A.M.
Click Here to register
Participants:
John E. Harmon Sr., IOM, Founder President & CEO
African American Chamber of Commerce of NJ
Viviana Lamm, President
Risk Strategy Solutions
Avis Yates Rivers, CEO
Technology Concepts Group International
Marjorie Perry
MZM Construction Co. Inc.
Angelina Garcia, Founder and CEO
Y-Not Design & Manufacturing Inc.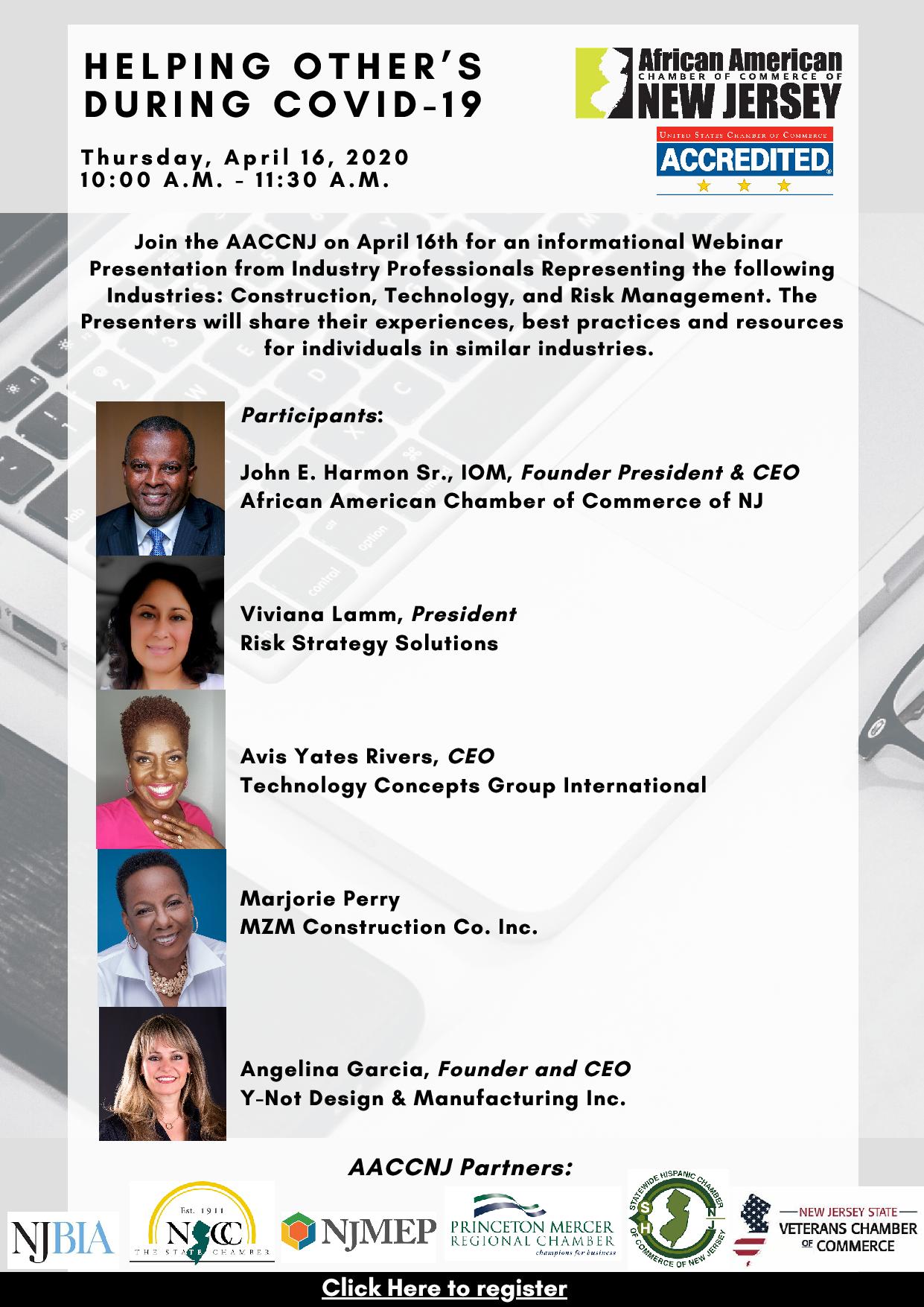 ---
African American Chamber of Commerce of  New Jersey
379 West State Street
Trenton, NJ 08618
P: (609) 571-1620
F: (609) 571-1608  
previous story