AACCNJ – Grant Opportunities & LIVE LINKS to Competitive Bids in your COMMUNITY!!!

Grant Opportunities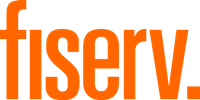 Middlesex County has created a Small Business Grant program to assist small businesses that have been negatively impacted by the coronavirus.
The primary purpose of this program is to prepare, prevent and respond to the COVID-19 pandemic in order to develop viable communities through the provision of decent housing, a suitable living environment, and the expansion of economic opportunities, principally for the benefit of persons of low and moderate income.
To assist applicants with the application process and relating questions, the Middlesex County Board of Chosen Freeholders and the Middlesex County Office of Public and Government Affairs will hold a short virtual presentation on Tuesday, December 1, 9AM.
Click here to view the invitation and register: https://files.constantcontact.com/662df8c1301/53e3d11e-d4bb-4859-8bad-9efaca6e78ce.pdf
---
HERE ARE THE LIVE LINKS FOR COMPETITIVE BIDS IN YOUR COMMUNITY!!!
Opportunities, Notices, & Competitive Bids
County of Essex:  Opportunities - Ongoing
http://www.essexcountynjprocure.org/procure/
City of Trenton:  Opportunities - Ongoing
https://nj-trenton.civicplus.com/bids.aspx
City of Newark: Opportunities - Ongoing
http://www.newarkha.org/business/SOLICITATIONS.aspx
Mercer County:  Opportunities - Ongoing
http://www.mercercounty.org/departments/purchasing/bidding-opportunities
Camden County:  Opportunities - Ongoing
https://www.ci.camden.nj.us/bids/
The Port Authority of New Jersey: Opportunities- Ongoing
http://www.panynj.gov/business-opportunities/bid-proposal-advertisements.html
PennBid: Opportunities- Ongoing
https://pennbid.procureware.com/Bids
Export Jersey: https://mailchi.mp/03a15c1dd5de/h3kmhhsdq8-1390416
-EXIM AVIATION SUPPLIERS
-VETS GO GLOBAL
-ASIA EDGE
-EXIM RENEWABLE ENERGY
-INTERNATIONAL TRADE EVENTS
-SCREENING TOOL FOR FOREIGN BUYERS
-SELLING TO EUROPE? GDPR
-DO I NEED TO REPPORT MY EXPORT SALES?
-EXIM TECH & MANUFACTURING SALES
-RAIL INFRASTRUCTURE OPPORTUNITIES IN MEXICO
-CARRIBEAN MARKET
-CYBERSECURITY
---
African American Chamber of Commerce NJ | 379 West State Street | Trenton, NJ 08618
previous story